Trumpet Tree
Trumpet Tree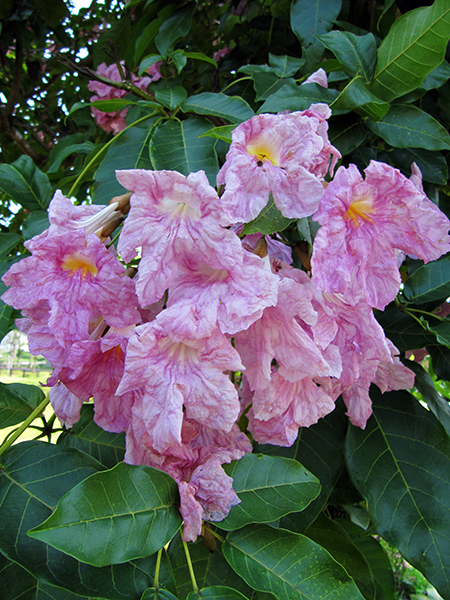 Ever wondered which flower is responsible for the often-seen display of a pink 'carpet' on the grounds of Singapore? Commonly known as the Trumpet Tree or Pink Poui but fondly known as "Singapore's cherry blossoms", the Tabebuia rosea is a perennial tree in Singapore that grows to about 18 to 35 m tall.
The word "rosea" in its genus name refers to the rose-coloured petals of the flower, although the flower is not a rose but in fact, a Begonia. It is commonly seen planted along roadsides or in parks and it provides good shade. Its flowering is induced by a dry spell, usually in April and August. The flowers are five-petalled, trumpet-shaped and grow to about 5 to 8 cm. These bloomed flowers last for several days before they start to wilt.
Learn more about this plant here.
Photo credit: Vicky Lim Yen Ngoh