Vaccination Matters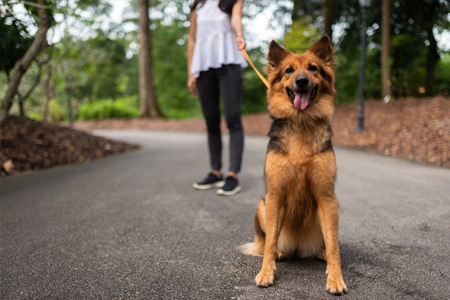 Vexed about vaccination? Vaccines have greatly reduced the prevalence of diseases worldwide and is one of the most cost-effective public health interventions to date, estimated to prevent between 2 to 3 million deaths annually. Vaccination is also essential to animal health, preventing diseases that are transmissible to humans.

While it is easy to overlook how certain diseases are passable between humans and animals, an important subset of public health consists of monitoring and regulating animal health and welfare. Given that animal and human health are interlinked, the application of vaccines has become more apparent and a coordinated action between human and animal health is crucial to improving overall public health.


How Vaccines Work
The basic mechanics behind vaccines is simple. Vaccines introduce a killed or weakened form of pathogen ― such as bacteria or viruses ― or its toxins into an individual. Over time, the individual or animal acquires the immunity to fight off or defend against subsequent infections or diseases in the real world context.

The greater the proportion of individuals or animals that are immunised, the better it is for everyone within the population as the disease transmission can be hindered or stopped. The collective social benefit in vaccinating more individuals is that it acts as a protective barrier for the community and makes it more challenging for infectious diseases to spread.

Keeping Singapore Rabies Free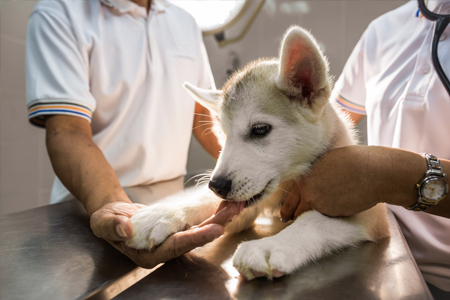 Since 1953, Singapore has been rabies-free as a result of the strict import conditions and quarantine requirements imposed on animal imports from rabies-affected countries.

Though rabies is a fatal zoonotic disease (that is, usually transmitted through saliva or scratches from an infected mammal), vaccination is our best defense against rabies. It is 100% preventable in both humans and animals through the administration of vaccines and timely treatment after exposure.

Rabies vaccination, on top of blood tests, dog licensing and quarantine protocols, has been one of the main components in helping to maintain our rabies-free status. The Animal & Veterinary Service identifies dog populations in areas where the risk of rabies introduction is high and conducts regular rabies vaccination for these dogs. As can be seen, it is important not to let our guard down and continue to do our part in keeping Singapore rabies-free.

Visit here for more information on our rabies prevention and control efforts.

Join the Good Fight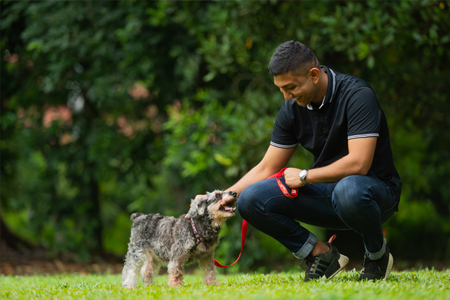 Prevention is better than cure. Not only is the application of vaccination essential, it is also crucial to adopt the right attitude towards vaccination and encourage other preventive measures to curb the spread of diseases.

Part and parcel of responsible pet ownership is ensuring that your pet is vaccinated adequately. Other preventive health measures include obtaining pets from reputable sources, proper animal husbandry and hygiene practices, regular parasite and deworming treatment, dog licensing and micro-chipping and frequent health checks. This is to promote early animal health surveillance as keeping your pet healthy helps it to fight off diseases.

Although Singapore is rabies-free, it is possible that the disease enters Singapore from neighbouring countries. If you are planning to travel to an area where rabies is present, discuss with your doctor to see if you require a vaccination prior to travel. While abroad, be cautious and avoid contact with animals in these areas.

Listen to your Vet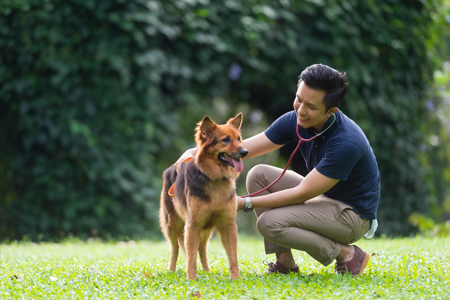 When it comes to animal health and welfare, consulting a vet is often a good place to start. Though it sounds obvious enough, it is preferable and more reassuring to seek professional help than to read up about a certain topic via an online search.

If there are any concerns about your pet's health and any health management issues, getting an expert's opinion can be invaluable.

Text by Darius Tay

About the writer
Darius Bryant Tay Zyn Chong is a final year student at National University of Singapore, pursuing a Bachelor of Science (Life Sciences) degree. He is currently interning with NParks as part of his school's Final Year Internship project. During his five-month stint at NParks, he will be helping to organize, produce and edit digital content for various platforms to inform the public about Singapore's native flora and fauna and any upcoming events. His background in Life Sciences and interest in environmental issues and photography/videography has led him to choose NParks as his preferred choice for his school's project.
Notes/References:
Under the overarching umbrella of 1) responsible pet ownership 2) prevention (vaccines is not the panacea)
AMR:

Vaccines:
Vaccines relation to AMR: