Photograph your Pet like a Pro
Are you an aspiring pet-stagrammer, but can't seem to make your photos stand out? Here are six tips on how to capture stunning photos of your favourite animal companion.

1. Capture its Personality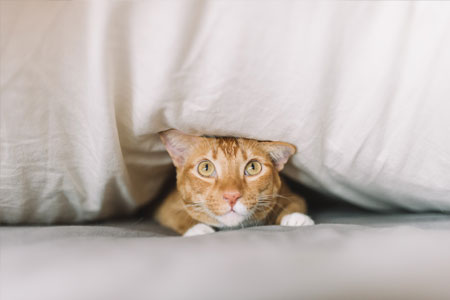 What makes your pet special? Is it its inquisitive nature, its tendency to get into sticky situations or its love for naps? The best photos are the ones that tell a story, so get to know your pet better and think about how to capture its unique qualities in a shot. If your pet is shy, for example, accentuate that trait with a playful shot of it hiding under the covers.
2. Get Closer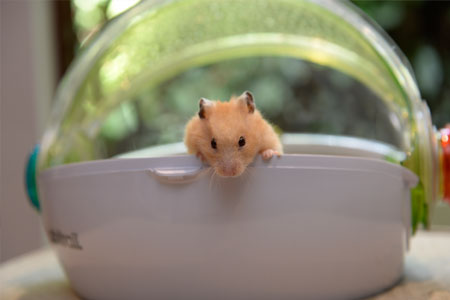 Most pets are much smaller than their owners, so it is a good idea to get medium- to close-up shots of them to ensure they are the main focus of the photo. Sit or squat so that you are on their level, and lean in – an animal's expressions and physical details are best captured up-close and personal.

3. Good 'Eye-dea'
Eyes are the windows to the soul. Focus on your pet's eyes and observe how a change in the intensity of its gaze can lead to a completely different expression. Using toys and food to excite your pet is also fair game. Do note to avoid using flash as it can be damaging to your pet's eyes.

4. Change the Setting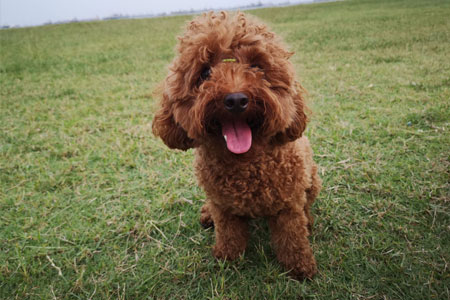 Photo credit: Trisha Eng

Your home might be a convenient location to photograph your pet, but a different scenery can be a refreshing change. Check out our parks and green spaces – plain backgrounds such as a grassy field make ideal settings for portrait shots.
Or is there a place that carries special meaning for you and your pet? Having a mini photoshoot there would be a great way to reminisce and create more memories. Most importantly, make sure your pet is comfortable with the location and that the weather is ideal – not too hot, cold or wet.
5. Take Action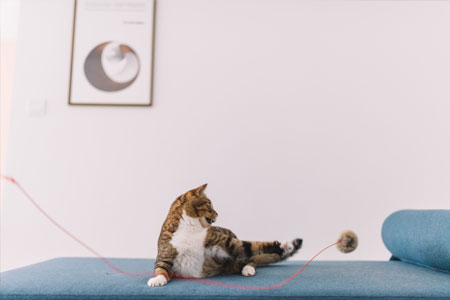 Even if your pet's favourite activity is curling up on the couch, catching it in motion will add an element of fun and vibrancy to any shot. Whether they're walking, running or even just stretching, a picture of it in motion is far more interesting than one of it sitting or standing.
If your pet is a quick runner, a camera with a fast shutter speed will do the trick. Do let your pet take the lead – slow down if it looks visibly tired; it is always better to let its uniqueness shine through naturally, instead of trying to create the shot that you want.
6. Patience is Key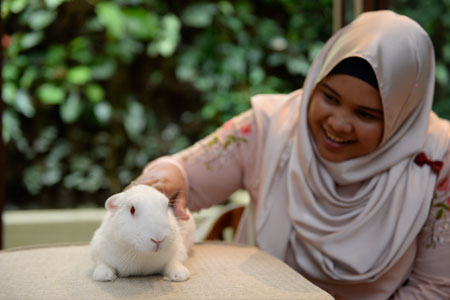 Your pet may take some time to understand your instructions, so do exercise patience when getting it to pose for shots. Otherwise, you could simply observe it engaging in its usual behaviour and photograph it when an opportunity presents itself.

Above all, have fun with your pet! The photos are just a way to remember the fond memories created during the process.


Day Out with your Pets
You are invited to the next edition of Pets' Day Out, a new initiative by NParks. This pets-centric event happens at a park and everyone's invited!
Here are the details for the upcoming Pets' Day Out:
Date: 26 and 27 October 2019
Venue: Esplanade Park
There is a pet adoption drive if you are considering an animal for the family. Besides educational activities such as talks on pet care and training, you can also shop for your pets at the event. What's more, you can have your furry friends checked and/or micro-chipped* by our AVS veterinarians.

*Prior registration is required for the free pet health check and micro-chipping sessions. Please register via www.bit.ly/avsfphcpdo. Hurry before slots run out!

Check out five pet-friendly places in our parks and green spaces you can visit with your animal companion, here.
Text by Denise Chen