In With the New!
Setting New Year resolutions can be a daunting task but our suggestions from the Gardens Shop will certainly help you stay on track in 2020.

Use Less Plastic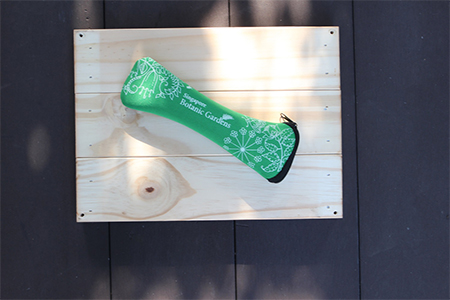 Tuck into your meal with the Cutlery On-The-Go II handy set wherever you are. This new set includes a fork, spoon, knife, a pair of chopsticks as well as a metal straw and a handy cleaning brush. Using reusable cutlery whenever possible certainly helps reduce plastic waste.
The Singapore Botanic Gardens Cutlery On-The-Go II "Learning Forest Motif" retails for $15.00.
Go Green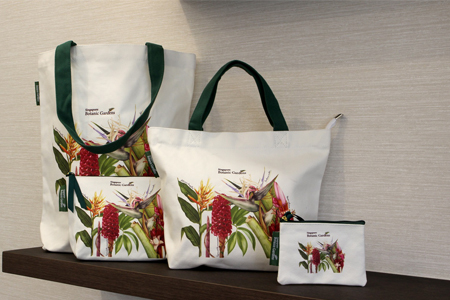 The Gardens Shop has launched a range of bags with a series of colourful and new botany illustrations! There is a right size for everyone – a tote bag, lunch bag, cosmetic bag and even a card holder pouch. The fashionably elegant bags feature some of the most iconic plants of Singapore and are suitable for anyone trying to adopt a more sustainable lifestyle.

The Singapore Botanic Gardens botany illustration bags retail from between $13.00 and $28.00.

Keep Cool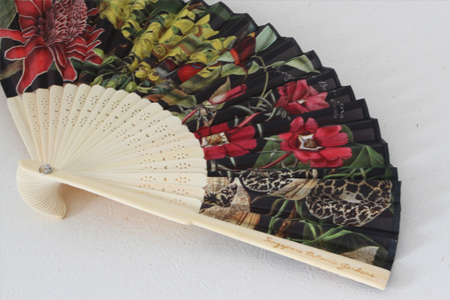 Inspired by the most significant flowers of Singapore, the handy botanic floral fabric fan is the must-have accessory to keep you cool and fresh throughout the year in our humid weather. Made of bamboo and fabric, the fan is packed in a white, organza pouch.
The Singapore Botanic Gardens botanic floral fabric fan retails for $15.00.
Stay Hydrated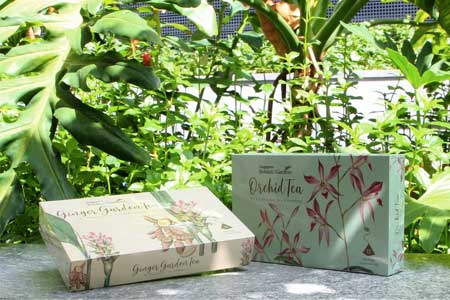 The new Ginger Garden Tea is a blend of rich Ceylon black tea complemented by ginger and cream flavouring in perfect proportions. Coupled with accented orchid petals, the Ginger Garden Tea makes an ideal after-meal drink.

If ginger is not your cup of tea, you may want to take a sip of the Orchid Tea then. With real orchid petals in each cup, taste the invigorating blend of Ceylon black tea that is perfectly balanced with cranberry and decadent hints of cream.

The box of Ginger Garden Tea and Orchid Tea retail for $25.00 each.

Take Your Shot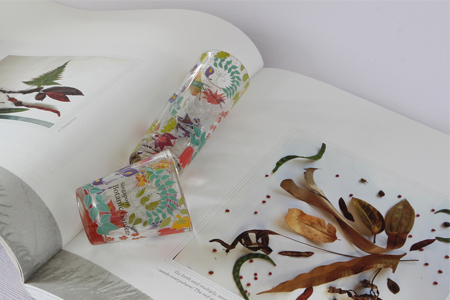 Be it a shot of espresso to perk you up in the morning or an after-work drink at home, these shot glasses are sure to add a touch of elegance to your table. Bonus – they also make for pretty bite-sized desserts and appetizers holders!
The Shot Glasses (short and tall) retail at $11.00 and $12.00 respectively.
Have a healthy and wholesome year ahead!
You may check these items out at The Gardens Shop in the Singapore Botanic Gardens or view these products on
botanicgardensshop.sg.