Awake to Sungei Buloh Wetland Reserve
It's a new year! Time to start anew!
We tasked our millennial intern to put aside his late nights and get up early to catch the 7 am sunrise in one of our island's most beautiful spot – Sungei Buloh Wetland Reserve. Read on for his report: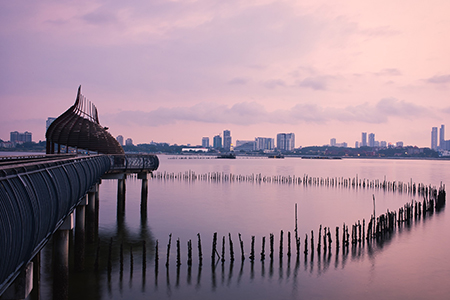 Waiting for sunrise at Fantail Pod.

Beez, beez, beezzzz. It is 5:30 am. Don't hit the snooze button. Instead, sit up. It's time to get dressed, grab a cup of coffee and slowly make my way to Sungei Buloh Wetland Reserve!
Sure, it is painful to wake up at this forsaken hour on a weekend morning but it is well worth it. The sights, accompanied by the ambience of nature, are rewards for my effort. After all, there is nothing like catching the sunrise at 7 am, listening to soothing sounds of the gently lapping tide and the melody of the birds in the background. It feels like it is just you and the elements.

As the sunlight slowly starts to creep in and awake the flora and fauna around you, keep your eyes, ears and other senses peeled. You never know what you might see in the density of the wetland.

1. Mangroves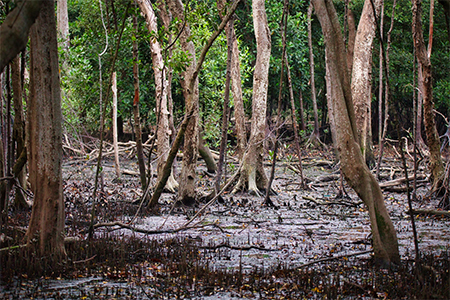 The mangroves along the Coastal Trail.

Sungei Buloh Wetland Reserve has the largest patch of mangroves on mainland Singapore, covering a total land mass of around 100 hectares. The word 'mangrove' is used to describe the individual plants and the entire community of plants that make up the forest.

Mangrove plants grow in the intertidal region and are able to withstand being partially submerged in seawater during high tide while growing in oxygen-poor mud. Sturdy plants aren't they! For more information on mangroves, click here.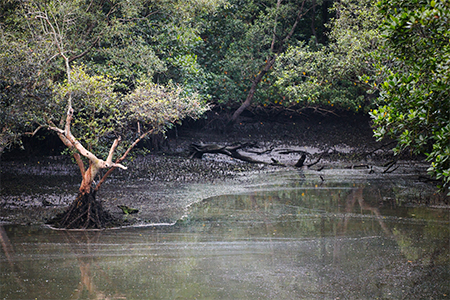 Aerial view of the mangroves seen from Eagle Point

A commonly sighted resident of these mangrove swamps is the mudskipper, which is truly a unique creature. It is characterised as a fish because it has fins, gills and other properties of a fish, yet it is literally a fish out of water!

Just like how a scuba diver has tanks of air to help him breathe underwater, the mudskipper has 'tanks of water' in their gills. At low tide, they are often seen on mudflats, near their 'swimming pool'. At high tide, they can be seen clinging onto mangrove tree roots.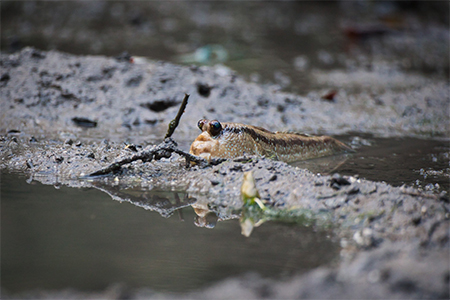 Giant mudskipper (Periophthalmodon schlosseri)
Remember about keeping your senses peeled? I managed to spot a dog-faced water snake (
Schneider's Bockadam
) in the water. I know what you are thinking…why 'dog-faced'? The name derives from its protruding eyes, which is unusual for snakes. This snake camouflages with the mud and leaf litter and is pretty shy. So it is really quite rare to be able to spot this snake!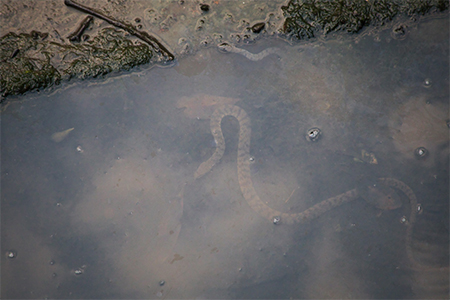 Spot the dog-faced water snake!
2. Bird-watching

Another benefit of waking at the crack of dawn is that birds are usually more active during this time, welcoming the new day with their songs. If you are a shutterbug, the soft, golden morning sun is the kind of light you want to brighten up your photos.
At Buloh Tidal Ponds, you can spot all sorts of birds like the Little Egret (
Egretta garzetta
), Milky Stork (
Mycteria cinerea
), Collared Kingfisher (
Todiramphus chloris
), and many more. Especially during the migratory season, which happens from September to March, you can expect to find migratory birds making their way to our parks and nature reserves. Some of them travel all the way from as far as Siberia!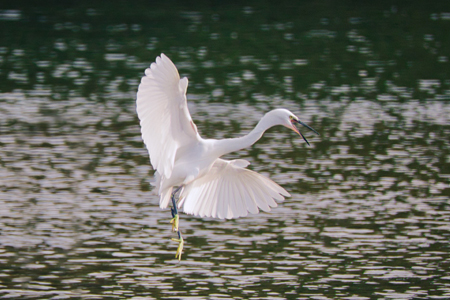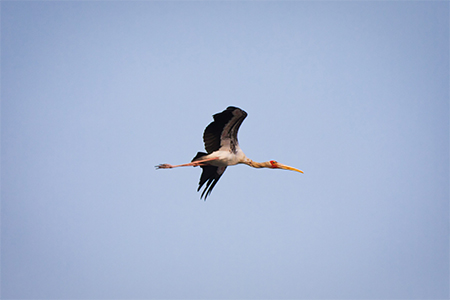 Milky Stork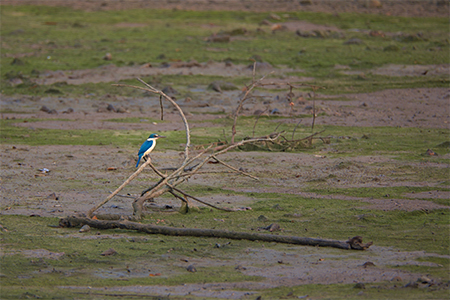 Collared Kingfisher
Of course, you do not only have to be at Sungei Buloh Wetland Reserve to enjoy everything that nature has to offer. The great thing about living in Singapore is that there are plenty of parks and nature reserves that provide a similar experience, like Pasir Ris Park, Bishan-Ang Mo Kio Park, Kranji Marshes and Bukit Timah Nature Reserve.

Just remember, it pays to be early and be alert, because you never know what you will stumble upon!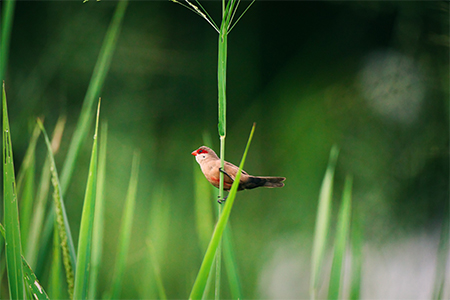 Common Waxbill (Estrilda astrild)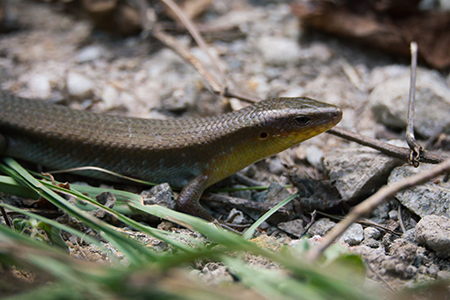 Common Sun Skink (Eutropis multifasciata)
Here are some tips to make help you make the most of your morning visits:

- Plan ahead; check the weather and tide timetable beforehand
- Bring drinking water and pack your own snacks if required
- Put on comfortable walking shoes with socks
- Dress in comfortable clothes in light colours (preferably long pants and a long-sleeved shirt to prevent mosquito bites)
- Wear a hat in non-bright colours
- Bring a good pair of binoculars and/or camera

The Reserve is open from 7 am to 7 pm daily. Entering or remaining in the Reserve after 7 pm is not allowed.

Volunteer with Sungei Buloh Wetland Reserve
Volunteers are truly gems; from conducting workshops and guided tours to helping out with conservation surveys, Sungei Buloh Wetland Reserve will not be where it is today without the help and contributions of volunteers. Click
here
to find out more about volunteering opportunities.
Learn about the diverse plants and animals found in the various habitats of Sungei Buloh Wetland Reserve. This weekly guided walk is suitable for everyone, including families with children. To register, two Fridays before the scheduled date, click
here
.
Become a Citizen Scientist
Join us for Garden Bird Watch or Heron Watch 2020 where you have the opportunities to team up with fellow like-minded individuals for bird-watching. Both are part of the NParks Community in Nature Biodiversity Watch series, which helps us gather valuable information about our birds. Click
here
for more information.
If you like what you read, follow us on Facebook, Instagram and Telegram to get the latest updates.
Text and photos by Darius Tay
About the writer
Darius Bryant Tay Zyn Chong is a final year student at National University of Singapore, pursuing a Bachelor of Science (Life Sciences) degree. He is currently interning with NParks as part of his school's Final Year Internship project. During his five-month stint at NParks, he organised, produced and edited digital content for various platforms to inform the public about Singapore's native flora and fauna. His background in Life Sciences and interest in environmental issues and photography/videography led him to choose NParks as his preferred choice for his school's project.
Please email
wong_yeang_cherng@nparks.gov.sg
for more information on our internship programme.