Contest Issue 45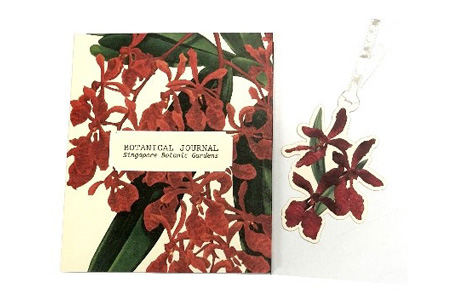 Made from 100% recycled fibre, this beautiful botanical journal measures 17 x 14 cm and has writing lines on all pages matched with a pretty bookmark – perfect for you to note down your thoughts and ideas after a pleasant stroll in our parks and gardens.

Simply answer the questions below and you could be a lucky winner!

In the article, "Eight Pet Behaviour Myths", we debunk common myths about your pet's behaviour. According to the article,
• Instead of hugging your dog, you can show affection for it by praise, stroking and what other action?
• If you like to train your cat, you can start by keeping training sessions short. These sessions should be no more than how many minutes?

Contest closes on 12 Jun 2020. Email your answers to nparks_communications@nparks.gov.sg with the subject title "My Green Space Contest Apr – Jun 2020", together with your name, e-mail address, mailing address and contact number.

My Green Space Contest Winners: Jan – Mar 2020

Congratulations!

1) Sim Pei Lee
2) Elaine Tan
3) Chow Lin Ping
4) Leong Sooi Choy
5) Yong Foong Ling