Blue-tailed Bee-eater
Blue-tailed Bee-eater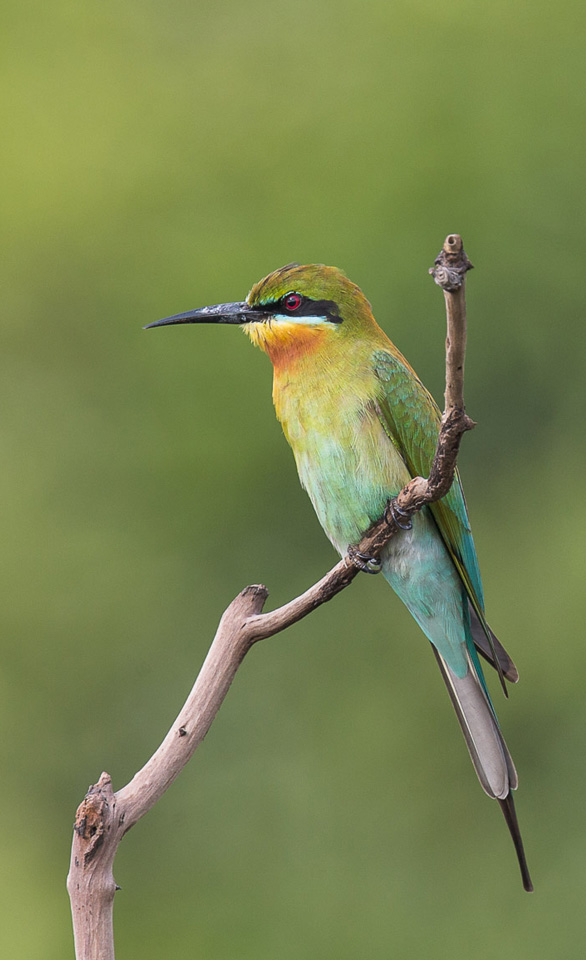 Photo credit: Francis Yap

The Blue-tailed Bee-eater (Merops philippinus) gets its name from its slender tail in a striking blue colour and because its main diet includes insects such as wasps and hornets but mostly bees, which are caught in mid-air.

After catching its prey, the bird beats the insects on a perch until their exoskeletons are broken. The bird is strongly migratory and although it is usually found in our nature reserves like the Sungei Buloh Wetland Reserve, it can also be seen throughout Singapore during the winter months. The Blue-tailed Bee-eater breeds in sub-tropical open country like parks, rice fields and farmland but it can be frequently seen near large water bodies.