Five Clicks To Enjoy Nature
While much of Singapore stays home during this period, you can still learn more about our biodiversity and enjoy our green spaces virtually. Here are five things you can do online.

1. Watch Nature-related Clips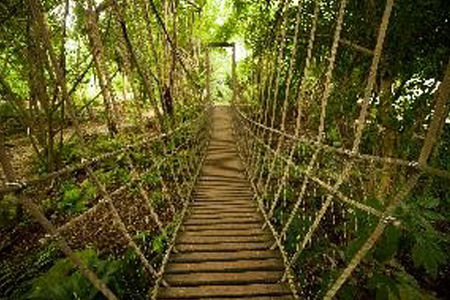 Take a 'walk' with us into the Jacob Ballas Children's Garden virtually!
Photo credit: Benjamin Aw

You can still enjoy nature while you stay at home!

Learn how to grow plants or put together a terrarium to liven up your home. For those with pets, find out how to make a chew toy for them. And how about adding new words relating to greenery, gardening and conservation – like biophilia, espalier or endemic – to your vocabulary?

After that, take a virtual tour of some of the green spaces in our City in Nature such as the Jacob Ballas Children's Garden in the Singapore Botanic Gardens.

Check out our collection of clips on our YouTube channel, NParks Facebook or AnimalBuzzSG Facebook. If you like what you read, follow us on Facebook, Instagram and Telegram to get the latest updates.

2. Download Educational Resources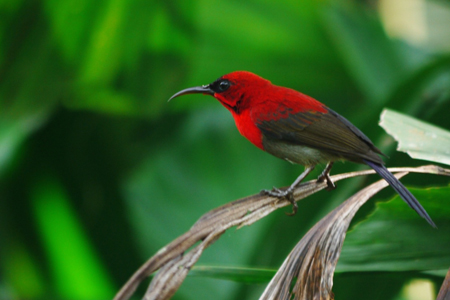 Can you identify this native bird of Singapore? It is the Crimson Sunbird, easily identified by its bright red head and belly with a greenish-black tail.
Photo credit: Ong Ruici

As many parents adapt to managing home-based learning for their children, how about downloading some resources for some stress free and educational fun with your kids?
Discover the wildlife found in Sungei Buloh Wetland Reserve or discuss the value Heritage Trees have, not just historically but also socially, on Singapore's landscape. How about learning about the native birds and mammals around us, some which you may spot in your garden or even from your window?
You can also download worksheets specially created for pre-school up to secondary school level children, for them to work on activities such as creating a pest potion or identifying characteristics of drought-resistant plants.
These resources are suitable for teachers and parents, who now take on the dual role as educator for their home-bound children. We hope you find them useful. Click
here
for more information.
And if you or your children are interested to learn about the flora and fauna found in Singapore, be sure to visit NParks Flora & Fauna Web
here
.
3. Send a Treemail
Get to know the urban trees around your home, without even leaving your house.
Why send e-mails when you can now send treemails? Show your love for your favourite tree by leaving it a treemail or even giving it a virtual hug!
Standing tall outside our homes are our urban trees, providing shade and much-needed greenery to our island-state. Learn more about the common trees you can find growing right by your house at
trees.sg
. Read about the Tree of the Month and discover how urban tree care differs from trees growing in their natural environment.
The highlight of this website is an interactive map that shows information such as the name, family and even estimated age of some 500,000 trees on our island. With this map, you don't even need to leave the house to find out more about the trees growing on the street across from you!
4. Read More About CITES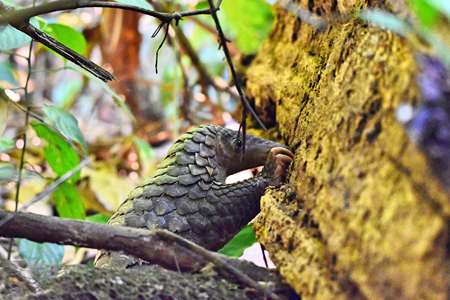 The pangolin is the most trafficked mammal in the world. Learn how CITES helps protect this species from the wildlife trade.
How much do you know about the Convention on International Trade in Endangered Species of Wild Fauna and Flora (CITES)?
CITES is an international agreement between 183 Parties, to protect endangered wildlife species from extinction by trade. Parties are legally bound by this agreement to implement domestic legislation(s) that ensure CITES is carried out on a national level. In Singapore, this legislation is called the Endangered Species (Import and Export) Act and NParks is the national authority that enforces and implements CITES regulations.
So what impact does CITES have on you? What can you do to help protect wildlife from over-exploitation? And are you unknowingly contributing to wildlife trafficking?
As most of us hunker down in our homes, take the time to learn more about CITES. A good place to start is learning about CITES in a local context. Click
here
for more information.
After this, delve deeper for more information on CITES authorities in different countries and discover how other member nations are working together towards a common goal. As our current situation shows, what happens in one country can have implications on other countries. Click
here
for more information.

5. Make a Donation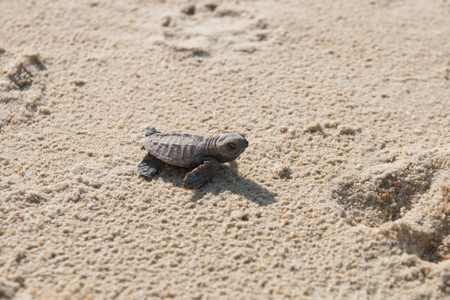 Donations through the Garden City Fund support conservation efforts, such as the Marine Turtle Conservation programme.
Photo credit: Max Khoo
Everyone has a part to play in helping to grow our City in Nature. Even as you stay at home, you can continue to contribute towards conserving our natural heritage and unique biodiversity.
Established by NParks, the Garden City Fund is a registered charity and IPC in Singapore. It partners organisations and individuals to provide a platform for the community to become more involved in NParks' conservation, research, outreach and educational initiatives.
The Garden City Fund works closely with organisations and individuals to identify suitable partnership projects that match the organisation's Corporate Social Responsibility principles and ideals, or are in line with donation requests. You can choose to aid in development projects in our gardens, support the conservation efforts of biodiversity like sea turtles, or help to plant corals to grow a reef in Singapore's waters.
Or why not leave a living legacy by helping to plant more trees? Every tree planted will contribute towards the One Million Trees movement to plant one million trees across Singapore in the next decade. This will help restore nature to our city and redouble our efforts to green our urban infrastructure.
Visit
here
for more information or email
garden_city_fund@nparks.gov.sg
to find out more about partnership projects.
Do also check out
Stay Home for Singapore
for more ideas and activities during this period. Stay safe and well during this period!