Me and My Pet Pal II
Being a pet owner requires an investment of love and time to build a relationship between animal and human. But as with any other form of relationship, there may also be painful moments, particularly when the animal misbehaves, is sick or dies.

We meet three dog owners who share tips on what pet owners should be prepared for.

Remembering Positive Memories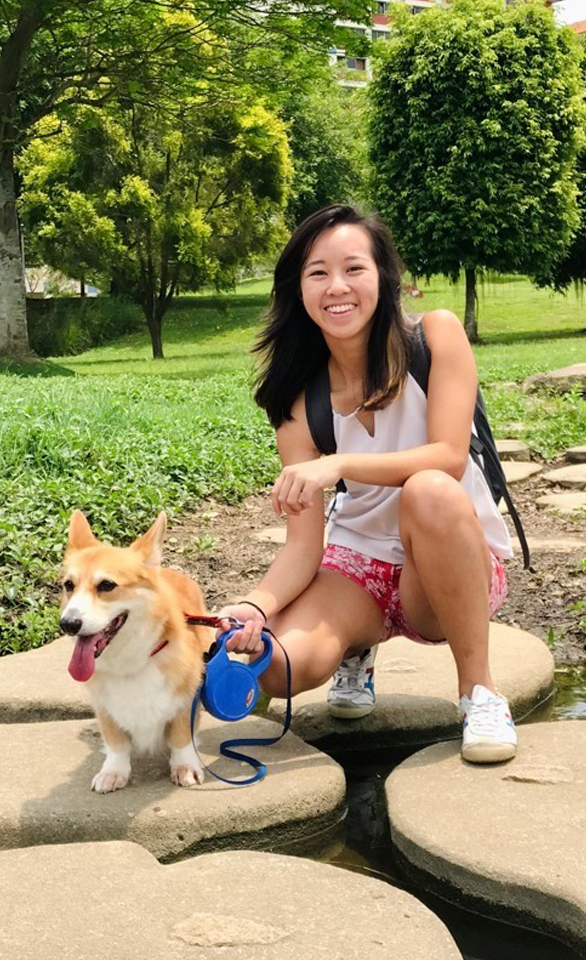 Marianne Ching grew up with Toby, her Welsh Corgi, before it died in 2019. Marianne shares what it was like having and, eventually, losing her best friend of 15 years.

Q: How did you decide that you wanted Toby?
A: As a child, I had always wanted a dog and my parents said I could get one when I turned 16. But I managed to negotiate a reduction in that age, and I received Toby for my ninth birthday! I fell in love with Toby, the runt of his litter, and knew immediately that he was the dog I had always wanted. Toby and I were inseparable from the day he came home with us.

Q: What was it like living with Toby?
A: Honestly, it wasn't always a bed of roses. Toby was quite the mischief-maker, especially when he first came home. I was responsible for Toby and every time he misbehaved, my family felt that it was because I wasn't training him well enough. If Toby made a mess, it would be my fault, which was frustrating because I felt like it didn't have anything to do with me!

Q: Did that situation improve?
A: Yes, with proper training, Toby eventually settled in and we could focus on building a special connection between us. It was that way ever since, up until the point that Toby could no longer be with us.

Q: How did Toby fall sick?
A: Toby's health took a turn for the worse when he turned 12. The vets discovered that he had a cancerous tumour in his eye that needed to be removed. Although the surgery was successful, it meant that Toby lost his right eye and his eyelid was sewn shut permanently. Things kind of were downhill from there and he eventually succumbed to old age and died last year.

Q: Was it difficult dealing with the loss?
A: Even though I had always been aware of the inevitability of losing Toby, transitioning to life without him was difficult. It was really tough knowing that after sharing so many wonderful memories, I would never be able to experience any of them again. My home felt really empty so I tried to keep myself as occupied as I could. I took my time processing my emotions and now, half a year on from losing Toby, I've decided that I'm ready to move on and pick a new dog.

Q: What advice do you have for other pet owners going through the same process as you?
A: You can anticipate the end but nothing will prepare you for the actual loss. Just allow yourself to grieve and choose to focus on all the positive memories that you had formed together.


An Exercise in Commitment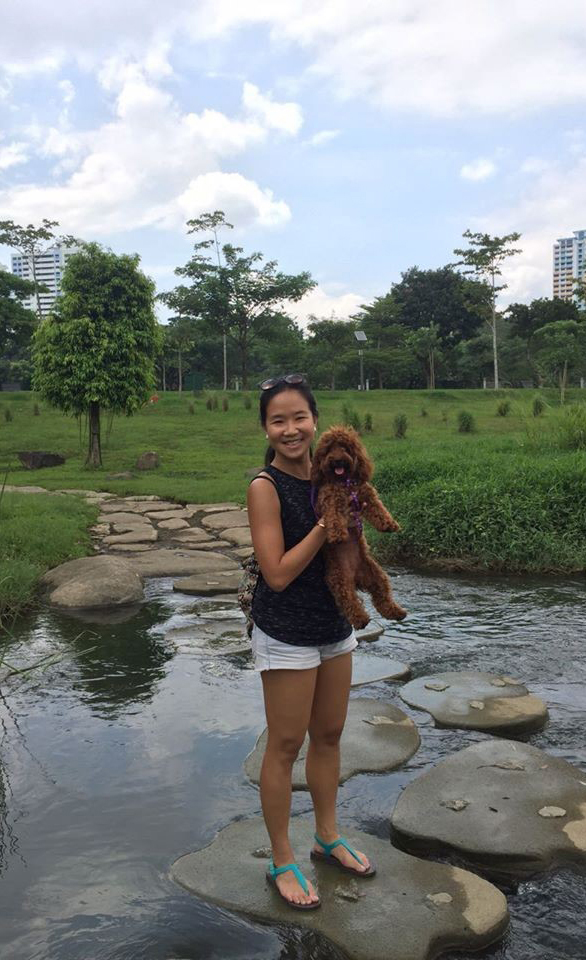 When Trisha Eng's experience with her new toy poodle, Taystee, was not as she initially expected it to pan out, she grew doubtful of whether she was suitable to be a pet owner.

Q: Why did you decide to get a pet and how did you decide on Taystee?
A: I had always wanted a dog, and after years of considering I decided I was ready and visited a pet store recommended by a family member. I met a pair of toy poodles from the same litter and the female sibling just nestled into my arms and stayed very still. That helped me seal my decision. I imagined taking her home to have her running alongside me in a very idyllic way.

Q: Was that how things unfolded?
A: Not at all. We quickly encountered some difficult issues when I took Taystee home. I would come home daily to find that Taystee had chewed up another portion of my house. She chewed off the edges of walls, peeled off the wooden laminate flooring and gnawed at the legs of furniture. Being a new homeowner who took great pride in having designed my house I was horrified to find my house was being destroyed bit by bit.

Q: Were there other issues you encountered?
A: Yes, even worse than her chewing was her crying. Taystee would whimper and whine as soon as she was set down in her crate each night as part of her housetraining. I remember lying in bed, listening to her cry, and being tempted to go calm her down or scold her, but I resisted because I was advised against giving new pups attention when they cried. As nights went by and the situation didn't improve, I started getting more stressed out and began to feel like I wasn't suited to be a dog owner.

Q: What happened next with Taystee?
A: After a couple of months, I eventually succumbed to the stress and decided to put Taystee up for adoption. I knew it was a selfish thing to have done but I was at my wits' end. Although I had settled on a family to give Taystee up to, when it came down to it, I was completely heartbroken and realised I couldn't bring myself to give her up.

Q: Did things change in your situation after that?
A: When I made the second commitment to Taystee, I realised that none of how she behaved was her fault and that if I wanted to make her a better dog, the onus was on me. To understand how to manage Taystee better, I signed up for dog obedience training and took the training very seriously, practising with Taystee often. Over time, the situation started to improve. Tasytee even aced her training and came in second in her class!

Q: How has your relationship progressed since?
A: Taystee is such an important part of my life now that I cannot imagine life without her. She makes me understand what it means to love and be unconditionally loved in return. I often think back to how I nearly gave her up and then I hug her a little tighter.

Q: Do you have any advice for other pet owners who may be experiencing something similar?
A: My advice would be to think very hard about how a dog would be able to fit in with your lifestyle before getting one. Do the necessary research, speak to friends who have dogs and be very clear in the reasons for your decisions.


A Worthwhile Journey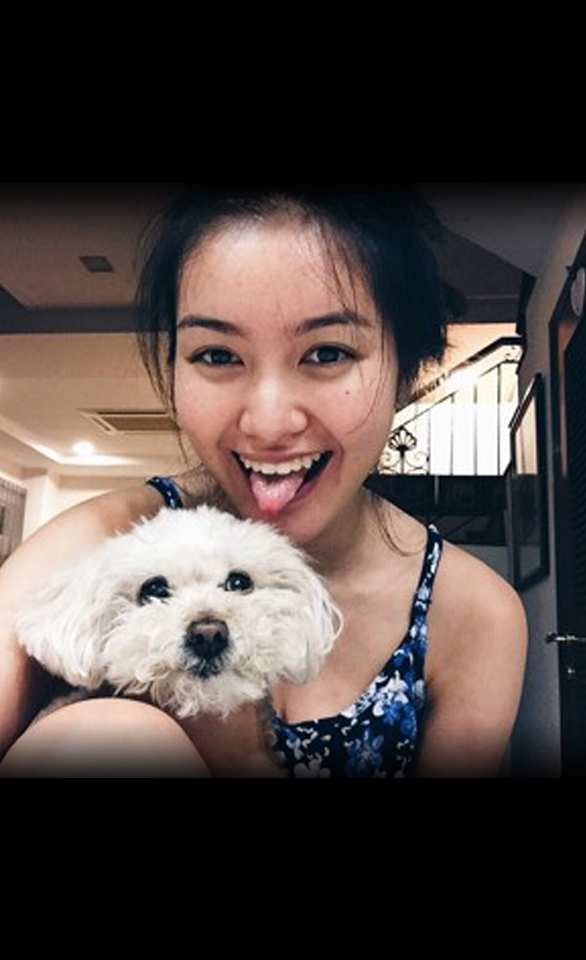 Losing a pet can hurt, but the journey is more than worthwhile. Kimberly Ng shares her experience with Blossom, her toy poodle, and what it was like moving forward after its death.

Q: How did you end up with Blossom?
A: When I was younger, my family talked about getting a pet dog for months. We love dogs and my parents felt it would be a good idea for me, as a single child, to grow up with a companion. While we were out one day, we happened to walk into a pet shop where we spotted Blossom and it was love at first sight for me.

Q: What was growing up with Blossom like?
A: Blossom quickly turned into my closest playmate and she was the one I would turn to whenever I had problems or needed a break from studying. We really did everything together, from eating and sleeping to watching TV shows.

Q: How did you lose Blossom?
A: At the end of 2015, due to her old age, Blossom fell seriously ill and had to be put down by a vet. At that time, I was actually overseas and was faced with the dilemma of flying home to say goodbye to my best friend in person or asking for Blossom's suffering to end sooner. Although I desperately wanted to see Blossom one last time, I made the heartbreaking decision not to prolong her pain.

Q: What did you feel after Blossom died?
A: I felt like a part of me had died along with Blossom who had played such a crucial role throughout my life. Now, all I have are the fond memories of us to look back on.

Q: How did you deal with the loss?
A: Having spent most of my life with a dog, I knew it was only a matter of time before I would get another. So at the start of 2016, I got another toy poodle, Daisy. While it was the right thing for me to do in my situation, I would advise any grieving dog owners to take their time before welcoming another pet into the family. It's still a huge life-changing decision and you need to be sure you're ready.

Q: How is your relationship with Daisy?
A: Blossom was "my first love" and will always hold a special place in my heart, but I'm building an equally strong connection with Daisy. In fact, in 2019 we added Lily, another toy poodle, to our family. Despite going through all that heartbreak with Blossom, I now know that the special relationships you build with your pets far outweigh any potential heartache in losing them.


For more Pet Information

To learn more about the ins and outs of responsible pet ownership and animal welfare follow @AnimalBuzzSG or visit the Animal & Veterinary Service webpage here.

Thinking about getting a pet? Here are five key considerations before you bring one into your home.

A happy pet is a healthy pet. Find out how vaccination is essential to animal health, preventing diseases that are transmissible to humans and improving overall public health.

Capture your pet's day-to-day actions like a pro. Learn how to photograph your animal companion like a pro.

Make a date with us for the next digital edition of Pets' Day Out, right in the comfort of your home! Our Animal Welfare Group partners will showcase some loveable animals looking for 'fur-ever' homes. You can also ask our vet from the Animal & Veterinary Service questions you have about your pet during the chat-live segment.

Visit NParksSG, our refreshed YouTube Channel that serves as a one-stop repository for close to 300 video resources. It also provides you a platform for existing and future digital outreach including DIY gardening and related crafts, virtual tours of our green spaces, and livestream events.

If you are heading to our green spaces, do the right thing and be socially responsible. Maintain a safe distance from other park goers and keep to not more than five persons in a group. Always wear a mask except when you are engaged in strenuous exercise or when consuming food, drink or medication.

Do check out the visitorship levels of our parks using our safe distancing portal before you head down and avoid the ones with high visitorship.

If you like what you read, follow us on Facebook, Instagram, Telegram and YouTube to get the latest updates.

Text by Bryan Wu

About the writer

Bryan Wu is a third year Journalism student from Nanyang Technological University's Wee Kim Wee School of Communications and Information. As part of his school's professional internship programme he chose to intern at NParks' Communications and Community Engagement department. In this time, he has created posts for NParks' social media platforms, assisted with NParks video productions and written articles for My Green Space.