Contest June 2022
In this issue, we are giving away three copies of the A Review of Garden Bird Watch book.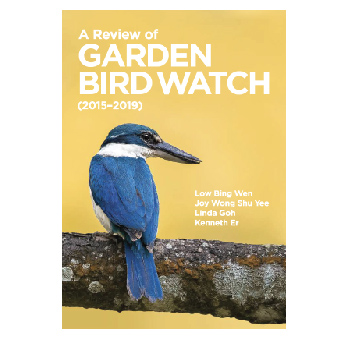 A Review of Garden Bird Watch is a review of birds spotted in Singapore, contributed by NParks' over 1,100 dedicated citizen scientists who have participated in past sessions of Garden Bird Watch. This is the first book in Singapore that shows the distribution of specific birds across many of Singapore's parks, gardens, and other green spaces. It highlights fifty species encountered during the Garden Bird Watch surveys, serving as a useful resource for the budding naturalist or citizen scientist in identifying and documenting birds that they spot.

Simply answer the questions below and you could be a lucky winner!

In the article, "Six Reasons to (Re)Visit Lakeside Garden", we share about the many things you can do at Lakeside Garden, which is part of Jurong Lake Gardens. According to the article,
What is the name of the largest nature playground in the heartlands, that is found in Lakeside Garden?

What is the name of the 36-km trail that you can begin or finish your journey at Jurong Lake Gardens?

Contest closes on 24 Jun 2022. Provide your answers to this link, together with your name, e-mail address, mailing address and contact number.