Home Sweet Stylish Home
The Gardens Shop is a one-stop shop for all things beautiful – explore this array of home merchandise and giftware that can add a nice finishing touch and bring a stylish accent to your home décor. Each piece is adorned with nature and botanical motifs from the Singapore Botanic Gardens' archives.
Orchid Batik Coaster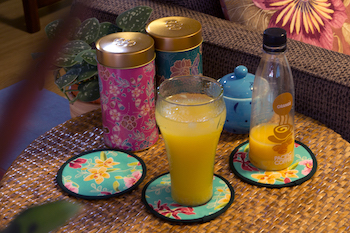 A quaint collectable that is also a playful twist to local heritage, this orchid batik coaster is a one-of-a-kind piece that adds a pop of colour to any dining experience. As you enjoy your meal, admire the unique combination of the beauty of orchids from the National Orchid Garden matched with vibrant batik motifs.
Designed exclusively for the Singapore Botanic Gardens and made from 100% cotton, the orchid batik coaster is available in two colours: mint and cream.
Orchid Batik Pot Mat and Oven Mitt Set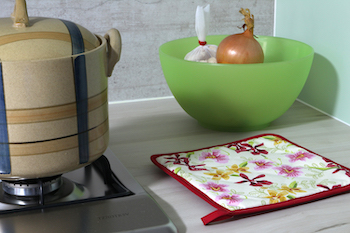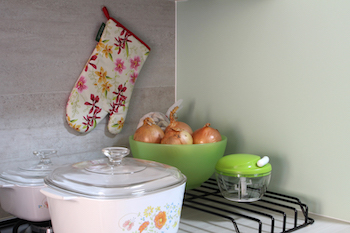 Love orchids? Then this orchid batik pot mat and oven mitt set is a must have for your home, serving as the perfect kitchen accessory. Featuring batik motifs with tasteful prints of orchid species from the National Orchid Garden, this set is not just aesthetically pleasing, but is also functional, providing a good combination of heat protection and comfort as you cook up a storm.
It is an ideal gift for a nature lover who is also harbouring Master Chef aspirations! Made from 100% cotton, this set is available in two colours: mint and cream.
Products are exclusively available at the Gardens Shop.

You may check these items out at The Gardens Shop in the Singapore Botanic Gardens or view these products on www.botanicgardensshop.sg.

Can get enough of orchids? Be enthralled by an abundance of flowers, foliage and scents at the National Orchid Garden. The Tropical Montane Orchidetum showcases the most diversity of orchids found in tropical montane forests, in a single location in Singapore.

It comprises three display houses – the Sembcorp Cool House, Tan Hoon Siang Mist House, Yuen Peng McNeice Bromeliad Collection, as well as the surrounding outdoor display areas that showcase lowland forest and stream habitats, and a Secret Ravine that emulates habitats that can be found in deep, narrow valleys of tropical mountains.

Safe Management Measures have been put in place for the safety of all visitors. Please expect waiting times of 1 to 2 hr to enter the National Orchid Garden during peak hours.