Kid-friendly Eatery Opens at Gallop Extension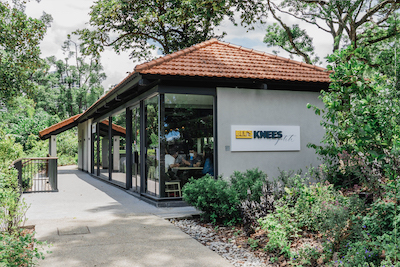 Photo credit: Bee's Knees Petite
Bee's Knees Petite is a kid-friendly eatery located in the heart of Gallop Extension in the Singapore Botanic Gardens, offering gorgeous views of the surrounding greenery with comforting all-day dining fare with takeaway options.
Expect yummy options catered specially for the young ones playing at the COMO Adventure Grove located right next to the eatery. Start the day right as you and your child tuck into the breakfast menu of eggs, sandwiches, house-made fruit bowls, and croissants, or enjoy its extensive offerings from the salad and pasta menu.

Museum goers of the nearby Botanical Art Gallery can also pop in to enjoy refreshing fruit juices or smoothies. For those with a sweet tooth, there is an array of desserts and beverages, perfect as a fuel hub for families and friends.
Another outlet, Bee's Knees at The Garage, is located next to Cluny Park Gate.