Contest November 2021
Contest November 2021 Issue
In this issue, we are giving away three
Singapore Botanic Gardens 2022 calendars.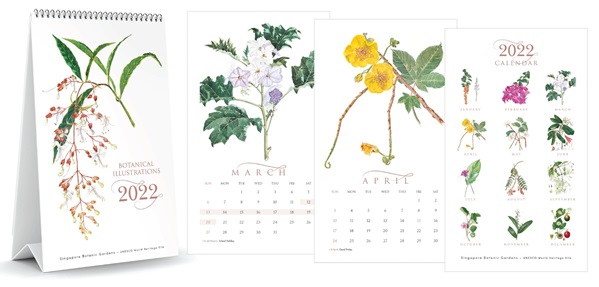 The botanical watercolours featured in this calendar were painted between 1894 and 1949 and are part of the Singapore Botanic Gardens' archives which include more than 2,000 botanical paintings, as well as hundreds of sketches, line drawings and photographs.

You may find a selection of the best and most representative artworks in the Gardens' collections on display in the Botanical Art Gallery located within the Gallop Extension.

Simply answer the questions below and you could be a lucky winner!

In the article, "Trees of the Mangrove", we share about some of the trees you can find in Singapore's mangroves and how they are important for mitigating climate change. According to the article,

What substance do the flowers of the Teruntum Merah (Lumnitzera littorea) produce that attract birds and insects?

About how many per cent of carbon in all of Singapore's forests do Singapore's mangroves store?


Contest closes on 26 Nov 2021. Provide your answers to this link, together with your name, e-mail address, mailing address and contact number.



NParks Buzz Oct 2021 Contest Winners:

Will be announced in the next issue.