Contest October 2021
Contest October 2021 Issue
In this issue, we are giving away three Orchid Collection Long Magnet Sets.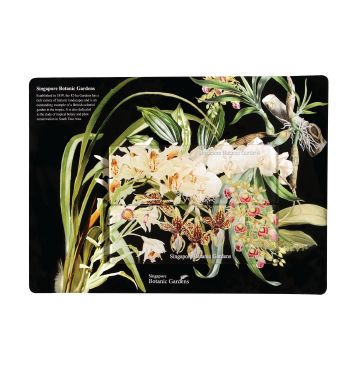 Bring home fond memories of the Singapore Botanic Gardens, Singapore's first UNESCO World Heritage site, with this pair of beautiful magnets. Featuring a selection of orchids vibrant colours and lovely shapes, this charming and useful item will add a splash of colour to your home, beautify the fridge or anywhere around the house or office.

Simply answer the questions below and you could be a lucky winner!

In the article, "Living in a City in Nature", we uncover everyday spots of greenery in Singapore where anyone can enjoy the benefits of having nature near where we work and live. According to the article,
What is the name of the areas that extend Singapore's natural capital, and serve as complementary habitats and buffers to protect the nature reserves against the impact of urbanisation and human activities?

How many Therapeutic Gardens can we look forward to by 2030?


Contest closes on 22 Oct 2021. Provide your answers to this link, together with your name, e-mail address, mailing address and contact number.
NParks Buzz Aug 2021 Contest Winners:
Loo Yan Shan
Deepa Ramchandani
Lim Sze Wei
NParks Buzz Sep 2021 Contest Winners:
Ong Kian Boon
Ted Chong
Lee Fei Fei