Contest September 2021
In this issue, we are giving away three Renanthera Lunch Bags.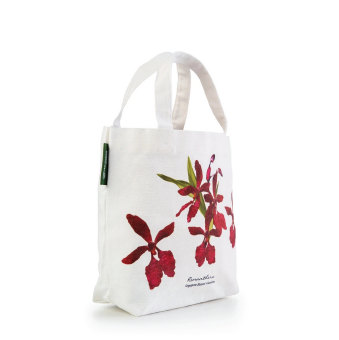 Carry your lunch around in style with a Renanthera print lunch bag! This lovely sturdy bag features the Renanthera orchid hybrid that is special to the Singapore Botanic Gardens. Named in 1999 to commemorate the Gardens' 140th anniversary, this hybrid clinched top honours at the 17th World Orchid Conference.

Simply answer the questions below and you could be a lucky winner!

In the article, "A Journey North By Northeast", we highlight some of the sights and sounds in the parks within the North Eastern Riverine Loop park connector route. According to the article,
What is the name of the reservoir you can see from the southern part of Coney Island Park?

What is the size of the pond in Punggol Park?


Contest closes on 24 Sep 2021. Provide your answers to this link, together with your name, e-mail address, mailing address and contact number.

NParks Buzz Aug 2021 Contest Winners:
Will be announced in the next issue.