Basil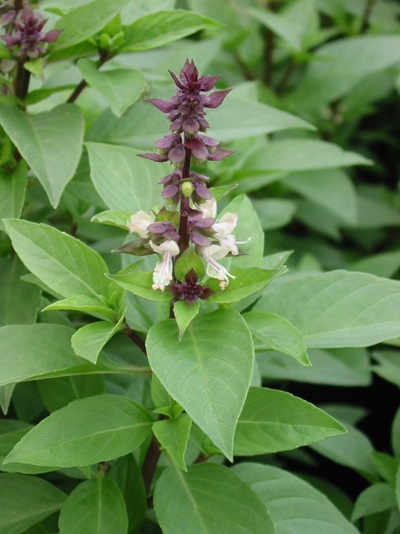 Basil (Ocimum basilicum) is a herbaceous plant that can grow up to 1.5 m tall. Its stem and leaves are aromatic – the fresh and dried leaves are commonly used jn Italian dishes such as pizza and pesto sauce. Besides the leaves, the seeds of the Basil are also edible! The seeds come from small, one-seeded fruits known as nutlets.
Basil seeds contain little carbohydrates but are rich in protein and omega-3 fatty acids. When soaked in water, the seeds exude a gelatinous mass on the outside yet remain crunchy. Basil seeds can be used in beverages, desserts and confectioneries to add texture.
Basil can be propagated by seed and stem-cutting. It grows best in a sunny location with regular watering. Pruning it occasionally can encourage the growth of more leafy branches.
Learn more about this plant here.