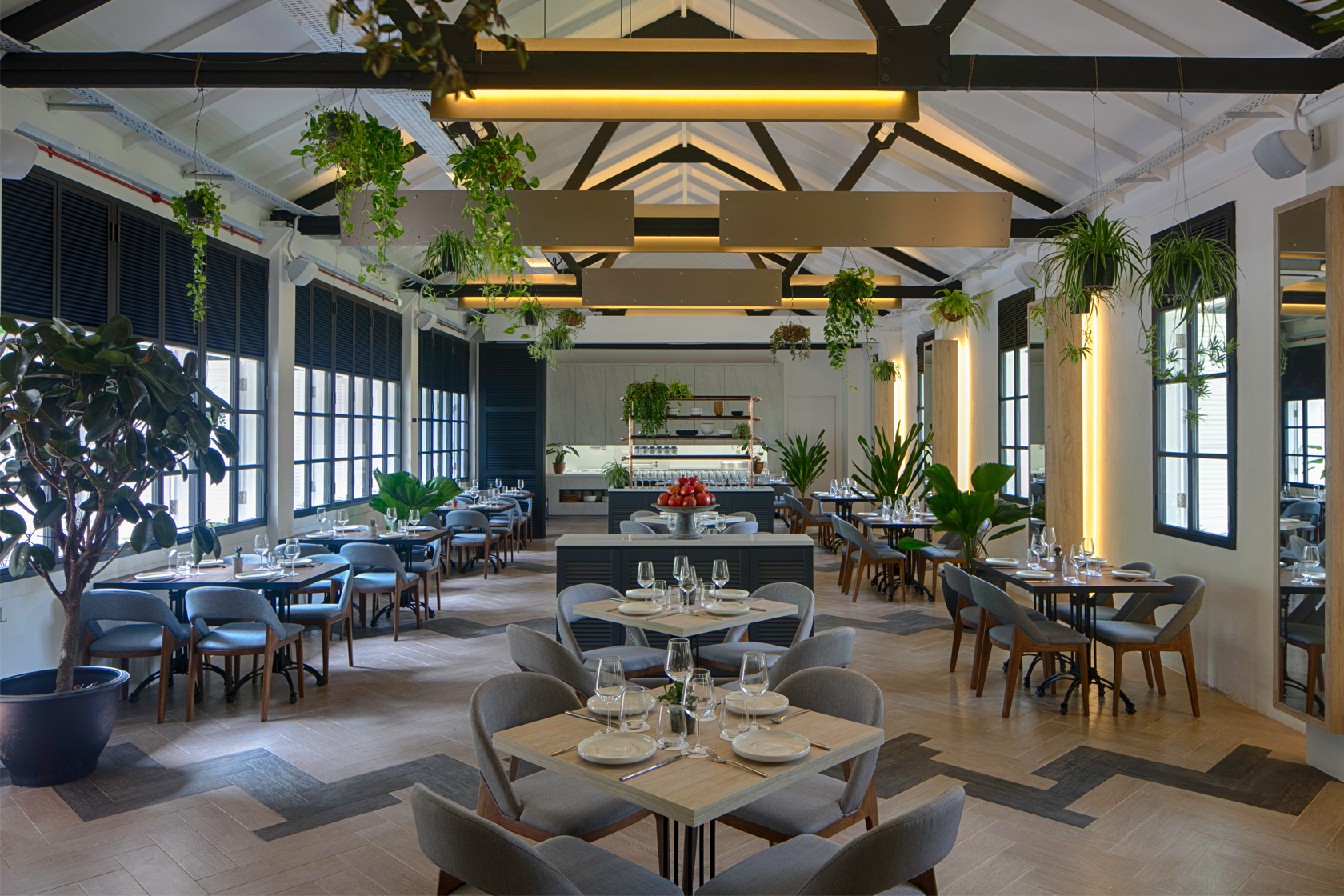 Please note that we are closed 16 May to 13 June.
Located on Level 2, Botanico at The Garage offers a contemporary-bistro, seasonality-driven menu, presenting the gifts of soil, land and sea in a cuisine inspired by the natural cycles of the year and by bistronomy.

Developed more than a decade ago in Europe, 'bistronomy' is a thriving culinary ethos based on the values of freedom, spirit, conviviality and heart as they pertain to food and dining. Its most visible feature is a casual and simple approach to food combined with formidable technique and a dedication to 'craft'. Ingredient and seasonality are also of prime importance. The seasonality-focused cuisine at Botanico features a simple yet thoughtful approach that focuses on natural, seasonal produce at their best and freshest; and vibrant robust flavours "straight from the heart".
Menu
Contemporary European Cuisine with Asian inflections
Chef's 10-Course Tasting Menu $98++ per pax (Tuesday to Sunday)
Vegan 10-Course Tasting Menu $70++ per pax (Tuesday to Sunday)
Vegetarian 10-Course Tasting Menu $88 per pax (Tuesday to Sunday)
Friday Set Lunch Menu (Friday only)
3-Course $40++
4-Course $48++
4-Course Set Brunch $60++ (Saturday & Sunday)
A la carte menu is also available
Location
50 Cluny Park Road, Level 2, Cluny Park Gate (Singapore 257 488)
Opening Hours
Botanico (Level 2, The Garage)
Closed every Monday & Tuesday
Wed to Fri 6pm - 10.30pm
Sat & Sun 11am - 3pm & 6pm - 10.30pm
RSVP required
Contact
Tel: 9831 1106
Email: enquiry@thegarage.sg
Website: www.thegarage.sg/botanico
Facebook: www.facebook.com/botanicosg
Instagram: instagram.com/botanicosg/