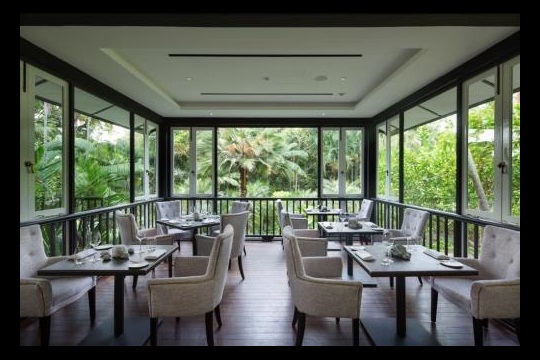 The Corner House offers a unique multi-layered dining experience, where the life and work of E J H Corner, is the animating force, inspiring and shaping every aspect of the restaurant concept. The result is a unique melding of gastronomy and memory: a luminous moment to be cherished and remembered in a very special building.
Steeped in bygone elegance, Corner House is the epitome of refinement; an exquisite venue for private events and weddings. Open for lunch, dinner, and brunch on Sundays, we invite you to join us in savouring a meal amid the lush gardens.
Menu
Please visit us here for our menu, or visit our webpage for more details.
Location
Nassim Gate (Visitor Centre), E J H Corner House
Opening Hours
Tuesday to Friday 12pm - 3pm, 6.30pm - 11pm
Saturday, Sunday 11.30am - 3pm. 6.30pm - 11pm
Closed every Monday
Contact
6469 1000