Arts@SBG Community Arts Residency 2022 - Terrarium Workshop
Date: Sunday, 27 November 2022 & Sunday, 4 December 2022
Time: 10am - 12pm
Venue: Function Room, Botany Centre, Singapore Botanic Gardens
Fees: Free. Register for the workshop here: 27 November 2022 or 4 December 2022.*
This workshop is recommended for participants 14 years old and above.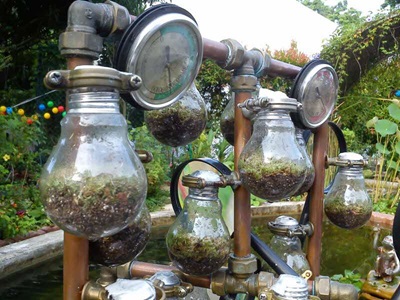 In this workshop, participants will have a chance to create mini-terrariums that will be exhibited at the Singapore Botanic Gardens as part of Singapore Art Week 2023. Together with artist Justin Loke, and Mr Osman, professional gardener and NParks' Community in Bloom ambassador, participants will be taken on a field trip around the Singapore Botanic Gardens and use the lush landscapes of the Gardens as inspiration to inform their mini-terrarium design. In this co-creation process, participants will also explore ways to create the mini-terrariums in relation to the concept of diorama in art and how it informs the contemporary conditions of life.

About the artist
Justin Loke is the founding member of the collective Vertical Submarine. Some of his recent projects are History Without Words at National Museum of Singapore, which was part of the inaugural Arts x Tech Lab 2021, by the National Art Council, and Cathay Hotel: The Curse Of The Missing Red Shoe. In this highlight act for Singapore Night Festival 2022, he was the creative director and script writer.

About the Arts@SBG Community Arts Residency
The Arts@SBG Community Arts Residency aims to give artists the opportunities to inquire, develop arts-based collaborations and co-create with the community artworks that will shape communal public spaces and reflect the collective stories of the people. The artists will also have an opportunity to gather insights from Singapore's first UNESCO World Heritage Site, and the first and only tropical botanic gardens on the UNESCO's World Heritage list – the Singapore Botanic Gardens. This Residency is part of Singapore Botanic Gardens, which is part of the National Arts Council's Arts and Culture Nodes Network.
*Limited slots are available, and slots will be allocated on a first-come first-served basis. An email confirming your slot will be sent to you at least one week prior to the event. In the event that there are no more slots, you will be added to the waitlist.