Visit the new exhibit starting 9 Oct at the Botanical Art Gallery (Gallop Extension)
Botanical Lines Exhibition
*Notice*
Vaccination-Differentiated Safe Management Measures (VDS) will be implemented for entry into the Botanical Art Gallery from 13 October 2021 onwards:
a. Individuals can be allowed in group sizes of up to 2 persons if all are fully vaccinated, including recovered individuals, and unvaccinated individuals with a negative pre-event test (PET) result.
b. Unvaccinated children, aged 12 years and below, may be included in the group of 2. If there is more than one child aged 12 years and below in the group of 2 persons, both children must be from the same household.
Botanical Lines
Pen and ink illustrations from the Singapore Botanic Gardens archives
Over the last century the Gardens' archives have accumulated a collection of about 3,000 line drawings that were commissioned to illustrate scientific and popular publications. Since 2012, the production of line drawings has been revived and new artists have been engaged and trained in Singapore to do illustrations for scientific papers and the Flora of Singapore, a ten-year programme to research, catalogue and describe all plant species found in the wild in Singapore.
This exhibition reflects current and past research at the Gardens and highlights the range of publications for which these illustrations were produced. On display are historical drawings from the 1920s to the 1960s as well as recent drawings.
Come discover artworks never exhibited before and learn about the importance of line drawings in this exhibition.
Venue: Level 1, Botanical Art Gallery (Gallop Extension)
Date: 9 Oct 2021 to 3 April 2022
Time: 9am - 6pm
Closed every last Thursday of the Month
Admission is free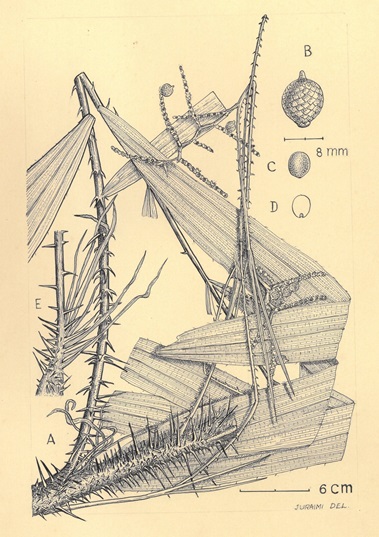 An illustration of the rattan palm Calamus tenompokensis Furtado done by Juraimi bin Samsuri in the 1950's.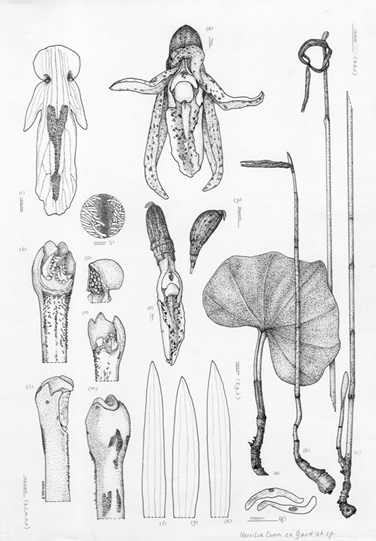 Nervilia singaporensis, the most recently described new plant species from Singapore. Drawing by Evonne Koh.