Botanical Fusion Exhibition
Time : 5am to 12mn daily
Date : 6 Sept - 10 Nov 2019
Venue : People's Gallery (Botany Centre via Tanglin Gate, Nassim Gate Visitor Centre & Bukit Timah Gate- Botanic Gardens MRT Exit A)
Botanical Fusion is a series of works painted by GERARD BYRNE, a Dublin born artist who is one of Ireland's leading contemporary artists; of modern impressionist style.Titled Botanical Fusion, this is birthed from an artist-in-residence partnership with the Singapore Botanic Gardens and Gerard Byrne, supported by Embassy of Ireland.

Gerard's landscape and architectural works takes one on a stunning and insightful journey through some of the most spectacular vistas from Ireland and his world travels. His frequent plays on perspective are one of the most exciting aspects of his compositions. Gerard is particularly renowned for his botanical works and has exhibited in Berlin, London and New York. Last year one of his main events was an exhibition in Ireland's National Botanical Gardens where his work received much adulation.

Displayed across the 3 major gateways of the Singapore Botanic Gardens are a collection of paintings of Ireland's National Botanical Gardens, Royal Botanic Gardens KEW (UK) and the Singapore Botanic Gardens. The latest of which were made in 2019, during an artist in residency period with the Singapore Botanic Gardens in August.


Fine Art Prints of Gerard's work can be found at the People's Gallery (Botany Centre, Nassim Gate Visitor Centre & Bukit Timah Gate- Botanic Gardens MRT Exit A).
A selection of original paintings completed during the residency period can be viewed at the Nassim Gate Visitor Centre.
This is in conjunction with SBG160.
Photos by Agata Byrne, The Gerard Byrne Studio.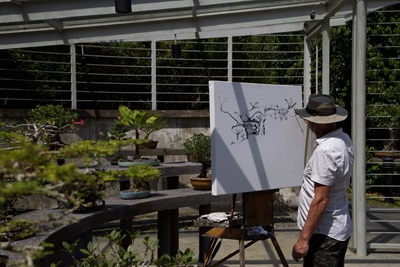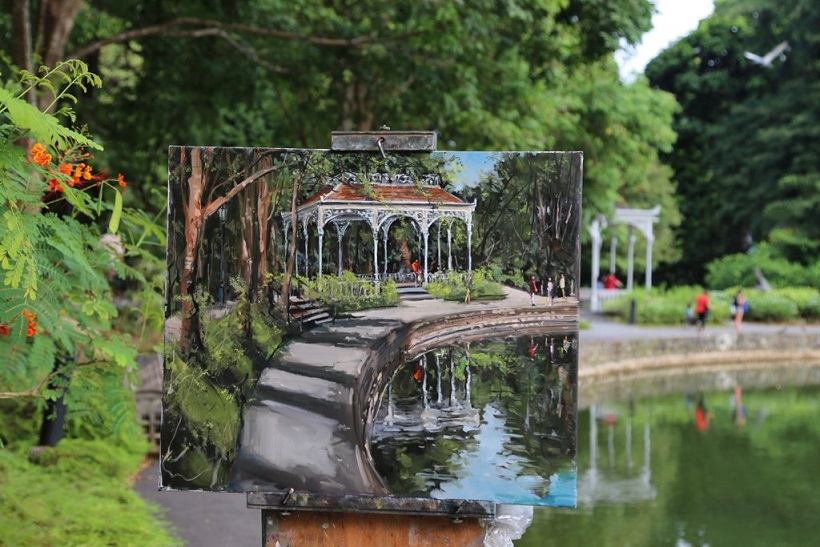 Exhibit locations :