No Trees Found. Please alter your search term.
Zoom in to explore the map
Loading Tree Information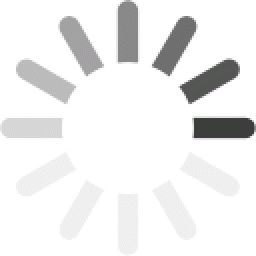 About this Map
Drag or Zoom in the map to explore
Click on points for more tree information
Search by Location or by Scientific/Common name
Use filter options to see Flowering Trees, Heritage Trees, Tree Conservation Areas and Heritage Roads
If you can't find a tree, it may not have been included in this phase. We appreciate your patience as we continue to extend the map!
Treemail me!
"Have you hugged a tree today?"
Map Symbols

Trees

Flowering Trees

Heritage Trees
Girth Sizes

0.1 - 0.5m

0.6 - 1.0m

1.0 - 2.0m

> 2.0m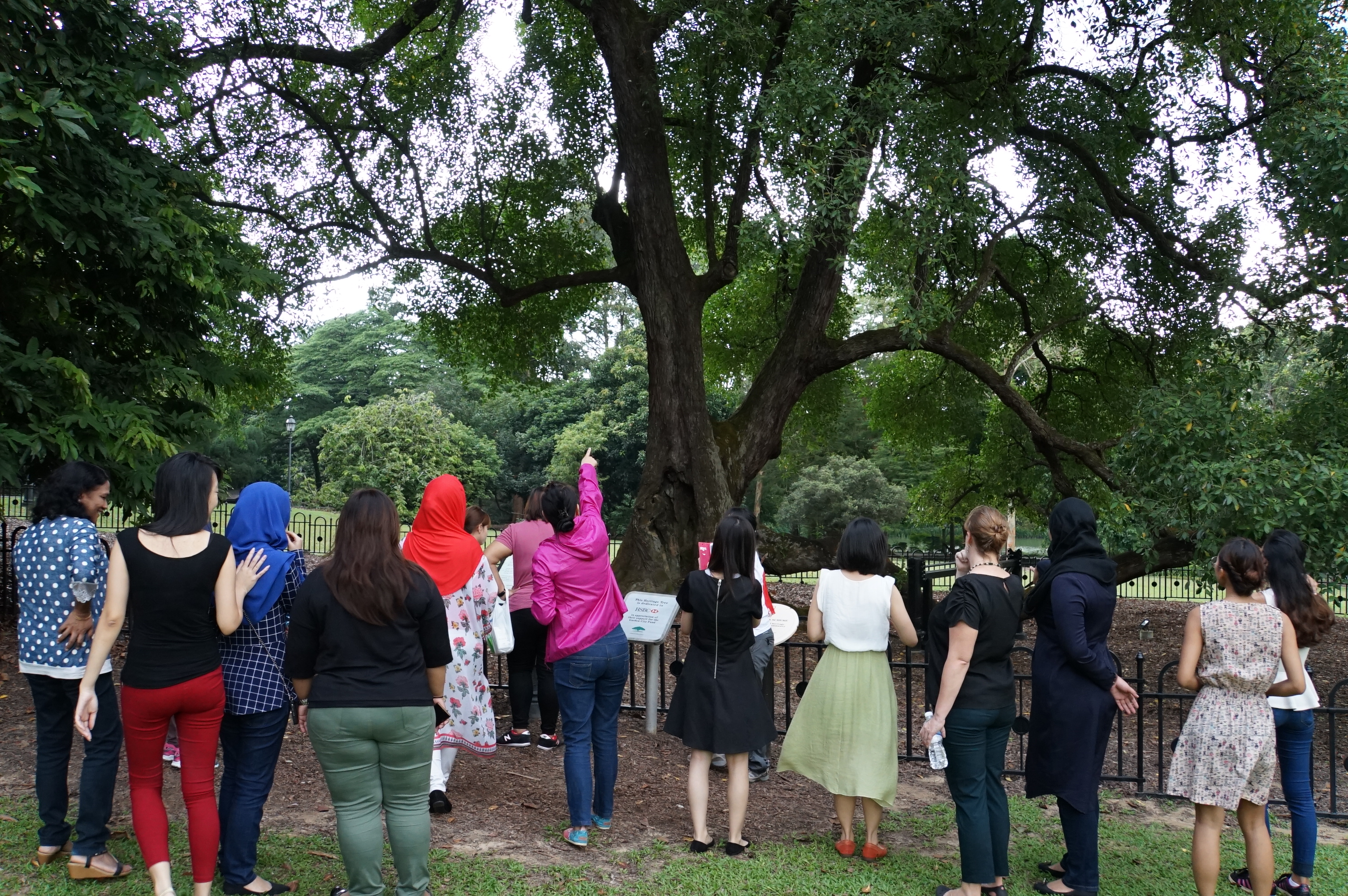 Heritage Tour
Saturday, 25 Aug 2018
9:00 AM
The Heritage Tour brings you through the Singapore Botanic Gardens, where Southeast Asia's rubber and orchid industries were born. Highlights include the Bandstand, sculptures in the Gardens, the Heritage Trees, the Main Gate, and the Saraca Stream Walk.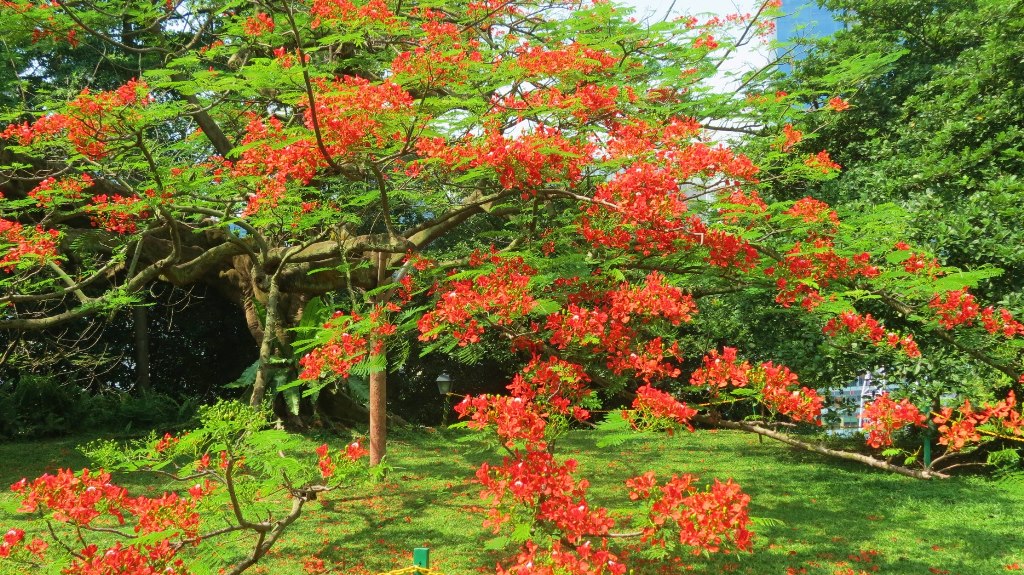 Trees of the Fort Tour
Saturday, 08 Sep 2018
10:00 AM
Did you know that a Cannonball tree is named for its large, round, woody fruits that stick out from the trunk? Let our nature-loving guides bring you on a journey to find out more about our heritage trees and other beautiful trees like Flame of the Forest, the flaky Gelam and magnificent Madras Thorn!
Welcome to trees.sg! Click on the following icons to begin exploring the website.
Tree of the month (August 2018)
The Rainbow Gum tree is aptly named after its multi-coloured bark, which sheds off unevenly at different times, showing the bright-green inner bark which matures into blue, purple, orange and then maroon tones. This particular tree stands prominently in Katong Park, and is the only Heritage Tree of its kind in the whole of Singapore!
Species:

Syzgium grande

Common Name:

Jambu Laut

Location:

Katong Park
The "Tree of the Month" will be awarded to the tree which has received the most number of virtual hugs over the previous month.
What's Happening
Share your photos of trees around you or flowering trees by uploading them onto the correct tree in our tree map!