A Helping Hand for Local Reefs
Think of coral reefs, and what comes to mind most easily is the opening scene of the animated film Finding Nemo – a vivid depiction of the bustling marine life on the Great Barrier Reef. It may seem hard to imagine, but Singapore also has its own, albeit smaller, underwater world of coral reefs. Located just off Singapore's southern coast, these reefs comprise an impressive biodiversity (i.e. variety of life forms) that includes more than 250 species of reef-forming hard corals, along with other marine life.
To help to restore and enhance the current coral cover, NParks and the National University of Singapore set up a coral nursery off Pulau Semakau in 2007. It is the first coral nursery in the region that makes use of 'corals of opportunity', coral fragments that lie free on the reef, instead of breaking up healthy coral colonies for planting. This project is funded in full by Keppel Corporation's sponsorship of $250,000. Keppel Corporation's employees also volunteer their time on dives to maintain the coral nursery.
Said Collin Tong from NParks, the coral nursery's project coordinator: "We're trying to grow fragments to use as 'seeds', which will be used to restore areas where corals were damaged, as well as to promote coral growth in other areas where there are none currently." According to Collin, this is a process similar to that of a horticultural nursery that provides seedlings to repopulate forest sites.
So far, this project has shown positive results. Since January 2008, 665 fragments and recruits – also known as coral larvae, or 'baby corals' – have been collected. A total of 20 'nursery tables' have been secured into the seabed as surfaces for the new corals to grow on. Some of the fragments collected months ago have already begun to grow new polyps, which are the component parts of a coral head. The first batch of thriving corals will soon be transplanted to local reefs.
Although the coral nursery is doing well, there is still a constant need to increase awareness of Singapore's coral reefs and their significance. An avid diver, Collin has first-hand experience of the reef-associated fishes – including butterflyfish, damselfish and parrotfish – which live and hide in our offshore reefs.
However, many others who work and play in our local waters do not even know that the reefs exist. "Even though people may not be able to actually see the reefs and marine life under the water's surface, we hope that being aware of these coral reefs will make them more responsible for their actions when boating or diving," said Collin.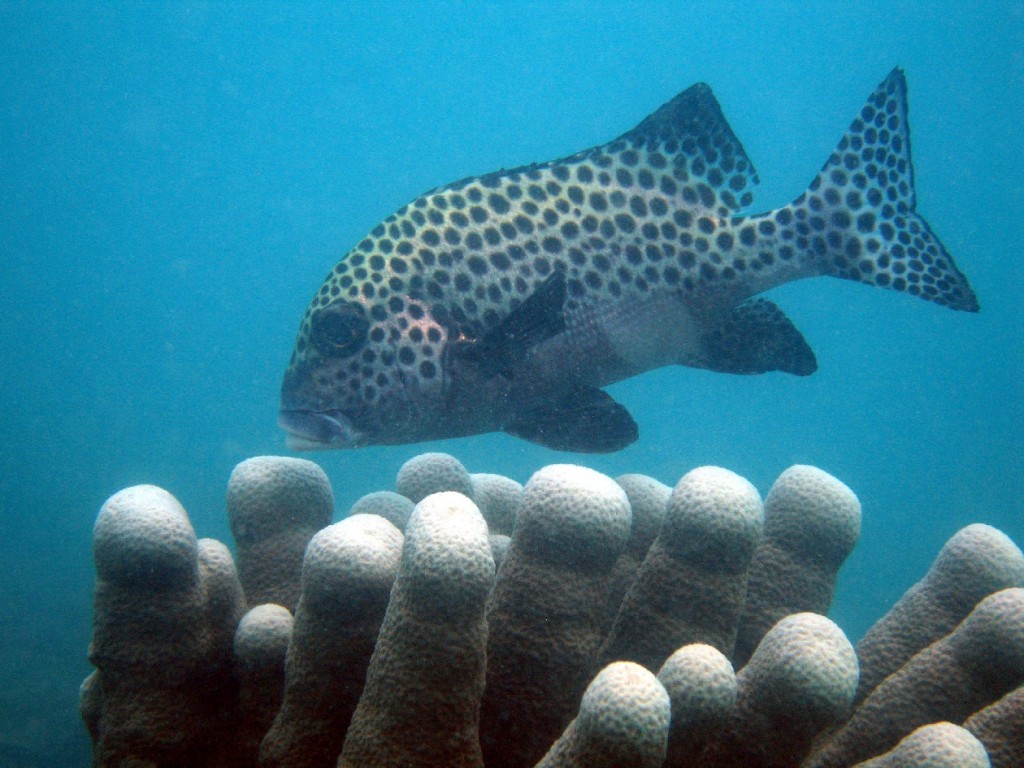 Called a harlequin sweetlips, this fish is one of the many inhabitants of Singapore's coral reefs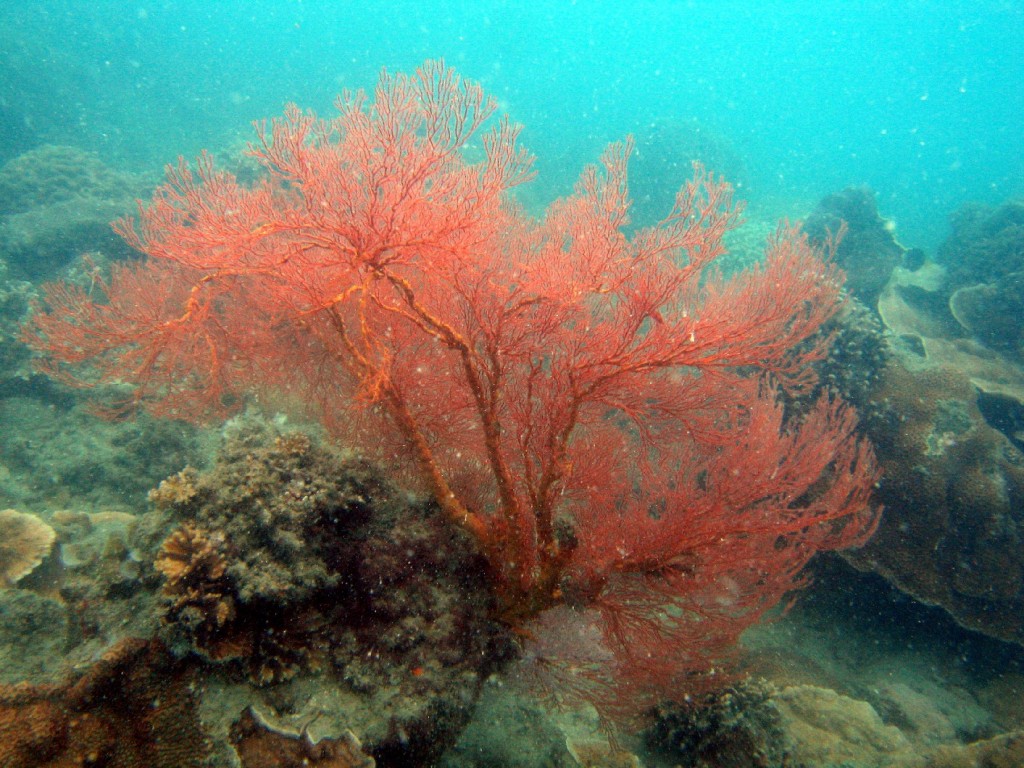 Besides the numerous species of hard corals in our waters, there are also other marine life like this sea fan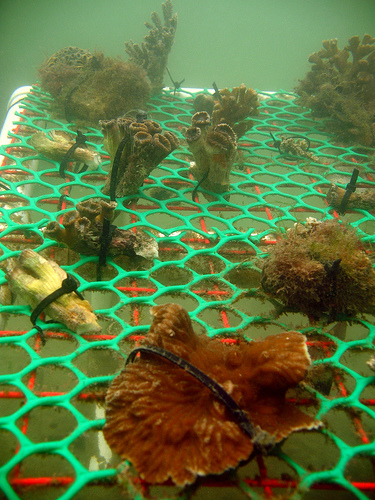 Coral fragments growing on a nursery table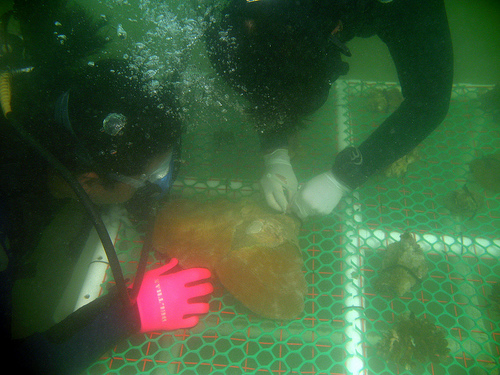 Divers in the process of securing a coral fragment.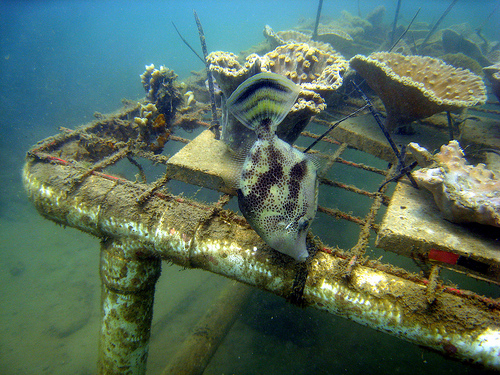 A curious filefish pays a visit to one of the nursery tables