Art amid the mangroves of Sungei Buloh Wetland Reserve!
Every last Sunday of the month, join Mr Tham Pui San, a nature artist and volunteer at Sungei Buloh Wetland Reserve (SBWR), for a free art class from 8.30am to 11.30am (SBWR admission charges apply). For more information, please visit
www.sbwr.org.sg/
 or check out Mr Tham's blog at www.artinwetlands.wordpress.com. Mr Tham now also conducts classes at HortPark every 3rd Saturday of each month. Classes are from 9am to 11am at Hands-On House. Classes are free of charge, but please contact Kin_Shinmin@nparks.gov.sg to register.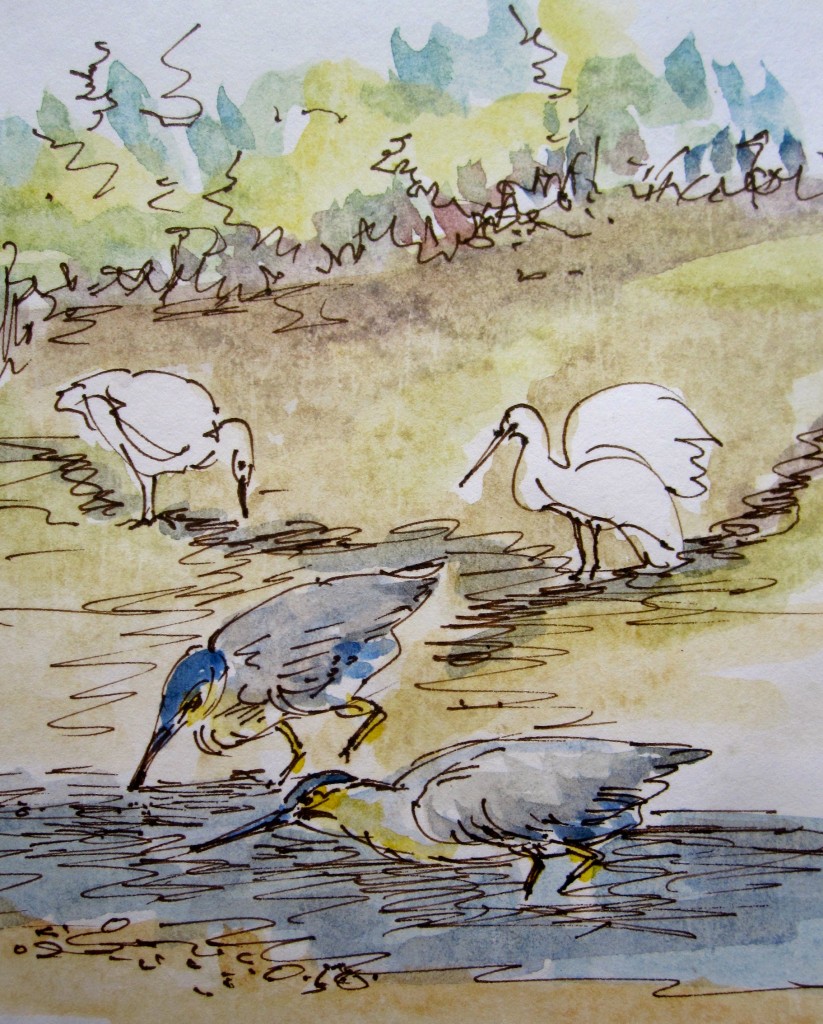 Pen and water colour demo. Little Heron with Egrets in the background.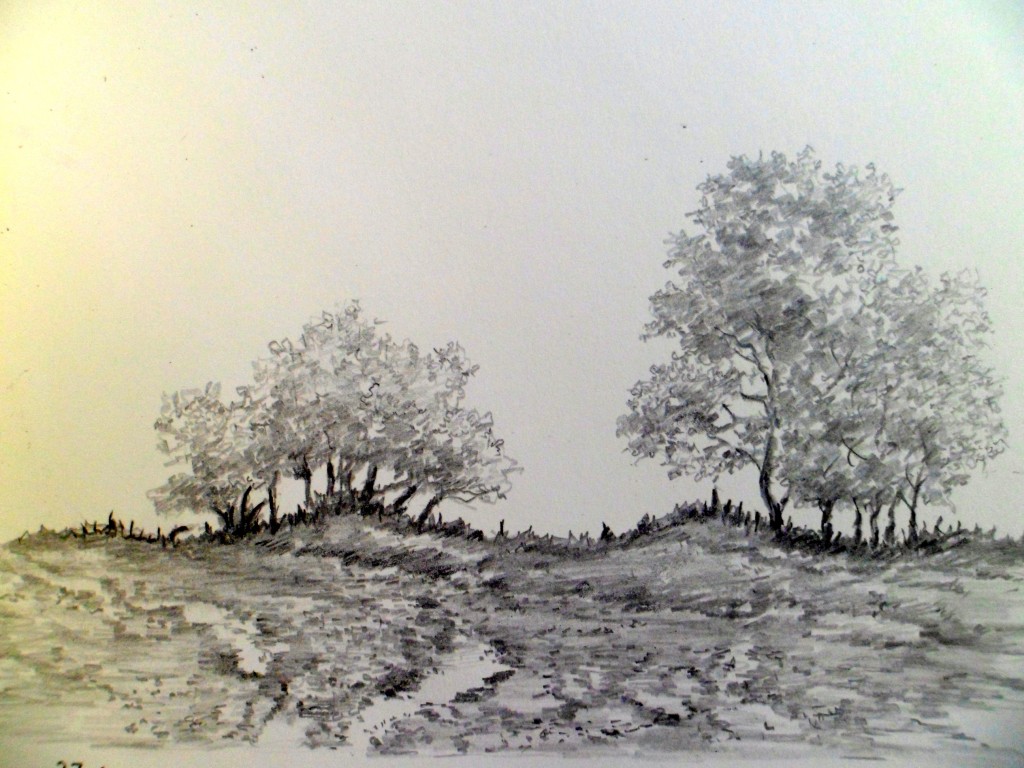 Pencil drawing demo, showing silhouette of mangrove trees facing Johor Straits from Sungei Buloh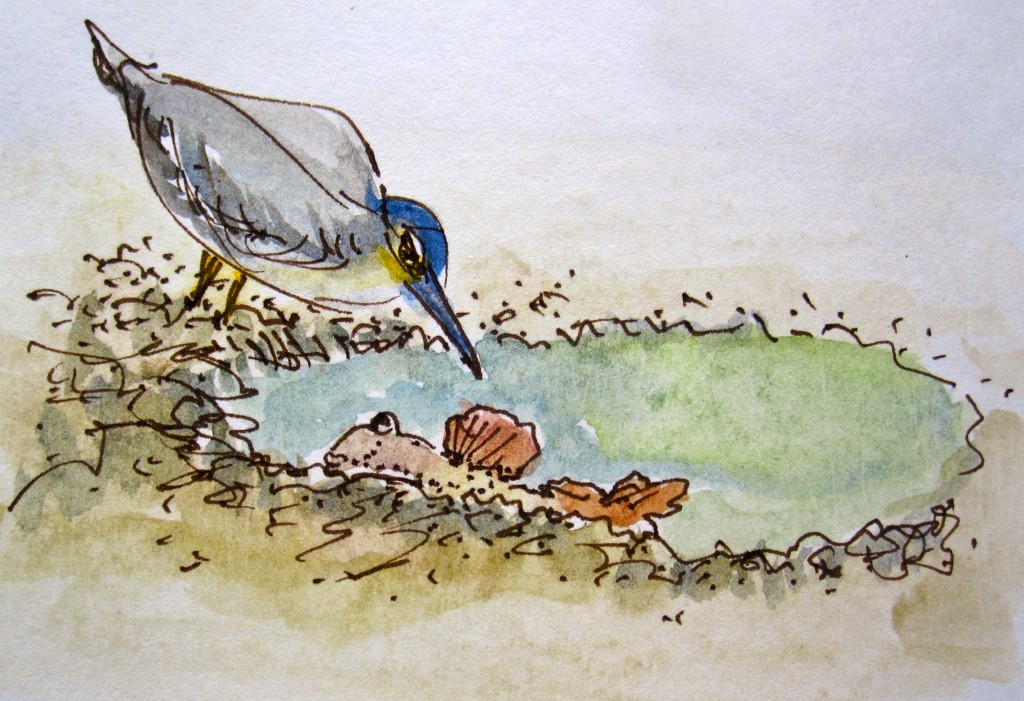 Pen and water colour demo:  Little Heron and Mudskipper