Living In A Garden: The Greening Of Singapore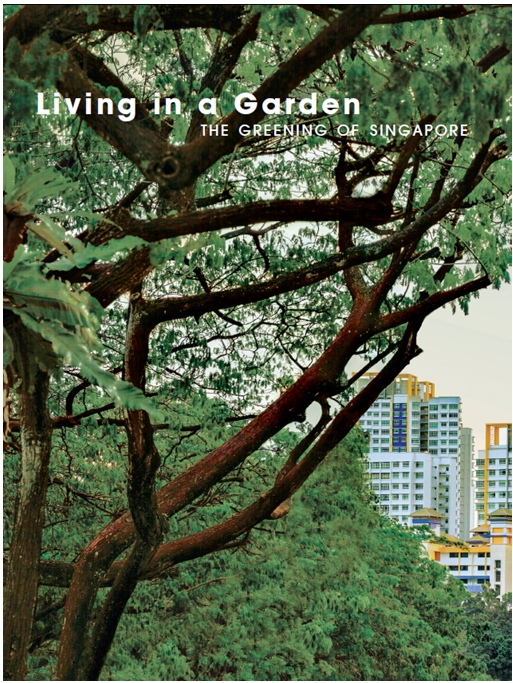 Fifty years ago, the then Prime Minister Lee Kuan Yew planted a Mempat tree at Farrer Circus. Thus began the campaign to transform Singapore into a city-state filled with extensive greenery.
The journey and the experiences of the people who contributed to the project are documented in a beautifully illustrated 200-page book recently launched by the National Parks Board.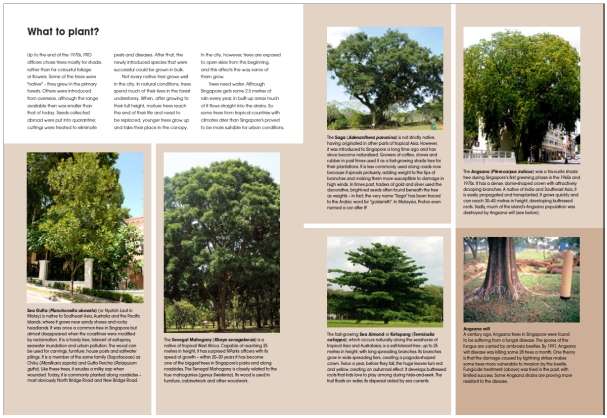 Written by Timothy Auger and published by Editions Didier Millet (EDM), the book includes snippets of information of the plants that were chosen for the initial roadside plantings, some of the colourful shrubs and trees that fill our streets today, as well as anecdotes of the people who helped research, cultivate and maintain the greenery.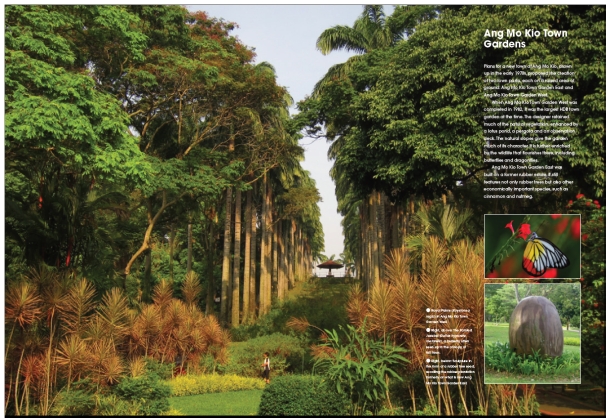 Through various historical and current photos, readers will get to see how our parks and gardens have evolved over the years, from just grass and a swing or two to lush green spaces with amenities for everyone.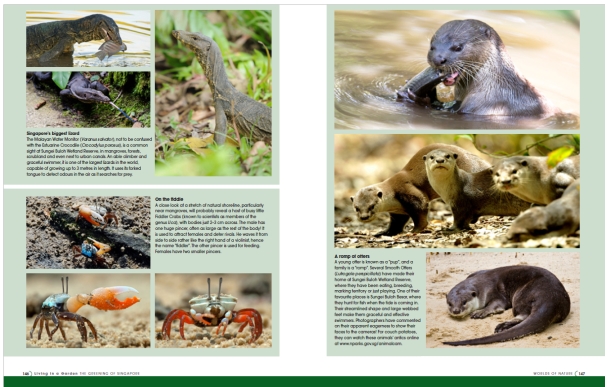 Readers will also get a glimpse of Singapore's fauna, both rare and the more commonly seen. Despite being heavily developed, Singapore is home to a variety of wildlife, some endemic, some named after the country and some that have come to be a part of our everyday life.
The book also shares how the government and the community, both individual and corporate, have come together to help continue the greening effort. The hope is that more people will come forward and contribute to the project, and help Singapore transform into a City in a Garden.
For more insights into how a highly urbanised city-state strived to develop into a country filled with rich biodiversity and an extensive network of greenery, grab a copy of Living in a Garden: The Greening of Singapore ($29.90) today from major bookstores and retail stores at Singapore Botanic Gardens – The Library Shop and Garden Shop. The e-version of the book can be purchased from Booktique.sg at $12.90.
The production of Living in a Garden: The Greening of Singapore was sponsored by Dairy Farm Singapore, EnGro Corporation, Far East Organization, Temasek Holdings, Tuas Power and Woh Hup Pte Ltd.
By Ng Li-San
To commemorate 50 years of greening Singapore, we invite you to join us in the activities and promotions we have prepared:
Playsets of Yesteryears
From now till December, you will be able to view a roving exhibition of past playground designs at the following locations:

Bishan-Ang Mo Kio Park (mid-August to mid-October)

Singapore Botanic Gardens (November to December)


Memories of our Garden City
Contribute your stories and memories of Singapore's parks and gardens. You can write your stories or memories on postcards available at major parks or via www.nparks.gov.sg/50years.

Commemorative NETS Flashpay card
You can purchase limited edition commemorative "Heritage Trees" NETS FlashPay cards from TransitLink ticket offices at $5 a card. While stocks last.

Special promotions
We have special promotions provided by partners, such as discounts. For more information, visit www.nparks.gov.sg/50years.

Commemorative Stamps with Seeds
Get your special set of four biodegradable Commemorative Stamps with seeds. Titled "Our City in a Garden", the beautifully illustrated stamps comprise 1st Local, S$0.50, S$0.80 and S$1.10. The 1st Local stamp is affixed with seeds of the Portulaca grandiflora (commonly known as moss-rose) for planting. The stamps can be purchased from all post offices and the Singapore Philatelic Museum.