Singapore Blooms!
In recent weeks, Singapore has been covered in a riot of colour from the many blooming flowers on shrubs and trees along our roadsides, parks and gardens.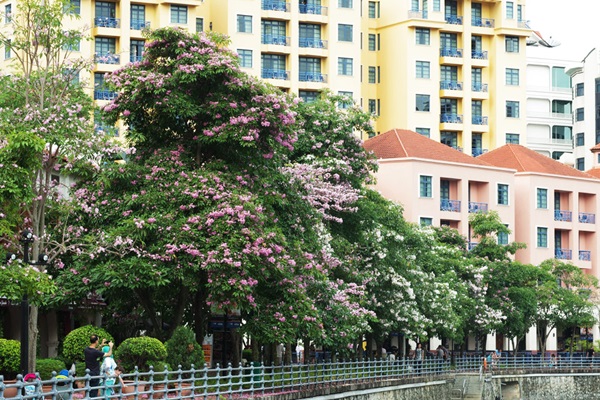 Trumpet trees Tabebuia rosea) with their sakura-like blooms of pink along the Singapore River in Robertson Quay complement the colourful architecture in the area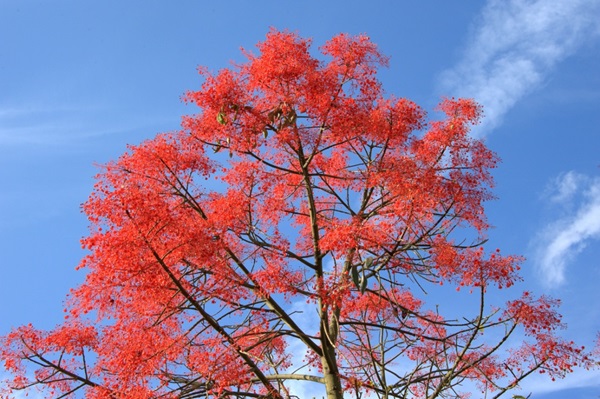 Along Jurong West Street 93, an Australian Flame Tree (Brachychiton acerifolius) lives up to its name. Like many of the plants that flowered in the same period, its blooms were very likely induced by the longest dry spell in Singapore's history and the rains that followed after. According to Oh Cheow Sheng, Director of Streetscape at NParks, some plants require "stimulation of light and temperature to produce flowers. Environmental conditions such as the recent rain and dry spell could have triggered the mass flowering."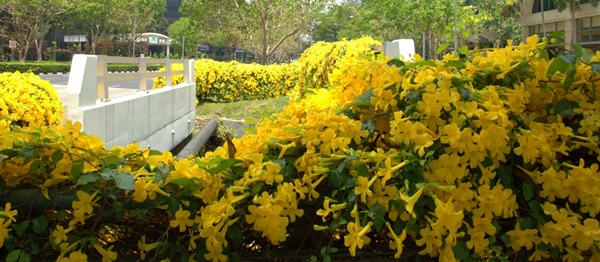 The duration of the flowering varies from plant to plant. For example, the flowering period of the bright-yellow Cat's Claw Ivy (Macfadyena unguis-cati), such as these lining Havelock Road, lasts about one to two weeks.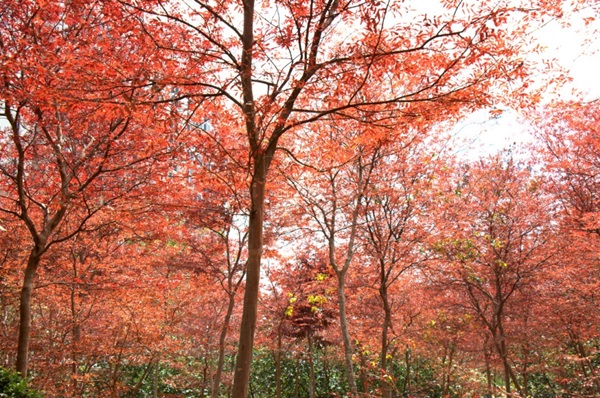 However, it's not just flowers that have been painting the streets in hues of reds and yellows. Spotted near Havelock Road were these Tropical Cape Mrytle (Lagerstroemiafloribunda Jack) with their coppery red young foliage.
Seems like autumn in Singapore, doesn't it? Even fruit trees have gotten into the act, like these Mango (Mangifera indica) trees along Boon Lay Way. If you stare hard enough, you might be able to spot the fruits in between the flowers!


So keep a look out for flowering plants as you travel along our roads or visit any park or garden.
If you spot beautiful blooms, like these of the Australian Chestnut (Castanospermum australe) tree along Dunearn Road, remember to take photos and share them on NParks Facebook or Instagram (@nparksbuzz using the hashtag #sgblooms).
You might just win a mystery prize.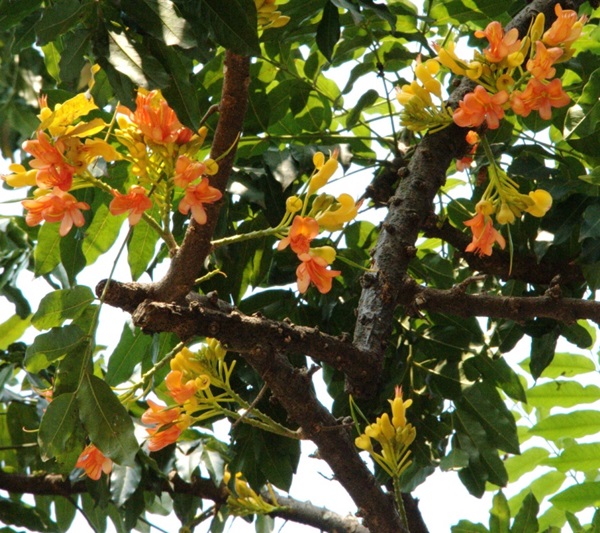 Text by Ng Li-San
Photos by Tee Swee Ping (except for the photo of Robertson Quay)