Naturally Pretty
From foliage to flowers, few people can deny the beauty of nature.

As an ode to nature, the Gardens Shop is stocked with a vast selection of personal accessories featuring pretty botanical prints from the Singapore Botanic Gardens' archives. Each nature-inspired collectable is a beautiful combination of art, fashion and function and will enhance every look.
Foldable Mirror with Swarovski Crystal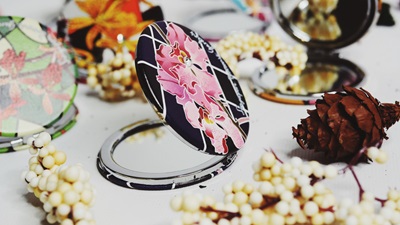 Compact and beautiful, this foldable mirror is almost like a little piece of art you can carry with you wherever you go. Adorned with Swarovski Crystals, each pocket-sized piece features a different orchid inspired by the National Orchid Garden, including the popular Vanda Miss Joaquim, Phalaenopsis and Oncidium. Available in a handy size and great for touch-ups on the go, this is an ideal gift for a busy loved one

And why not admire these beautiful orchids at the National Orchid Gardens located near Tyersall Gate in the Singapore Botanic Gardens? Home to over 1,000 Orchid species and 2,000 hybrids, each gorgeous bloom is a sight to behold.
Singapore Botanic Gardens Scarf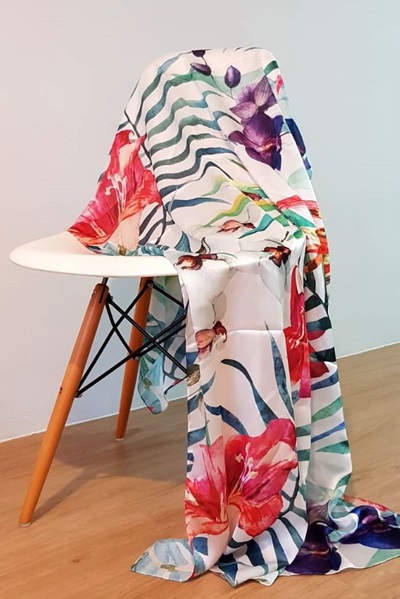 Scarves are not only cosy wearables to keep you warm but are also stylish and fashionable accessories that can elevate any outfit. These luxurious scarves are available in a wide variety of vivacious and pretty nature-inspired prints and colours.

Soak in more colours and patterns of nature at the 10-ha Learning Forest in the Singapore Botanic Gardens. Stroll along the boardwalks at the Keppel Discovery Wetlands to explore the wetland habitat before heading to the SPH Walk of Giants where you can view trees of a mid-forest level and peer up to the canopies of these trees.

Products are exclusively available at the Gardens Shop.

You may check these items out at The Gardens Shop in the Singapore Botanic Gardens or view these products on www.botanicgardensshop.sg.