Chic Garden Accents For Your Home
When you think of garden style home décor, what comes to mind? Never mind the neutral tones and green hues, wicker furniture and earthenware accents – just like every garden is unique, your home too can be garden-inspired without being conventionally so.
Try your hand at sprucing up your interiors with hints of exotic garden flavour, with these fresh ideas from The Garden Shop at the Singapore Botanic Gardens!
To serve your tea-time snacks with flair, arrange bite-size portions along the length of these elegant ceramic frangipani leaves ($19.90 – 22.90). These handcrafted mini platters are made by pressing an actual frangipani leaf into wet clay, then firing and glazing the imprinted clay shape. Each leaf is thus one-of-a-kind.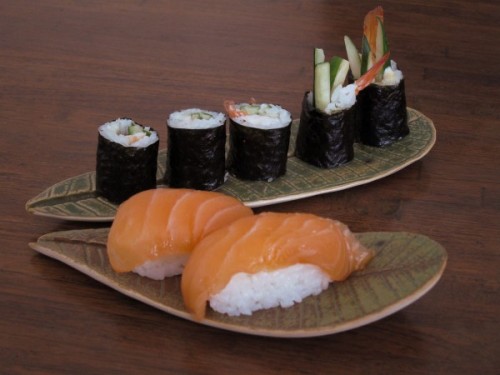 Set your table with fine porcelain side plates by Médard de Noblat ($240 for a set of six) and limited-edition Singapore Garden Festival 2010 teacups with a ginger flower motif ($10 each). Batik coasters ($15 for a set of six) provide a hint of Peranakan flavour, for the finishing touch of elegant Asian hospitality.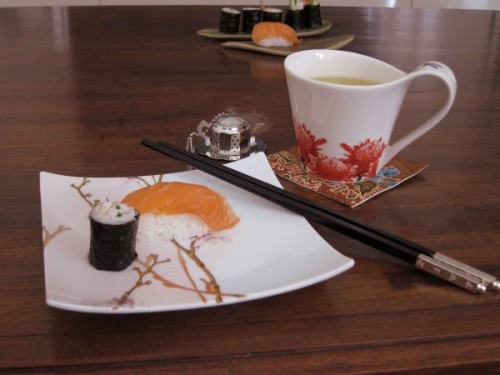 Your little ones will love these flowery, cuddly friends. No two batik teddy bears ($25 each) are alike, and the variation in their ethnic prints creates fascinating floral effects across each single bear.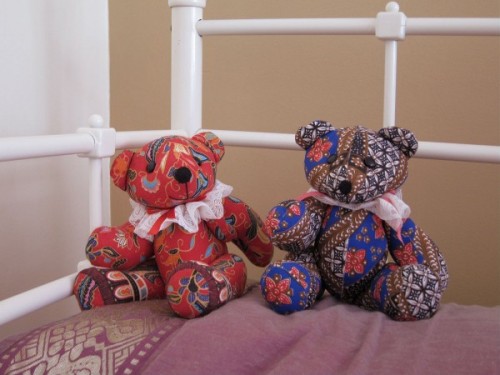 Bring to life the tale of Peter Rabbit nibbling his way through Mr MacGregor's garden with this adorable bunny plush toy ($15). Together with his friend, the garden imp ($15), this bunny plushie will provide hours of make-believe fun for your young friends.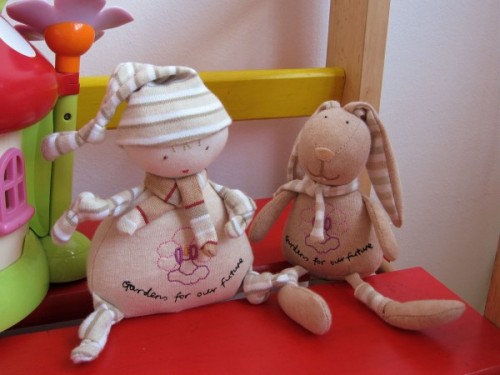 As an alternative to potted plants, try greening up your home with airplants (prices start from $7). As their name suggests, airplants live on little more than air and the occasional misting of water. They don't even need to be planted in soil!
They do, however, need to be kept out of direct sunlight. This porcelain frog ($42) will shield your airplant from damaging rays, while showing it off to its best advantage. Puppy not included, though.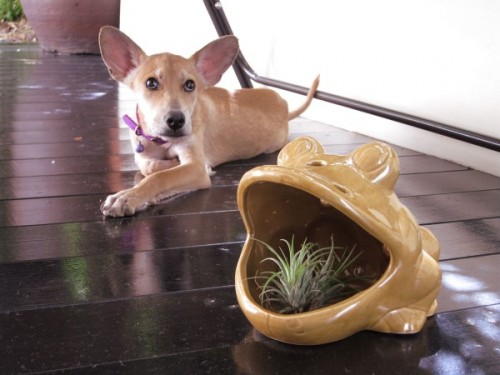 While you're busy decorating the inside of your home with gardening motifs, don't neglect the outside! The woodland nymphs of fairyland may be hard to find in our reality, but you can still represent them in your garden with these bobble-headed figurines. A delicate blue fairy ($68) stands guard over her matching planter pot, while her friend, a boy gardener in denim overalls ($98), holds his spade at the ready.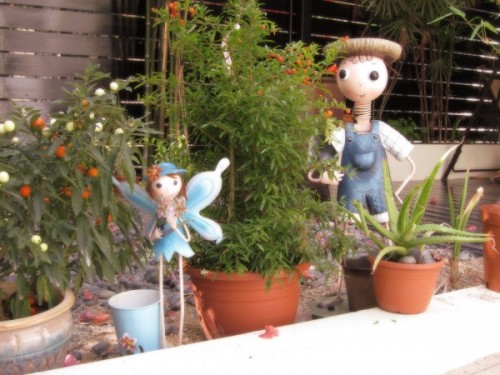 If you're already feeling inspired to bedeck your home in gardening accents, head down to The Garden Shop to check out these and other creative ideas! The Garden Shop is located at the Visitor Centre at the Singapore Botanic Gardens. Opening hours are 8.30am - 7.30pm daily, call 6471 7501 for enquiries.
For lots more gardening inspiration, visit the Singapore Garden Festival 2010 (15 to 22 July), and be dazzled with its wide array of gardening displays, events and activities! For more info, check out www.singaporegardenfestival.com . You can also take part in our contest for your chance to win free tickets to the Singapore Garden Festival!
By Germaine Ong