Incorporating Garden Living Into Your Urban Lifestyle
Life can be hectic and stressful. Bring nature into your dwelling to help you heal and restore from the pressures of urban living!
The Garden Shop has the perfect kick-starter kit for you to embark on your journey to enjoying a Garden Living lifestyle. Here is a good selection of products for you to enjoy nature in your home and office.
Of Blooms and Edibles
The Garden Shop offers a wide range of orchid plantlets specially cultivated in the Singapore Botanic Gardens. These range from Vanda Miss Joaquin to Phalaenopsis, and are great gifts to satisfy your love for nature and gardening. These orchid plantlets are easy to grow and aesthetically pleasing. Just transfer the plantlet into a pot with proper drainage and be sure to give it adequate light and warmth to help it grow and bloom.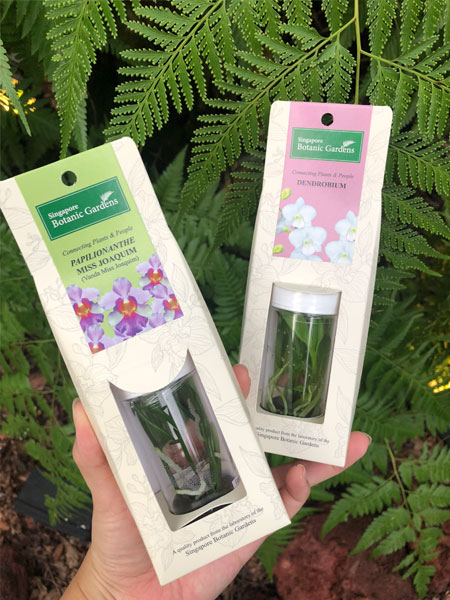 Pick up assorted orchid plantlets to green up your home or office.
You can also grow herbs and certain veggies in the comfort of your home. Try planting the seeds from durable cellulose bags that can also be used as pots. Cellulose fibres are environmentally-friendly materials that are not only durable but also biodegradable. So you can be a sustainable gardener that enjoys the fruits of your labour!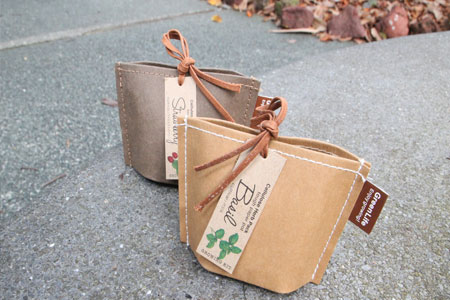 The cellulose herb pack is made from environmentally-friendly materials and can be used as a pot for your planting.
A Green Oasis at Home
Use indoor plants to enhance ordinary spaces at home or office into fantastic green retreats. Get inspiration for the gardening and botanical styling from our wide selection of books such as Plantopia and Plant Style: How to Greenify Your Space.
Get step-by-step tips on how to create plant habitats and "unlock" the benefits of specific plants through easy-to-follow natural recipes.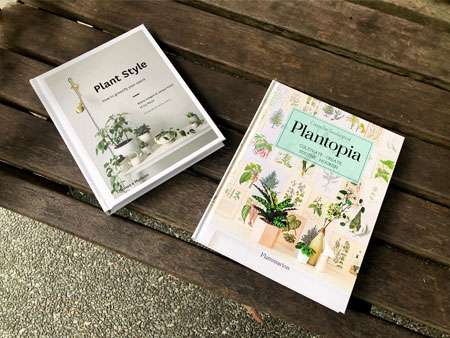 Books like Plantopia and Plant Style: How to Greenify Your Space offer great tips to green up any space.
A Touch of Garden In Your Home
Freshen up your home with nature-inspired scents. Reed Diffusers gently release scents that will help you relax and unwind after a long day at work.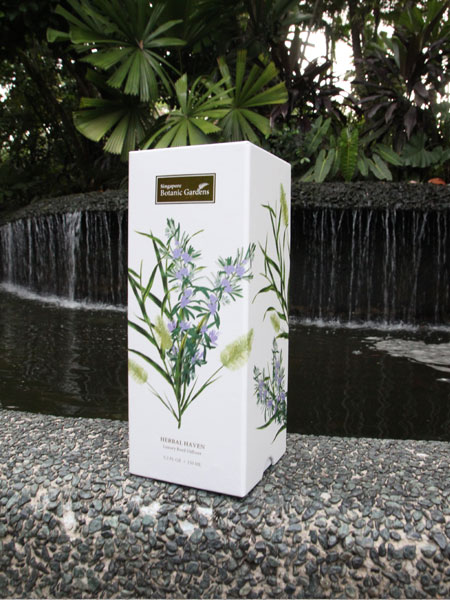 Look for Reed Diffusers that release nature-inspired scents.
You can also enjoy natural and fresh floral scents indoors, with the Singapore Botanic Gardens Room Mist Spray. Spray the air using a sweeping motion to infuse the pleasant scents into your room.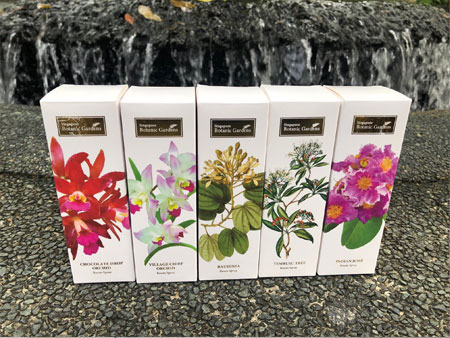 The Singapore Botanic Gardens Room Mist Spray comes in different natural floral scents.
Tea Time Companions
Enjoying a delicious cup of Orchid White Tea paired with a few pieces of crunchy Lychee Cookies while you muse about life and pen your thoughts in a journal with pretty Renanthera design. Made from the finest tea leaves, the Orchid White Tea is enhanced with orchid petals, creating a calming aroma suitable for any tea break.

Snack on Lychee Cookies while sipping on Orchid White Tea? Write your thoughts about this exotic combination in the Renanthera Journal that comes with a bookmark.
Of course if you want to truly immerse yourself in nature, visit the Singapore Botanic Gardens for a relaxing afternoon, and be sure to check out the Gardens Shop. You may also view these products online.