Taking A Leaf Out of These Books
Nature is set in abundance amongst us, and its beauty is ever evolving. Be it to take a step out to the nearby park, or to appreciate nature from within your home, there is always something you can discover and learn from the natural world.
Here is a recommended selection of books, produced recently by the National Parks Board, that provides you insight into the flora and fauna that we see around us in Singapore. So whether in the waters, up in the skies or in your own balcony gardens, take a leaf out of these books and equip yourself with ecological knowledge or pick up gardening tips by immersing yourself in nature in the New Year!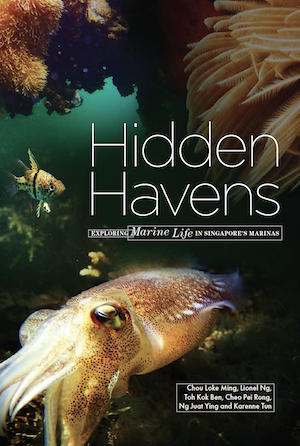 Hidden Havens
(By Chou Loke Ming, Lionel Ng, Toh Kok Ben, Cheo Pei Rong, Ng Juat Ying and Karenne Tun)
From the sea's surface to the sandy seabed, the waters of Singapore's marinas are hidden havens of biodiversity. Go on a journey to learn about the myriad of living things thriving in our marinas: from coral reefs, fishes, sea cucumbers, sea urchins, and so much more.
Get to know their names, appearances, behavioural traits and interesting trivia of the many different species. Beyond that, you can also relish in this collection of stunning underwater photographs, giving you a rare glimpse of the underwater world that few of us are aware of.
This book serves to highlight the resilience of nature and the ability for biodiversity to adapt and flourish even in highly modified habitats. It also reminds us about the importance of conservation as Singapore continues to develop.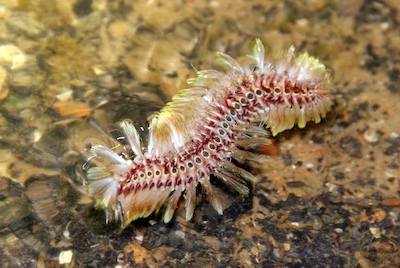 The Golden Fireworm (Chloeia flava), is a beautifully large polychaete that can grow up to 10 cm long and 2.5 cm wide, with mesmerising and elaborate patterns. Photo credit: Jonathan Tan


This book is available in e-book format, and can be downloaded for free from our Publications webpage.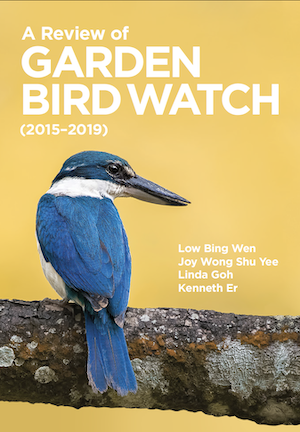 A Review of Garden Bird Watch (2015 – 2019)
(By Low Bing Wen, Joy Wong Shu Yee, Linda Goh and Kenneth Er)
Can you tell the difference between a Blue-tailed Bee-eater (Merops philippinus) and the Blue-throated Bee-eater (Merops viridis)? How about the Common Tailorbird (Orthotomus sutorius) and the Ashy Tailorbird (Orthotomus ruficeps)?

Featuring incredible photographs of the different birds we see all over Singapore, this book provides a comprehensive review of the characteristics, distribution, abundance, trends and conservation status of the birds.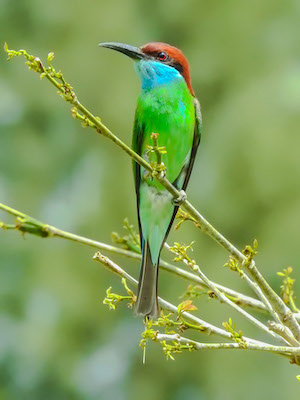 If you look closer, there is a distinct difference in the appearance of the Blue-tailed Bee-eater (Merops philippinus) and the Blue-throated Bee-eater (Merops viridis). Photo credit: Francis Yap and Nikki Chiang

Find out more about birds that you can see in our parks, nature reserves and maybe even from your own home's window in this five-year summary of the Garden Bird Watch initiative, a bird watching experience that is part of NParks' Community in Nature Biodiversity Watch series.

Its handy size and lightweight format make this a perfect companion guide whether you are a novice bird watcher or a seasoned professional.


This book is available in e-book format, and can be downloaded for free from our Publications webpage.
A Guide to the Bees of Singapore
(By Zestin W.W. Soh & John S. Ascher)
From tiny honey-producing stingless bees to larger wood-excavating carpenter bees, this informative guide that is a collaboration between the National Parks Board and the National University of Singapore reveals the remarkable diversity of bees found in various habitats across Singapore.

Highlighting comprehensive species information on the bees in Singapore, as well as beautiful illustrations and colourful photographs, this guide is all you need to learn about this important pollinator of our ecosystems. Discover the anatomy, ecology and behaviour, habitat and families of different bees so that the next time you spot one, you might be able to identify it!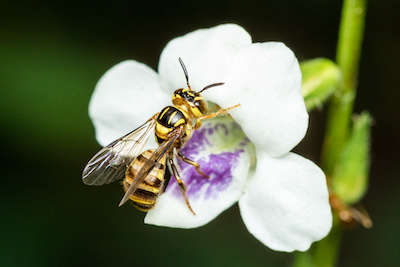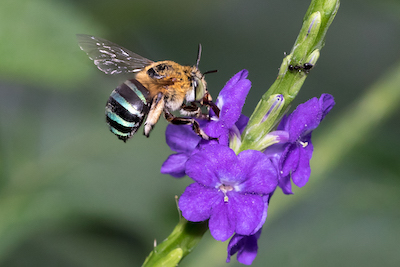 Be busy as a bee, such as this Ridley's Small Carpenter Bee (Ceratina ridleyi) and Sunda Blue-banded Digger (Amegilla andrewsi). Photo credit: Zestin Soh

This book is available at all major bookstores, and the Garden Shop at Singapore Botanic Gardens for $26 (inclusive of GST).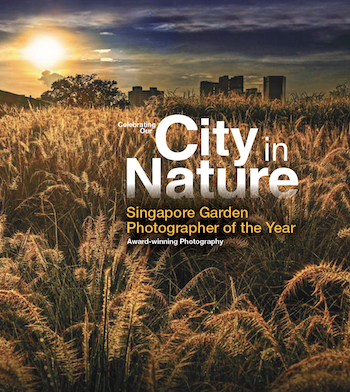 Celebrating Our City in Nature: Singapore Garden Photographer of the Year
As Singapore transforms into a City in Nature, we develop a greater appreciation of our natural heritage and biodiversity, and what better way to do that than through the new 'Celebrating Our City in Nature' book?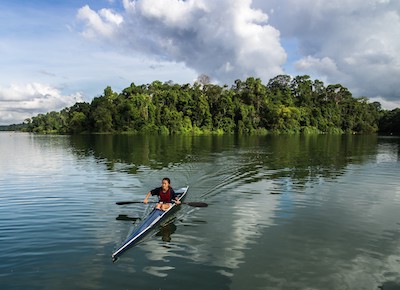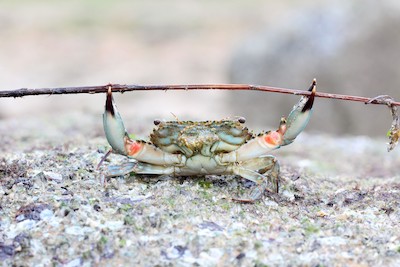 Enjoy photographs that depict living in our City in Nature where biodiversity thrives.
Photo credit: Phang Mong Whye and Goh Teck Leong


This is a compilation of the award-winning photo entries from the Singapore Garden Photographer of the Year 2017 and 2019 photo competitions. These photographs encapsulate the experiences of living in a City in Nature where pervasive greenery supports biodiversity, as well as the many ways that people are connected to, and benefit from, nature in Singapore.
This is NParks' second Singapore Garden Photographer of the Year book that highlights photo entries from the following themes: 'Gardens, Parks & Landscapes', 'People & Nature' and 'Our BiodiverCITY'.
This book is available at all major bookstores, and the Gardens Shop at Singapore Botanic Gardens for $32 (inclusive of GST).
Learning More
In the new school year, why not introduce the young to the wonders of nature? Besides books, you can also download teaching and learning resources for some stress-free and educational fun with your kids.

There are worksheets specially created for pre-school up to secondary school level children, for them to work on activities such as creating a pest potion or identifying characteristics of drought-resistant plants. Click here for more information.

If you are heading to our green spaces, do the right thing and be socially responsible. Maintain a safe distance from other park goers and keep to not more than eight persons in a group, with no intermixing between groups. Always wear a mask except when you are engaged in strenuous exercise or when consuming food, drink or medication.

Do check out the visitorship levels of our parks using our safe distancing portal before you head down and avoid the ones with high visitorship.

Visit NParksSG, our refreshed YouTube Channel that serves as a one-stop repository for close to 300 video resources. It also provides you a platform for existing and future digital outreach including DIY gardening and related crafts, virtual tours of our green spaces, and livestream events.
For more information about the flora and fauna found in Singapore, please visit NParks Flora and Fauna Web.
If you like what you read, follow us on Facebook, Instagram and Telegram to get the latest updates.

Text by Lynette Goh

About the writer
Lynette Goh is a final year media student at Singapore Polytechnic. As part of her school's professional internship programme, she chose to intern at NParks' Communications and Community Engagement department. In this time, she has written for NParks' social media platforms and e-newsletter as well as providing media support for events.

Please email wong_yeang_cherng@nparks.gov.sg for more information on our internship programme.