Total no. of Flora Species & Cultivars
Total no. of Fauna Species
Cratoxylum formosum (Jack) Dyer
Cratoxylum formosum (Pink Mempat) can grow up to 45 m tall in the wild but is much shorter in cultivation as an ornamental. This tree is native to Singapore and is preferred by the Archduke butterfly caterpillar as a food plant. You can easily spot this beauty when it is in full bloom, with a crown of light-pink flowers nestled among a flush of reddish foliage.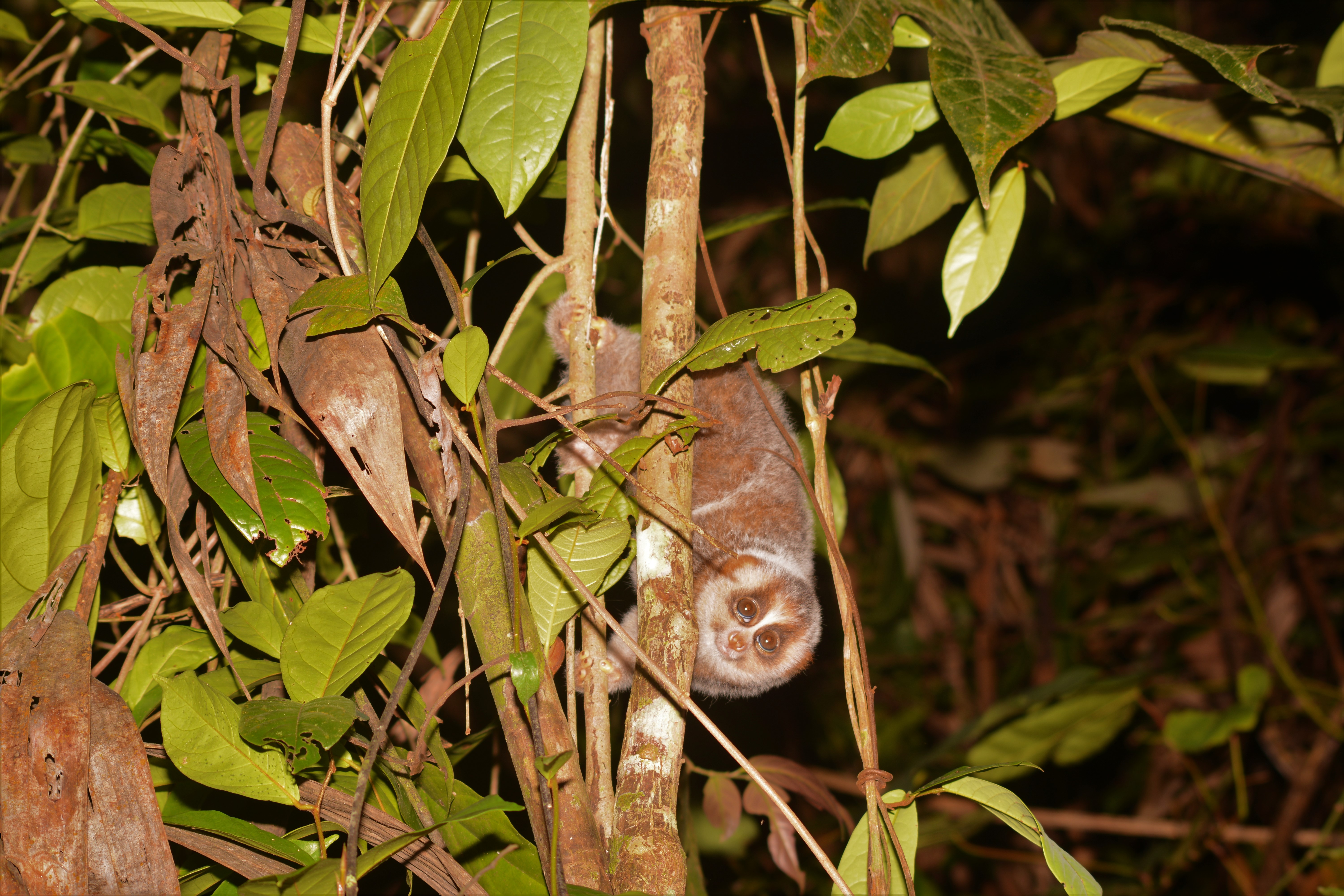 Nycticebus coucang (Boddaert, 1785)
The critically endangered Sunda Slow Loris is the only venomous primate in Singapore. It produces a yellow secretion from glands on the insides of its elbow, which combines with saliva to form venom. During the day, it sleeps on branches or in tree holes by tucking its head into its belly and rolling into a ball. Globally, the population size of Sunda Slow Loris is decreasing due to habitat loss and illegal pet trade.)
Video
Sunda Slow Loris
Video of wild Sunda Slow Loris in Singapore, captured on Night Vision Equipment.
Flora & Fauna News
View All
Japanese farmers may benefit from rising global temperatures
Rising global temperatures have extended the growing season in Southern Japan, making two rice crops possible through a farming technique known as rice rattooning. In this technique, the first crop is harvested, and the stubble allowed to grow back to form a second crop. Researchers found that after harvesting the first crop and cutting the plants at a high height for regrowth as a second crop resulted in 3-fold higher rice yield compared to traditional farming methods.
07 Sep, 2020
'Bee' thankful for the bumblebees
Climate changes results in the disruption of timing between the plants and their pollinators. Researchers from ETH Zurich discovered that bumblebees may help to overcome these challenges by biting leaves of the plants that have not flowered yet, to stimulate the new flower production when pollen is scarce. Click here to read more.
02 Jun, 2020
Ancient date palm seeds found and grown after 2,000 years
Seven date palms (Phoenix dactylifera) have been grown from among hundreds of seeds found in caves and in the ruins of an ancient palace built in the 1st century BC in the Judean desert near Jerusalem. The seeds were radiocarbon dated to be close to 2,000 years of age, making them the oldest seeds ever germinated. Click the title above to read more. The ancient seeds were prepared by soaking them in water, adding hormones that encourage germination and rooting, then planting them in soil in a quarantined area. Genetic analysis showed that several of them came from female date palms that were pollinated by male palms from different areas. This hints that the ancient Judean people cultivated the palms using sophisticated plant breeding techniques, producing the best tasting dates that are popular in the culture and religions of the Middle East and also symbolic of oasis agriculture.
25 May, 2020