Total no. of Flora Species & Cultivars
Total no. of Fauna Species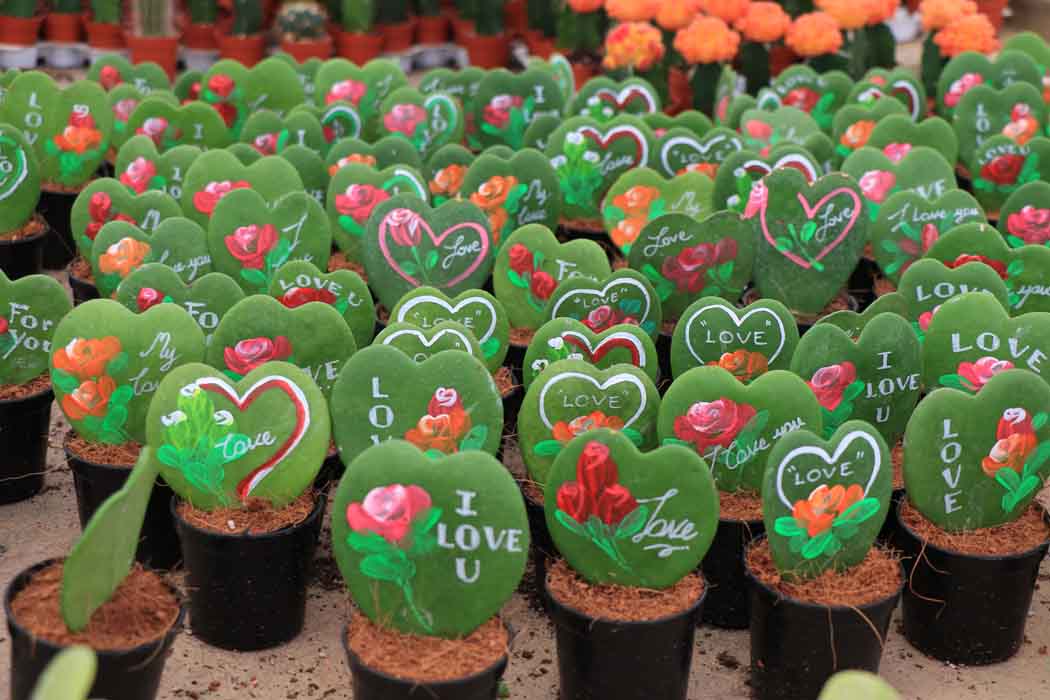 Hoya kerrii Craib
Sweetheart Hoya (Hoya kerrii) earned its name from its characteristic heart-shaped leaves. This evergreen climber is commonly sold commercially as a single leaf. However, if grown with its stem intact, this slow-growing Hoya can trail and climb across trellises displaying heavy long vines and thick leaves. Generally easy to care for, bunches of star-shaped flowers readily bloom when it receives several hours of bright indirect sunlight daily and it only requires minimal watering.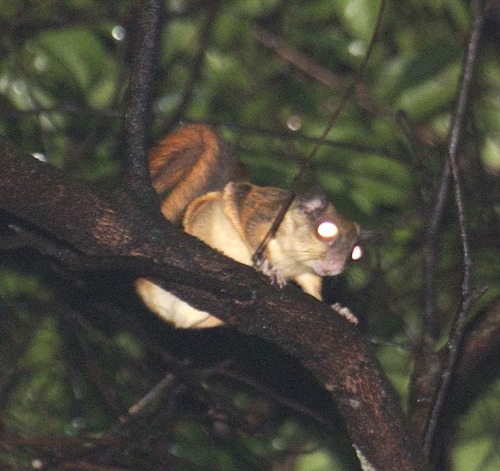 Iomys horsfieldii (Waterhouse, 1838)
The endangered Horsfield's Flying Squirrel is one of three species of flying squirrel recorded from Singapore. A nocturnal animal, it emerges from its tree hole to forage mainly on fruits during the night, returning to its tree hole to sleep in during the day. The squirrel glides amongst trees on its gliding membrane which stretches across its four limbs, and its tail which is flattened.)
Video
Sunda Pangolin
Video of wild Sunda Pangolin in Singapore, captured on Night Vision Equipment.
Flora & Fauna News
View All
A New Record for Singapore, Memecylon acuminatissimum
Singapore saw a new record through research done on herbarium material collected. Using five herbarium specimens collected from one or two trees from the Singapore Botanic Gardens and Chestnut Nature Park, it was determined that Memecylon acuminatissimum is an accepted species and not as previously thought, a synonym of M. oleifolium. This showed that vouchering living specimens is still vital for the recording of biodiversity in Singapore. This new record is also testament to the important conservation value of small patches of primary forests within urban environments, like Singapore.
01 Feb, 2023
Species ID of famous 'Changi Tree' demystified!
The species identity of the 'Changi Tree' has been shrouded in the mists of time until recently – using herbarium specimens collected from Changi in 1893, researchers from the Singapore Botanic Gardens determined that the famous 'Changi Tree' was likely Sindora echinocalyx. At 76 m tall, it stood out in the landscape and was featured in sea navigation maps as a landmark as early as the mid-nineteenth century. As the tree was located within military barracks, it was removed by the British army during World War II to safeguard against artillery attacks.
05 Jan, 2023
Newly discovered Hoya species of Borneo
Botanists from Singapore Botanic Gardens and Bogor Botanic Gardens jointly described nine new species and one subspecies of Hoya occurring in Borneo. This adds to a total of 85 Hoya species in Borneo. Among the newly minted species, five are endemic to Kalimantan, which is the least explored part of Borneo. Though the discoveries were based on limited plant collections, the researchers are confident that these species are not part of any species complexes, therefore, they are less likely to be synonymised in the future.
15 Dec, 2022