Rukam Masam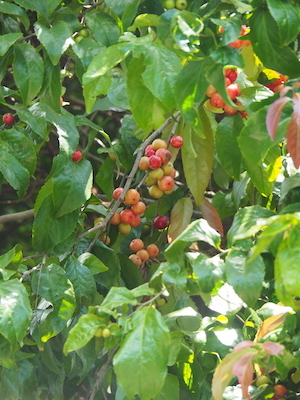 Photo credit: Jessica Teo

Did you know that the shiny, cherry-like fruit of Rukam Masam (Flacourtia inermis) can be made into jams? The tree produces plenty of round berries that are initially green and turn deep scarlet when ripe. Measuring about 2 to 2.5 cm in diameter, each fruit contains four to 14 small stony seeds.
The fruit of the Rukam Masam is usually not eaten raw because of its sharp, sour taste. When processed with sugar, it is transformed into delicious jams, chutneys, syrups, and even pies! You can spot this species along streets, parks or gardens adorned with young red leaves and sometimes laden with red fruit.

Learn more about this plant here.