Course Registration
For course registration using SkillsFuture credit:
Register for course online here, using your Singpass to login. However,

DO NOT

proceed with payment online.

S

ubmit your SkillsFuture claims for each individual module via

www.skillsfuture.sg

, sixty (60) days before commencement date of each CUGE course or programme. Do refer here for more information on the step-by-step guide on submission of claims. For issues relating to SkillsFuture portal, please contact SkillsFuture Singapore at 6785 5785.
Refer here for Frequently Asked Questions on SkillsFuture.credit.
For course registration NOT utilising Skillsfuture credit:
Guide to Online CUGE Course Registration
Click here for instructions on how to register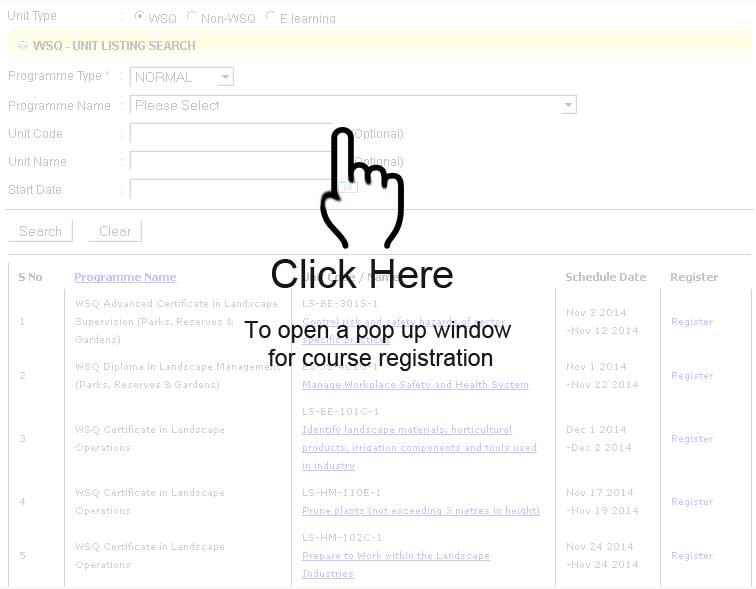 For assistance with course registration, you may contact ask_cuge@nparks.gov.sg.
To receive notifications on upcoming courses, subscribe to the mailing list below: