Giants Alive At The Southern Ridges!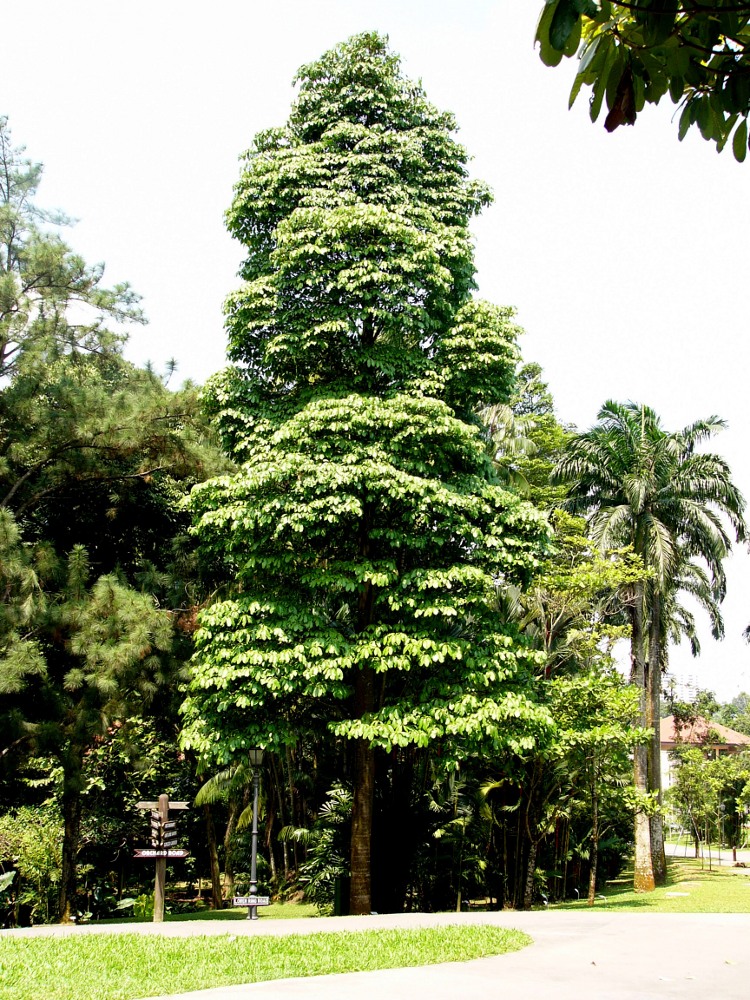 One of the giant trees, the Jelutong (Dyera costulata), at its full height in the Singapore Botanic Gardens. See how it towers over the surrounding trees?
A long time ago, giants stood tall among us.
And no, this is not a fairy tale.
Before great swathes of our natural forests gave way to concrete jungles, giant trees could be found throughout our landscape. Though many of these native trees made way for urbanisation, they have now returned in a special collection called the Sembcorp Forest of Giants. This arboretum was named in appreciation of a sponsorship of S$1 million from Sembcorp Industries to the Garden City Fund.
More than 600 giant trees make up this forest, which is located at Telok Blangah Hill Park. When they reach their full height, they will emerge majestically from the forest canopy, and will even be visible from elsewhere along the Southern Ridges - even from the Henderson Waves!
How tall are these giants? Some of the 55 species selected for the collection can attain heights of over 80m in the wild. These include the Tualang (Koompassia excelsa), Kempas (Koompassia malaccensis), Jelutong (Dyera costulata) and Kapur Paji (Dryobalanops lanceolata).
To commemorate the launch of the Sembcorp Forest of Giants on 21 April, a time capsule containing mementoes of the project was sealed. It will remain buried in the forest for the next 50 years, until the trees are fully grown. And only then will the time capsule be opened, to celebrate the growth of these trees into great, majestic giants.
Right now, these giants are still rather young – and not that tall yet. The trees in the Sembcorp Forest of Giants will take around half a century to mature and reach their full heights.
Meanwhile, while you're waiting for the year 2060 to roll around, you can still enjoy the many other colourful and striking trees in this arboretum when you visit the Southern Ridges. Curious about the giants of the forest? Here are some interesting facts:
The Jelutong (Dyera costulata) is responsible for some sticky situations – its latex was previously used in manufacturing chewing gum.
The botanical name of Kapur Paji (Dryobalanops lanceolata) comes from the Latin word lanceolatus. It means "like the head of a spear", and refers to the shape of the tree's leaves.
The tallest recorded Tualang (Koompassia excelsa) reached a height of 88m. This tree also provides nesting sites for wild honey bees.
By Germaine Ong

At the launch of the Sembcorp Forest of Giants, Minister Mah Bow Tan sealed the time capsule containing a list of people involved in the project, the planting plan, artist impressions, digital photographs, and news articles.