Make A Tic-Tac-Toe Vertical Garden
Many Singaporeans live in high-rise apartments, which pose space constraints for home gardeners. If this describes your living arrangement perfectly, how about trying your hand at vertical gardening instead?
Vertical gardens present an attractive and space-saving way to grow a garden, and plants grown vertically take up very little horizontal space. Besides their space-saving benefits, vertical gardens can also be used to decorate a plain wall in a balcony, patio or corridor of a high-rise home.
You can try putting together a vertical garden that is interactive, and adds more fun to gardening. Follow our step-by-step guide on making a tic-tac-toe vertical garden. Each family member can 'adopt' one or more plants in the tic-tac-toe structure, and compete for the most thriving plant in the garden!
Even the construction process can be a fun family affair. While the grown-ups in the family can do the heavy-duty work of cutting bamboo poles and drilling holes, the kids can get creative and help paint and decorate the vertical garden frame.
Materials needed:
9 hanging pots

9 pieces of 36 mm thick bamboo poles

3 pieces of 12 mm thick bamboo poles

Waterproof spray paint of your desired colour

Cable ties or wires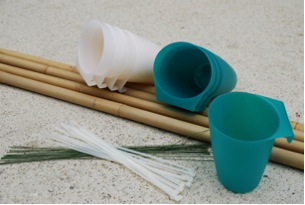 Step 1: Measure Up
Saw the 36 mm bamboo poles to a length of between 100 to 150cm. The ideal maximum height would be that of your shortest family member with his/her hand stretched out.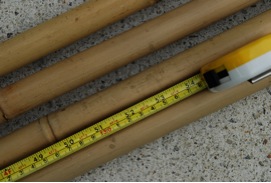 Step 2: Construct The Playing Field
Arrange the poles in a 4 x 4 grid so that there are nine squares in the middle. A mixture of long and short poles will help to make the structure appear less 'square'. Be creative!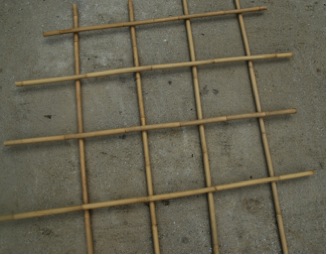 Step 3: Put It All Together
Using the cable ties or wires, lash the poles together as shown. Ensure that the ends of the cable ties are all on the back side of the structure. Do this at each junction between poles to ensure the structure is rigid. Remember not to leave sharp edges when cutting the cable ties!
Step 4: Add A Splash Of Colour
Spray the poles with paint of desired colour. You can also apply paint before Step 3, but do be careful not to scratch the paint while using the cable ties!
Add the 12 mm poles to the rear of the vertical poles, and attach them with cable ties as described in Step 3. Pots will be hung onto these thinner poles, so ensure that they are strong enough to hold the weight of a hanging pot and plant.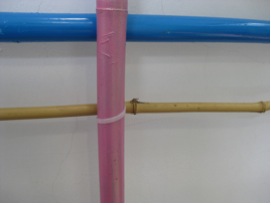 Step 5: Set It Up
You're almost done! Mount the structure securely on a wall using screws, and display your potted plants in hanging pots. We have used IKEA's BYGEL containers, which come in five different colours. These containers also have holes at the base, which allow excess water to drain whenever you water your plants.
Remember to mount this innovative vertical garden at a suitable height, so that the younger members of your family can reach their pots easily.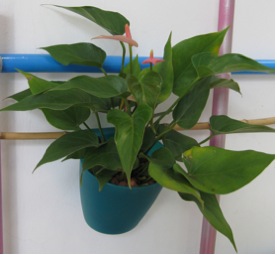 By Benjamin Ang & Wilson Wong