Celebrate Nature at the Gardens Shop this Holiday Season
We are getting closer to that time of the year where we eagerly anticipate intimate gatherings with our families, dinner parties with friends and receive cherished gifts from loved ones to celebrate the joy of the year-end holidays.
Here is a list of gift ideas at the Gardens Shop that will help take away some of your holiday-shopping stress and bring joy and cheer to your family and friends.
Satisfy That Craving for Sweet Treats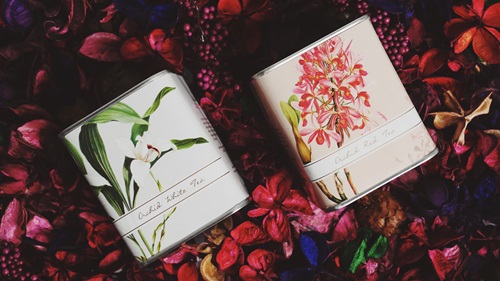 Signature Orchid Teas
A thoughtful gift for any occasion, this set of delicate and sophisticated teas is blended using the finest tea leaves and orchid petals and infused with the luscious flavours of blueberry and cream. Choose from three different blends: the Orchid Red Tea, Orchid White Tea and Orchid Gold Tea. A truly Singaporean gift, these teas are unlike any you will receive this festive period.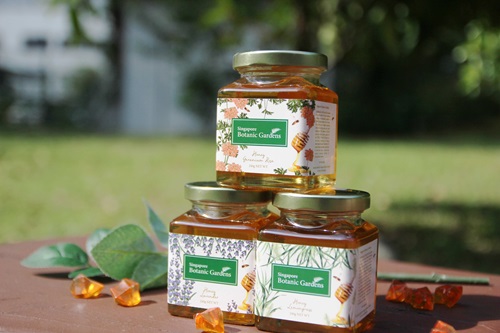 Flavoured Honey
Sweeten this festive season with the Gardens Shop's range of delectable honey. Infused with Geranium Rose, Lavender and Lemongrass, this trio of aromatic golden honey bursts with flavour and is a treat not to be missed.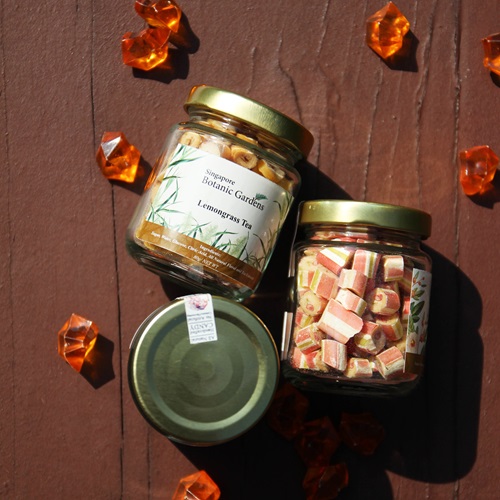 Candies
Share the love this season with these irresistible candies. You will be spoilt for choice with our wide range of unique flavours, from Lemongrass Tea and Kyoto Sakura to Geranium Rose and Citrus. Without a doubt, these candies make for an indulgent treat for all who possess a sweet tooth.
Add a Touch of Nature to Your Home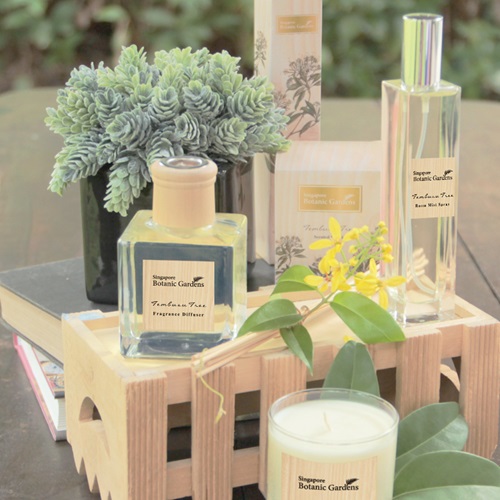 Home Fragrances and Scents
Freshen up your home and living space with these natural scents, available at the Gardens Shop. Our wide selection includes candles and room mists inspired by the beloved Tembusu trees of Singapore and reed diffusers with scents like Herbal Haven and Orchid Melody. These fragrances are sure to help you unwind and relax at the end of a long day and make perfect gifts for family and friends.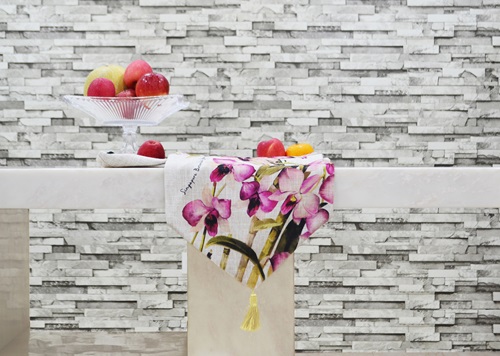 Home Décor and Accessories
Spruce up your home with these beautiful floral home accessories. From exquisite table runners and floral cushion covers to colourful batik-print kitchen linens, the Gardens Shop has just what you need to add a splash of colour to your home.
Spruce Up Your Wardrobe With These Nature-inspired Pieces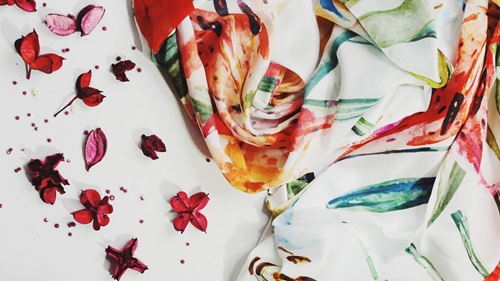 Floral Scarves
Here is something for the fashionista who loves bold hues. This extensive range of botanical print scarves features a tasteful and understated print of leaves, flowers, berries and buds from the Singapore Botanic Gardens. It is an ideal gift for any nature lover.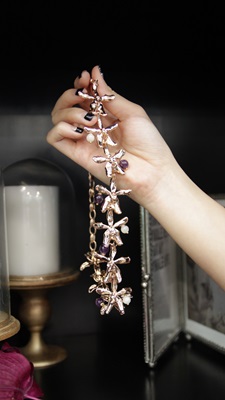 Real Orchid Plated in Precious Metals
Everyone loves receiving flowers on special occasions, but don't you wish these beautiful blooms would last forever? Home grown jeweller RISIS has perfected this technique over the years, preserving real orchids and plating them in gold, palladium and rose gold, before crafting them into beautiful jewellery pieces. Gift your loved ones with a flower that will last forever.