New Year's Reading Resolutions with the Gardens Shop!
It's that time of the year where we say goodbye to the old and embrace the new. Amidst the music, food and celebrations shared with your loved ones during this festive season, many of us also try our best to take the time to pen down resolutions for the coming year. Making time for books has always been something at the top of our list, and this year, we hope to share our love for reading with everyone.
Books on Nature and the Outdoors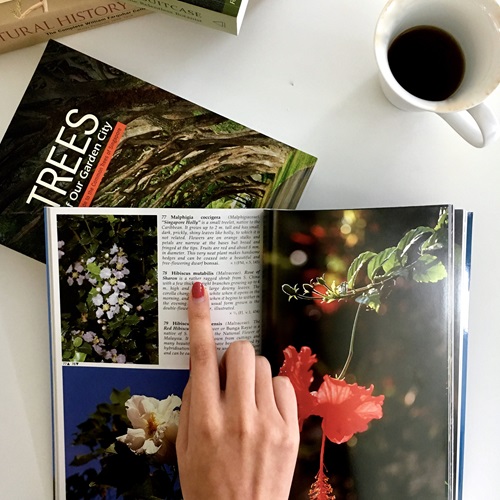 Immerse yourself in the world of nature and its infinite beauty with books from the Gardens Shop. Titles include "Plants and Flowers of Singapore" and "Trees of Our Garden City". With their colourful pictures and rich information, these books are set to keep you busy for hours.
Books for Adults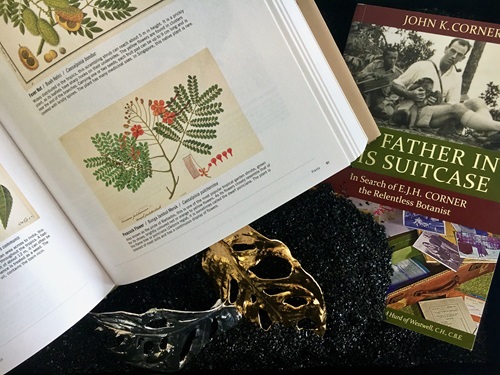 For our adult readers, we also carry titles such as "My Father in His Suitcase", which tells the story of one of the most colourful and productive biologists of the 20th century, John (Kay) Corner, and how a suitcase filled with his childhood memorabilia led him to search for his estranged father. Also keep a look out for "Natural History Drawings", which contains wonderful illustrations of natural history in the Malay Peninsula. These are some of the many books from our wide array of reading materials available for you to enjoy.
Books for Children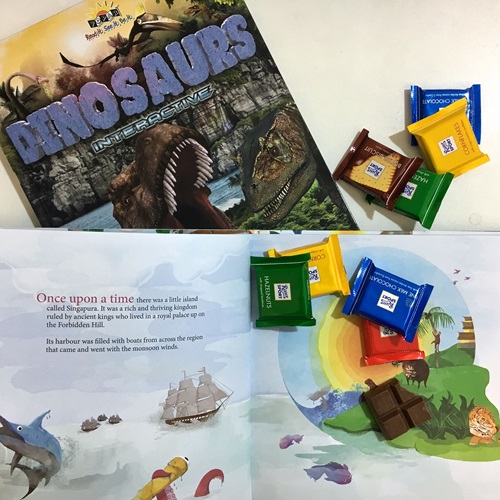 The little ones will not feel left out with the wide array of exciting and colourful children's books at the Gardens Shop. Pick up "Dinosaur Interactive" and see the world of dinosaurs being brought to life through 32 pages of stunning animations, thought provoking games, educational read-alongs and much more. Also check out "The Little Singapore Book", which introduces young readers aged five to ten to our Singapore story through a vibrant narrative and vivid illustrations. These are perfect for little avid bookworms, or for parents trying to instil a love for reading in their children.
The Book Bank – Gardens Shop at Tanglin Gate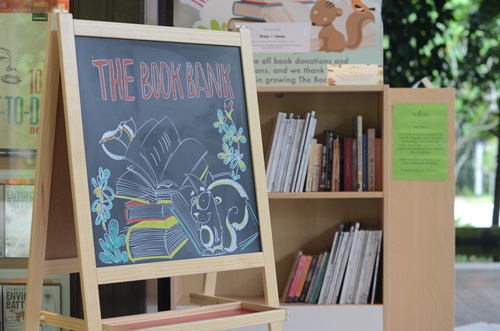 You will be happy to note that we also have free books which you can choose from. Shelves stocked with books are located at The Book Bank just outside the Gardens Shop and visitors are encouraged to pick up a book or donate one in exchange for another.
GIFTS AND COLLECTIBLES
While you are browsing through our array of books, remember to check out the other gifts and collectibles at the Gardens Shop as well.
Orchid Print Scarves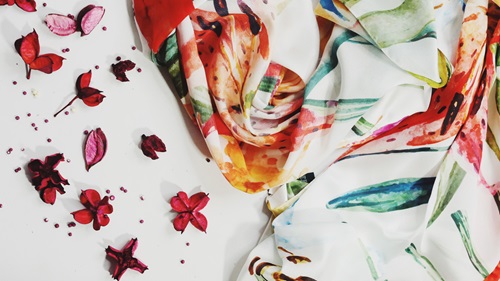 Show your Singapore pride with style when wearing these beautiful and vibrant Vanda Miss Joaquim scarves. Choose from a wide variety of other orchid prints as well, from the Phalaenopsis and Cattleya to the Renanthera and Vandaceous.
Compact Mirror
Make sure your hair is in place and your make up is always on point with these gorgeous compact mirrors from the Gardens Shop. With over eight different designs to choose from, stay stylish and ever-ready with this handy compact mirror.
Orchid Red and White Teas
Start your day with a perfect cup of tea every morning to invigorate and awaken your senses. The Orchid Red Tea does just that, while the delicate Orchid White Tea is an excellent blend for winding down after a long day. A thoughtful gift for any occasion, these delicate and sophisticated teas are blended with the finest tea leaves and orchid petals and are infused with the luscious flavours of blueberry and cream.
Whether you are looking for a meaningful gift for loved ones or a special keepsake as a memento of your time spent at the Singapore Botanic Gardens, start your year right with these unique gifts and collectibles from the Gardens Shop.