What is CITES?
Remember the whopping 25.6 tonnes of pangolin scales that were seized by Singapore authorities in April 2019? Around 38,000 pangolins were killed to make up these shipments. And in July, there was also a record haul of 8.8 tonnes of ivory seized, estimated to have come from nearly 300 African elephants.

In addition to being heartbreaking from a conservation viewpoint, this is also a crime. International trade in pangolins and elephant ivory is prohibited under the Convention on International Trade in Endangered Species of Wild Flora and Fauna, also known as CITES, which Singapore has been a Party of since 1986.

What is CITES?
CITES is an international agreement between 183 Parties, to protect endangered wildlife species from extinction by trade. Parties are legally bound by this agreement to implement domestic legislation(s) that ensure CITES is carried out on a national level.
In Singapore, this legislation is called the Endangered Species (Import and Export) Act, and NParks is the national authority that enforces and implements CITES regulations. But what impact does CITES have on you? How can CITES affect you when travelling abroad? And what can you do to help stop illegal wildlife trafficking?

CITES Checklist
When we think about wildlife trafficking, well-known examples that come to mind are large creatures like bears, whales and elephants. In reality, CITES protects a staggering 5,800 species of animals and 30,000 species of plants against over-exploitation through international trade, from large species like tigers and walruses to smaller ones such as hard corals and selected pitcher plants.
CITES classifies endangered species into three categories: Appendix I, II and III. Generally, species in Appendix I face a high risk of extinction if their trade is not severely restricted. Examples of species include elephants, rhinoceroses and marine turtles. Commercial trade is prohibited but allowable on a case-by-case basis such as for research or zoological purposes.

The species listed in Appendix II, such as crocodiles, seahorses and hard corals, may be threatened by extinction if their trade is not regulated. International trade in Appendix II CITES species is permitted with CITES permits whenever they enter or leave the country. As for Appendix III species, these are protected in some countries, and documentation is required from the exporting/ re-exporting country for their import. Such species include mongooses, walruses and foxes.

If you are considering importing an animal or plant into Singapore, it will be worthwhile to take a look at these lists. For any CITES-listed species, a CITES permit issued by NParks is required to import, export or re-export the species, its parts and derivatives. Conditions may vary slightly for each category. Remember, CITES regulates not just the live animal or plant, but its parts and products as well.

Impact of Wildlife Trafficking
CITES is more important than we may think, given that wildlife trafficking is the world's fourth largest illegal trade, only after drugs, human and counterfeit trafficking.
While many of us now enjoy improved connectivity, travelling easily between places, this also means traffickers are able to move wildlife undetected across borders particularly in the absence of vigilant communities and relevant authorities.
These are some of the most highly-trafficked endangered species in the world:
1. Pangolins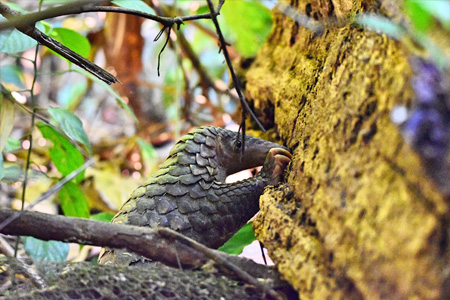 Pangolins are the most trafficked mammals in the world. They are poached for their scales, which are believed to have medicinal properties and used in Asian medicine. However, studies show that pangolin scales are made of the same material as our fingernails and hair, known as keratin, which holds no actual medicinal value!

There are eight pangolin species in the world, four in Asia and four in Africa, all of which are hunted for their scales.

2. Rhinoceros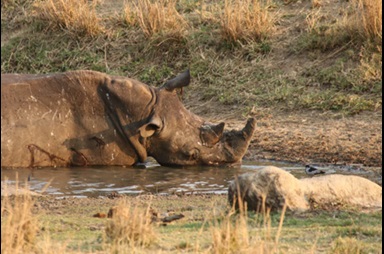 Photo credit: Jonathan Tan

Based on a report released by the United Nations Office on Drugs and Crime in 2016, there are less than 28,000 rhinos of any species left in Africa and Asia. While there were an estimated 100,000 black rhinos in Africa in the 1960s, there are now less than 5,000 left as a result of heavy poaching.

While rhino horn has been traditionally used in medicine in Asia, in recent years, there has been a rise in demand for rhino horn jewellery and decorative items. Fueled by such demands, rhino horn can cost tens of thousands of dollars per kilogram.

3. African Elephants


Photo credit: Jonathan Tan

Increasing demand for ivory in Asia, especially in China where it is carved into ornaments and jewellery, has driven a surge in demand. This in turn, has led to the steep decline in elephant populations.

Singapore has announced a ban on the domestic trade in elephant ivory that will come into effect on 1 September 2021. With this ban, the sale of elephant ivory and ivory products, and public display of elephant ivory and ivory products for the purpose of sale, will be prohibited in Singapore. Learn more about this here.

4. Wild Orchids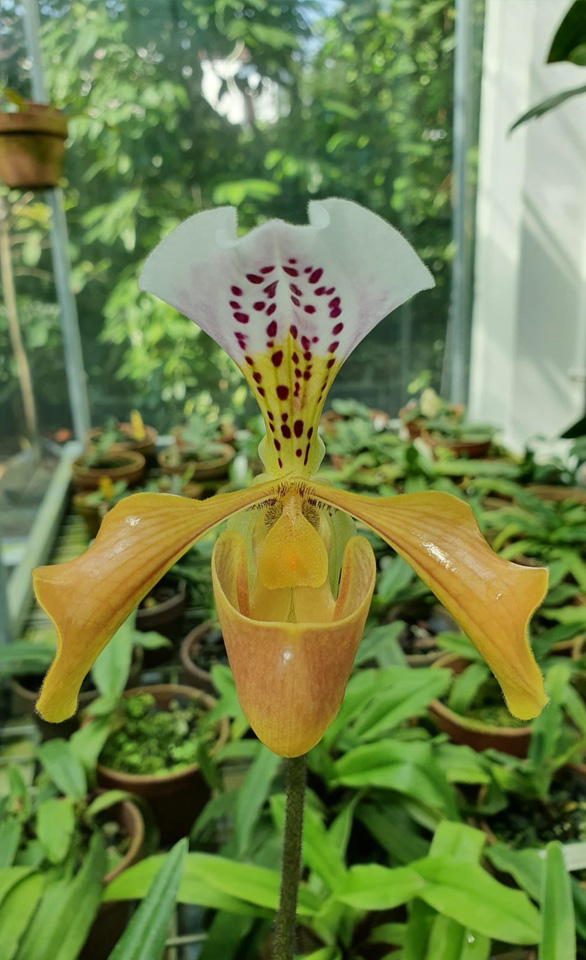 The Excluded Lady Slipper Orchid (Paphiopedilum exul) is a critically endangered plant found only in a 4 km sq limestone forest area in Thailand. Despite being a protected species in Thailand, these rare blooms are sometimes found for sale in Thai markets. Wild slipper orchids are prohibited from commercial trade.
Plants have remained invisible in the illegal wildlife trade for years, but they are in fact just as endangered as animal species. Despite restrictions on the international orchid trade by CITES, a thriving black market for wild orchids exists all over Southeast Asia.
The illegal orchid trade is fueled by orchid enthusiasts in search of rare orchids, which can sell for thousands of dollars each. Orchids obtained from the wild are prohibited by CITES for a reason; orchids generally exist in narrow geographic areas and live in fragile ecosystems, making them highly vulnerable to habitat degradation and over-collection.

How to Help
You will need to get CITES permits to import or export endangered species, regardless of whether they are live, dead, parts, or are products or derivatives. Wildlife parts and products include ivory, skin, horn, bone, shell, scales, teeth, eggs, gall bladders, wood chips, roots, bulbs and seedlings. These may be present as part of medicine, wildlife souvenirs and hunting trophies.
If you are overseas and are thinking of purchasing a plant, animal, or any of its parts that could be present in certain exotic tourist souvenirs, check first where it was sourced from. You may need to obtain a CITES permit from the relevant country if you intend to bring such items back home.
Many animal parts are poached for to be used in Traditional Chinese Medicine (TCM), so using substitutes or alternative remedies will help reduce demand for such parts.
Members of the public play a vital role in putting a stop to the illegal wildlife trade by being extra eyes and ears to help spot any occurrences of illegal trade, and ownership of endangered or wild species and its parts. You can do so via our online feedback form or call 1800-471-7300. Information shared will be kept confidential.
Learn more about CITES here.
If you would like to contribute to conservation efforts in Singapore, be a volunteer with us! We offer a wide range of volunteer programmes for nature enthusiasts, with the bulk of our conservation activities focused in Central Nature Reserve, Pulau Ubin and Sungei Buloh Wetland Reserve.

Text by Tammy Lee

About the writer
Tammy Lee is a Third Year English Language major from the National University of Singapore (NUS). As part of her school's Arts and Social Sciences internship programme, she worked with NParks' Communications and Community Engagement department for three months. During her time with NParks, she contributed articles for My Green Space, created content for its social media platforms and participated in events like Ubin Day 2019 and Singapore Botanic Gardens Heritage Festival.
Please email wong_yeang_cherng@nparks.gov.sg for more information on our internship programme.