Contest July 2022
In this issue, we are giving away three Singapore Botanic Gardens' "Learning Forest Motif" Cutlery-on-the-go sets.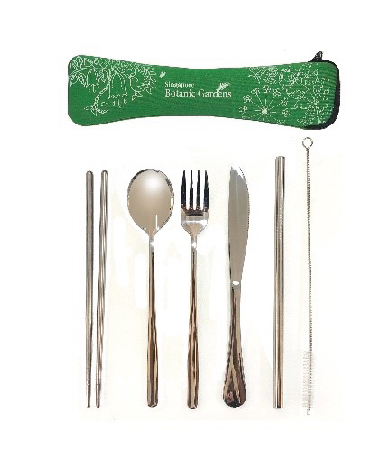 Bring this handy cutlery set wherever you go, whenever you need to eat – for the office, a camping trip or a picnic. Spoon, fork, knife or chopsticks – take your pick! Enjoy your drinks with the metal straw that comes with a handy cleaning brush. Made of stainless steel yet lightweight, this cutlery set is encased in a pouch that features motifs inspired by the Learning Forest in the Singapore Botanic Gardens.

Simply answer the questions below and you could be a lucky winner!

In the article, "In Beak Condition" we explored three common problems that bird-owners face when caring for their bird's beak health!

According to the article,
• What is a bird's beak made of?
• A common beak problem is crooked beak when one side of the beak grows more quickly than the other. What is another name for this beak problem?
Contest closes on 22 July 2022. Provide your answers to this link, together with your name, e-mail address, mailing address and contact number.