Pampering Gifts Inspired by Nature
Need some time away from work and our humid weather?

Unwind and relax with products infused with natural elements and botanical ingredients inspired by the Singapore Botanic Gardens' archives. Create your own sanctuary at home with the Gardens Shop's range of spa and aromatherapy items.
Reed Diffuser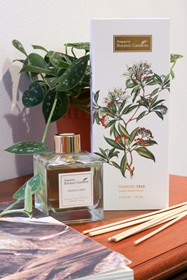 This is an ideal gift to help you de-stress after a long week at work. Slow down, tune out the troubles of the world and relax at home with the soothing floral fragrance with woody undertones from the Tembusu reed diffuser.

Heritage is alive and amongst us! The iconic Tembusu tree (Cyrtophyllum fragrans), featured on the back of the Singapore five-dollar note, can be found in the Singapore Botanic Gardens near to Swan Lake. Believed to be around 170 years old, this Heritage Tree is more than 23 m tall and is easily recognisable by its signature lower branch.

Swan Lake is another famous attraction in the Gardens. Formerly known as the Main Lake or the First Lake, it was constructed in 1866, shortly after the Gardens was formed. Did you know that it is considered to be the oldest ornamental water feature in Singapore?
Room Mist Spray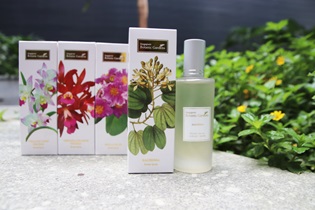 Enjoy the scents of summer in the comfort of your home with these aromatherapeutic room mist sprays. Inspired by nature, these scents are available in Bauhinia, Chocolate Drop, Indian Rose and Village Chief, and can transport you to an oasis of calm.

Feeling curious about other uses of plants, particularly in relation to the traditional culture of the Malay Archipelago, Indochina and South Asia? Located near Eco Lake, the Ethnobotany Garden comprises a Centre for Ethnobotany and an outdoor garden with four zones – Living, Craft and Construction, Symbolism and Medicinal. Visitors can learn about the various plants in each zone, and how they are used traditionally by indigenous communities of this region.
Products are exclusively available at the Gardens Shop.
You may shop online from the comfort of your home by checking out these products and more at www.botanicgardensshop.sg.