2nd Water Sensitive Urban Landscape Seminar - An Excellent Platform for Knowledge Advancement and Networking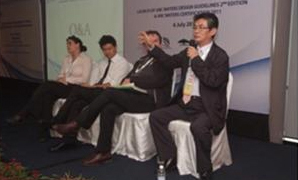 6 July 2011

On 6 July 2011, CUGE, in partnership with PUB and Garden City Fund, organised the 2nd Water Sensitive Urban Landscape Seminar at Suntec Convention Centre as a co-located event at Singapore International Water Week (SIWW). The event was graced by SMOS (MEWR) Grace Fu.
The seminar was organised with the objective to promote and advance knowledge on water sensitive urban design in Singapore. The seminar covered a wide array of topics on WSUD covering engineering, design, landscape architecture, biodiversity and research. Featuring a panel of internationally renowned speakers, Professor Tony Wong, Mr Herbert Dreiseitl, Mr Junichi Inada, Ms Megan Wraight, Mr Alan Chenoweth, Mr Choi Yoonjong who shared international projects with WSUD concepts and local speakers Dr Esther Clews and Mr Benjamin Loh presented the research projects on WSUD.
The seminar attracted over 130 participants from various government agencies, and industry partners from the Architecture and Building sectors. The seminar also saw the ABC Waters Certification and the launch of the ABC Waters Guidelines II.

SMOS (MEWR) Grace Fu took time to meet all the seminar speakers.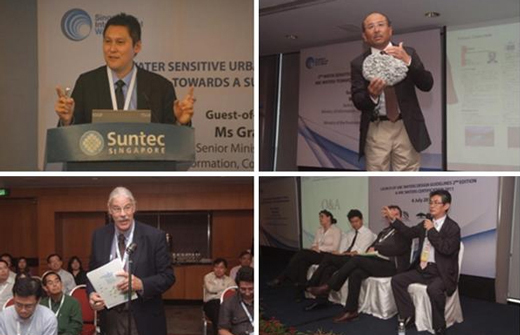 Scenes from the seminar

An excellent platform for networking, coupled with good food.