4th Run of Land Surveying Appreciation Workshop
30 Oct 2012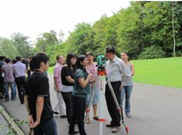 The 4th run of the Land Surveying Appreciation Workshop was organized by CUGE on 30, 31 October and 1 November 2012. This is a programme specially designed for NParks staff to equip participants with an understanding of survey plans, land boundaries and related issues for enhanced management of nature reserves, nature areas, parks, gardens and urban landscapes and development of landscape areas.
Participants were given an overview of land administration in Singapore, taught the differences between cadastral plans and topographical plans and knowledge of the types, techniques and the management of land surveying services. The issues of boundary encroachment and survey plan accuracy were also addressed during the workshop.
Participants benefited from the course and these were some positive feedback received:
"This is a very good course and one of the most useful for NParks staff."
"It's a very fruitful and informative course. Thanks."
CUGE will be organizing another round of this course in March 2013, if you are interested, please contact Ms Penny Teng at penny_teng@nparks.gov.sg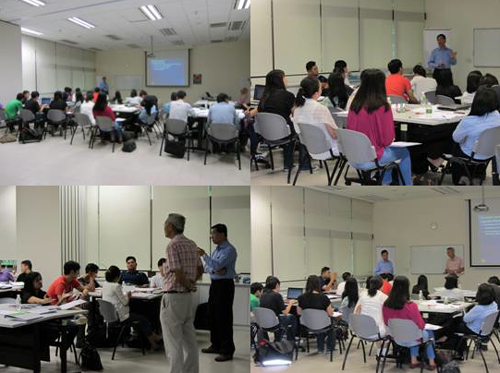 Teaching and Q&A session with participants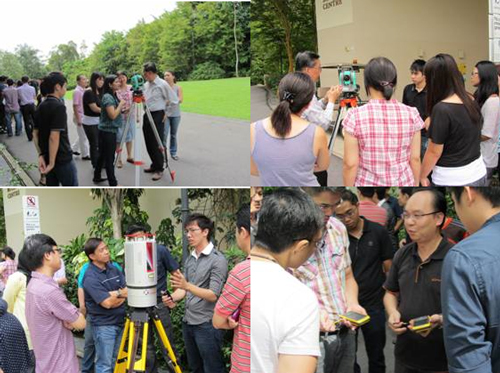 Participants learning how to identify boundary markers and survey marks during equipment demonstrations and excursions