Total no. of Flora Species & Cultivars
Total no. of Fauna Species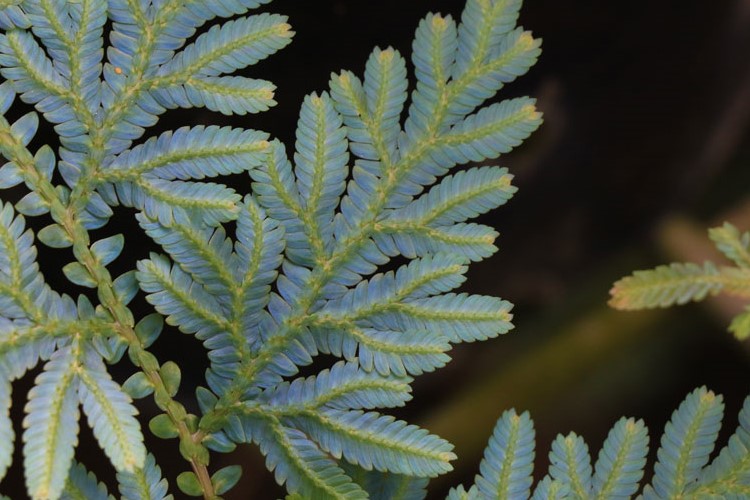 Selaginella willdenowii (Desv. ex Poir.) Baker
Selaginella willdenowii or Willdenow's Spikemoss was named after a German naturalist – Carl Ludwig von Willdenow. Native to Singapore, this fern ally is easily identified by its iridescent, metallic bluish green fronds, which reveal hues of green and pink when viewed at different angles. Found naturally on the forest floors, its preference for low light and moist conditions makes Willdenow's Spikemoss a suitable house plant and good groundcover in shady conditions.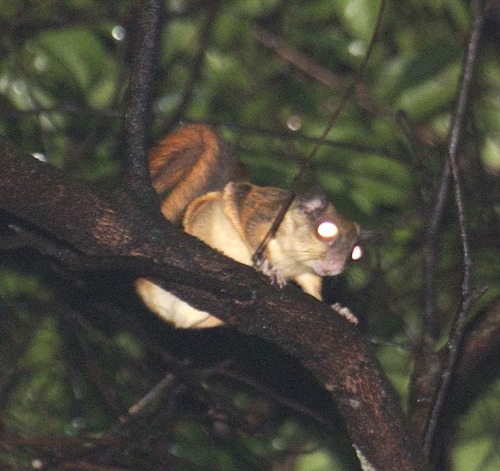 Iomys horsfieldii (Waterhouse, 1838)
The endangered Horsfield's Flying Squirrel is one of three species of flying squirrel recorded from Singapore. A nocturnal animal, it emerges from its tree hole to forage mainly on fruits during the night, returning to its tree hole to sleep in during the day. The squirrel glides amongst trees on its gliding membrane which stretches across its four limbs, and its tail which is flattened.)
Video
Sunda Pangolin
Video of wild Sunda Pangolin in Singapore, captured on Night Vision Equipment.
Flora & Fauna News
View All
Plants Can Soon Grow on the Moon!
Scientists from the University of Florida have germinated seeds in the Moon's soil! 3 different samples of lunar soils or lunar regolith, collected during Apollo 11, 12 and 17 missions were used and Arabidopsis thaliana seeds were successfully germinated. However, it was observed that seedlings exhibited greater stress at the physical and genetic level, when grown on mature soils - Mature and young lunar soils have differerent compositions as the former is exposed to more cosmic winds. Although promising, further studies are required on how the addition of water and the presence of plants affect lunar soil minerology and importantly how to optimize lunar soils in order for plants to truly grow in situ on the moon.
26 May, 2022
Pollen-paper - An alternative and environmentally sustainable paper
Conventional paper is made using wood pulp in an energy intensive process, researchers at Nanyang Technological University (NTU) have developed a new type of paper using sunflower pollen grains. This patented pollen paper has been rendered non-allergenic, is recyclable and is less energy intensive to produce. High resolution colour images can be printed on pollen paper and "erased" in a much simpler process using a common alkaline reagent. This method is less damaging to the quality of the paper and has less negative impacts on the environment and human health. Pollen paper is also more versatile with potential uses in soft electronics, green sensors, and generators. While there are still issues such as scalability to explore, this study holds promise of a more environmentally sustainable paper.
04 May, 2022
9,200 undiscovered tree species worldwide
A recent study on the forests of the world estimated that there are 73,000 tree species in the world. Of this, 9,200 tree species are new to science. This is 14 percent higher than the total known tree species worldwide. These undiscovered species likely have small populations and are limited in where they can be found in nature, making them vulnerable to climate change and deforestation. Approximately 40% of these undiscovered species are believed to be in South America, with the greatest diversity in the Amazon Basin and Andes-Amazon interface. In the face of our climate crisis, forest conservation should increasingly become an important priority especially for vulnerable and diversity hotspots around the world.
06 Apr, 2022