Total no. of Flora Species & Cultivars
Total no. of Fauna Species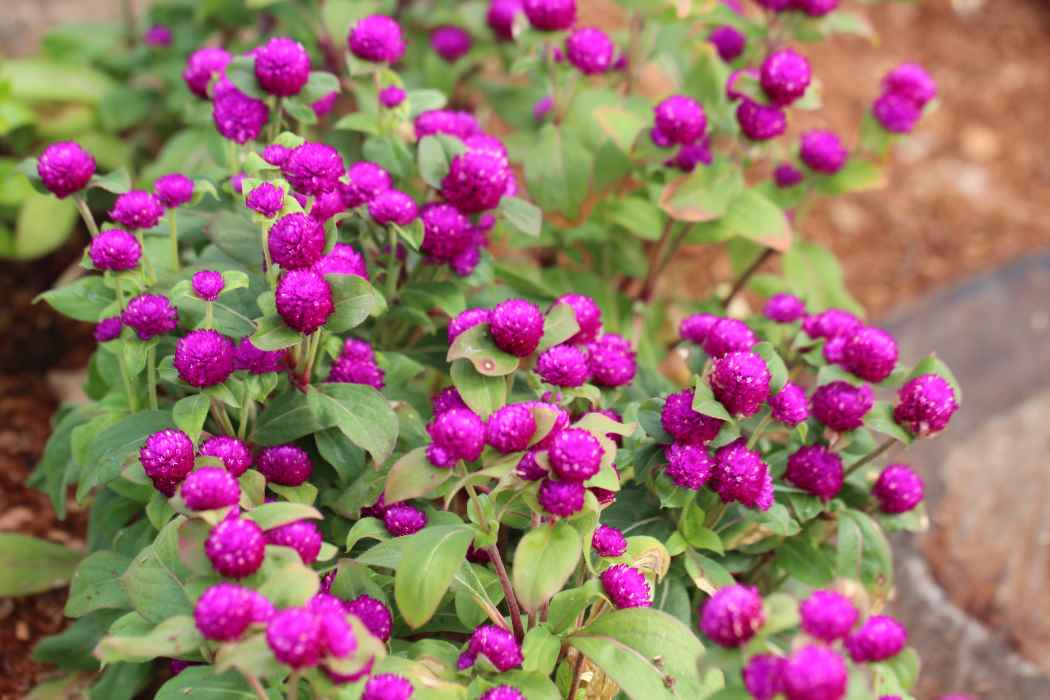 Gomphrena globosa L.
The Globe Amaranth (Gomphrena) has brightly coloured bracts which can be dried without losing its vibrancy. These cheery, long-lasting flowers symbolise unfading love and respect, and is a great gift idea for mentors during the coming Teacher's day.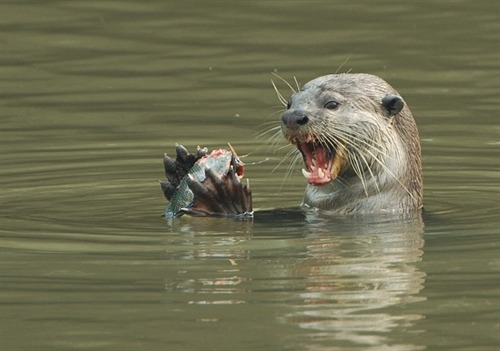 Lutrogale perspicillata (Geoffroy, 1826)
Otters can be spotted quite regularly in groups of two to more than 10 in our mangroves, mudflats, and other coastal areas. Cute as they may be, otters smell quite pungent, particularly near where they leave their spraints (otter defecation) to mark their territory on land. If you spot otters, do not touch, chase, or corner them, as this may frighten them. Instead, watch them from afar.)
Video
Sunda Slow Loris
Video of wild Sunda Slow Loris in Singapore, captured on Night Vision Equipment.
Flora & Fauna News
View All
Plant diversity in Bukit Timah Nature Reserve
Over the years, biodiversity surveys have been done in Bukit Timah Nature Reserve (BTNR) to document Singapore's green treasures. 1250 plant species have since been recorded in BTNR (Ho, B.C. et al. 2019) in Singapore's first Nature Reserve and researchers continue to find species new to science, species previously unknown in Singapore, and species thought to be extinct. Click here to read more about the latest flora survey results.
05 Sep, 2019
The science behind companion planting
Gardeners have long known that some plants naturally repel insect pests and placing them near susceptible plants helps to protect them, also known as companion planting. Scientists examined one such pairing and found that French marigolds help protect tomato plants from glasshouse whiteflies. They determined that the marigolds emit a chemical called limonene in the air which repels but does not kill whiteflies.
22 Jul, 2019
Trees Keep Cities Cool
The cooling effect of a small forest in the city has the profound effect of cooling the environment. Summer daytime temperatures can be lowered by 3.4 degrees Celsius. Hard city surfaces take in heat from the sun in the day and gradually give off the heat in the night. Trees however not only shade those surfaces, they also release water into the air through transpiration, cooling the surroundings. The study showed that for maximum cooling benefit, the tree canopy cover must be greater than 40 percent of an area. This information is useful for city planners to develop more livable neighbourhoods.
22 Jul, 2019