Total no. of Flora Species & Cultivars
Total no. of Fauna Species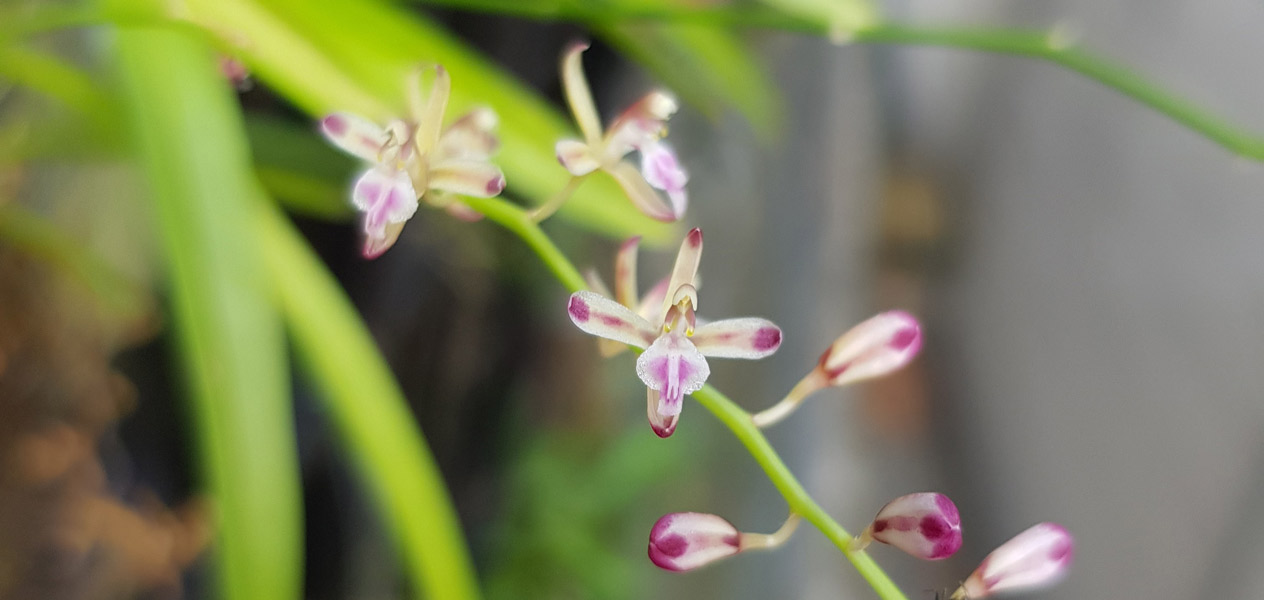 Acriopsis liliifolia (Koen.) Ormerod
Acriopsis liliifolia is epiphytic orchid native to Singapore. Its clump forming pseudobulb bears a pair of long narrow leaves and long, branching inflorescences of up to 200 flowers grow from the base. The dainty flowers have white petals bearing a purple spot at its tips and its white lip has a light sprinkling of purple spots. In its natural habitat, it can be found growing on trees, and is best cultivated outdoors under filtered light.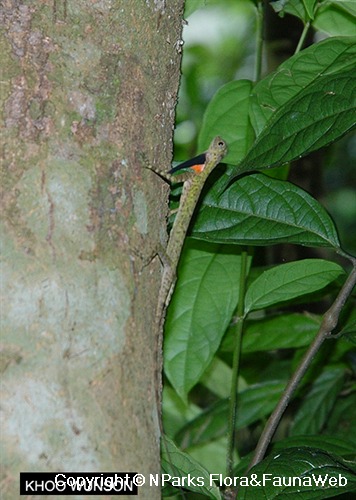 Draco melanopogon Boulenger, 1887
The Black-Bearded Gliding Lizard is a species of Agamid lizard commonly found in the lowland primary and secondary rainforests in Southeast Asia. In Singapore, it can only be seen in the nature reserves. It glides from tree to tree in search for small invertebrates to feed on. Males can be easily identified by their distinct orange and black gular flag and lappets, when fully extended during courtship or territorial displays. )
Video
Sunda Slow Loris
Video of wild Sunda Slow Loris in Singapore, captured on Night Vision Equipment.