Singapore Garden Festival 2016: Ideas and Inspiration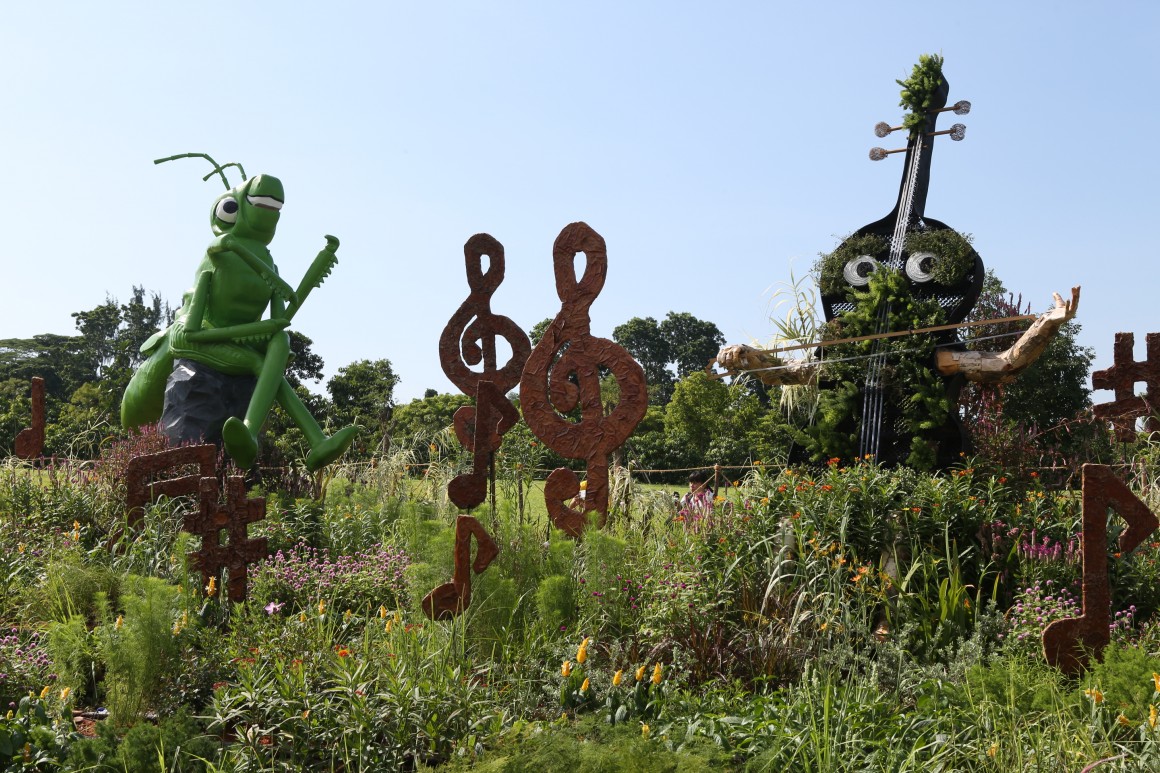 The biennial Singapore Garden Festival was held at Gardens by the Bay from 23 to 31 July 2016.
More than 400,000 people visited this sixth edition of the premier tropical garden and flower Show, with a wide variety of enthralling and colourful garden and floral displays that spanned an area of 9.7 hectares. Beyond the 15 visually stunning Fantasy and Landscape Show Gardens and 14 enchanting Floral Windows to the World displays, the festival, the largest show to date, also featured many other highlights that will certainly excite and inspire any home gardener or hobbyist.
If you have missed the show, fret not! Here are some of my festival favourites that can serve as inspiration for ideas just about anyone can incorporate into their homes and daily lives.
World of Terrariums
Stepping into this exhibition space felt as if you were transported into a magical world enveloped by flourishing greenery. The World of Terrariums featured more than 200 terrariums of various shapes and sizes that were put together by Community In Bloom ambassadors and groups.
Nai Choo Kim Poh, a 76-year-old teacher, created six displays for this space with her husband. She said, "Contributing to the World of Terrariums allowed me to spread my love for gardening and I hope my creations will inspire visitors to start gardening, whether at home or in the office." Proving the wide appeal of terrariums, youths were also involved in creating unique masterpieces.
Students from ITE College East, ITE College Central and Ngee Ann Polytechnic created large terrariums that were especially striking, with plants specially selected to depict what life might have looked like in the prehistoric era as well as species that were well adapted to the high humidity conditions of the tanks.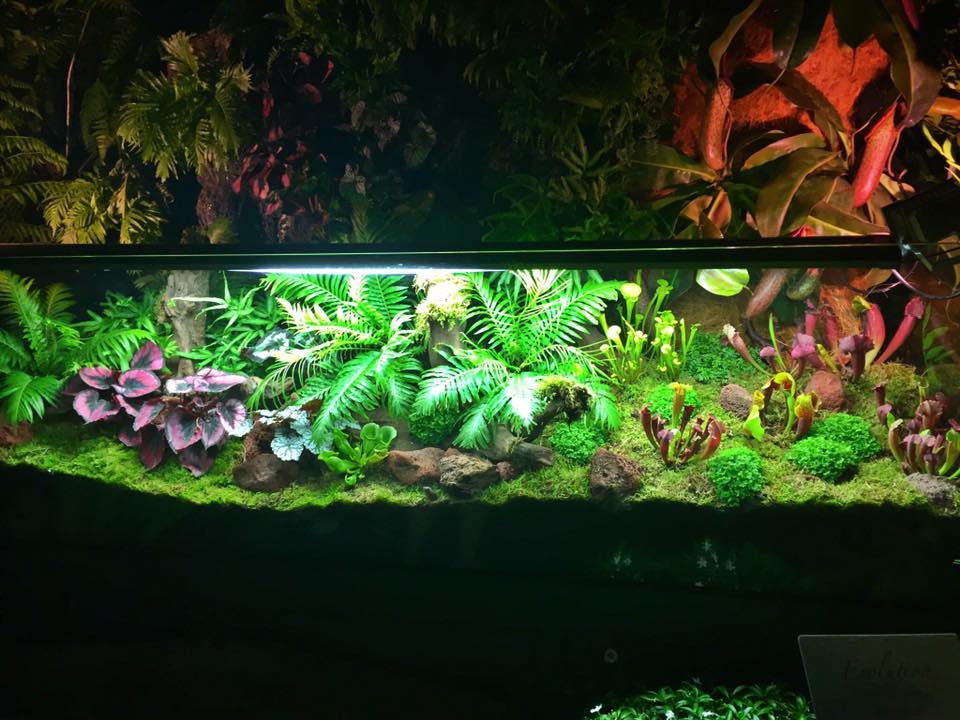 Photo credit: Jacqueline Nai
In their terrarium display, "Evolution", students of ITE College East and Central included pitcher plants, and various species of mosses and liverworts. Two of my favourites were the hanging terrariums in apothecary jars, as well as the structure of mini terrariums in light bulbs accompanied by pressure gauges and a Galileo thermometer. These novel ways of displaying terrariums demonstrated that these miniature gardens can be created and grown in just about any clear container.
Terrariums have been gaining popularity with urban dwellers in recent years as they are an attractive way of bringing nature indoors. They are easy to maintain, and you can customise and design your own terrarium garden for any indoor space.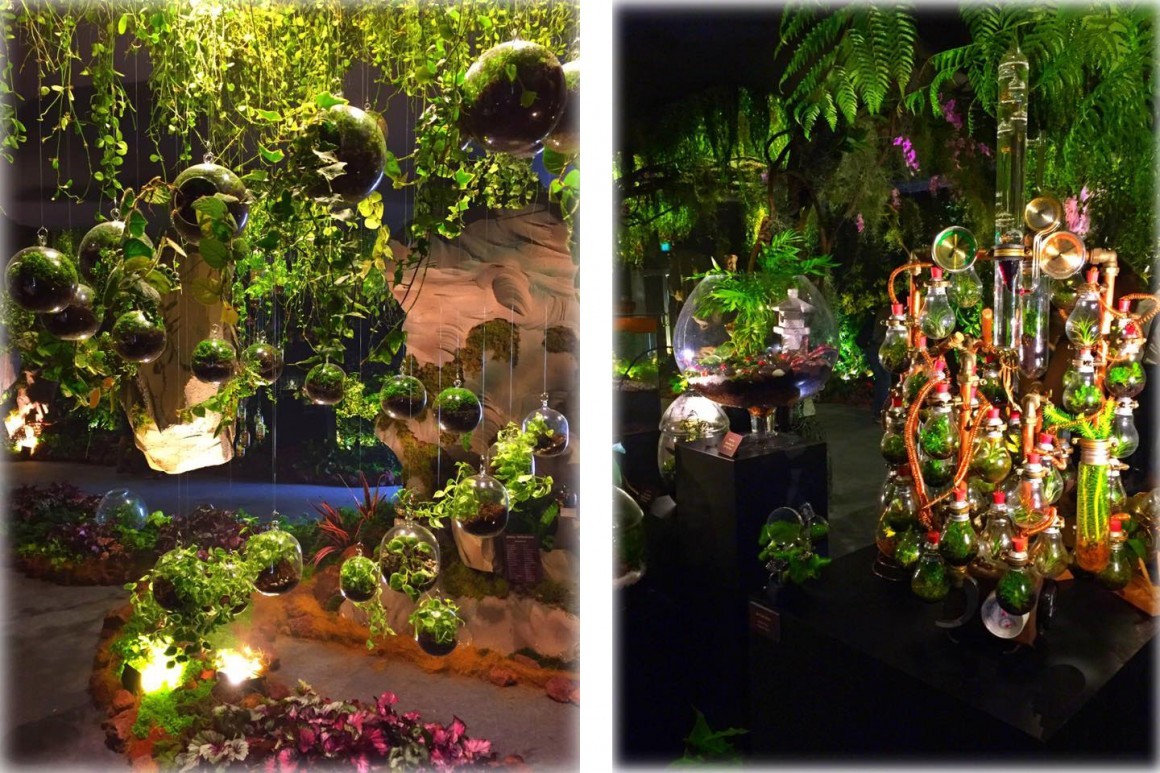 Photos credit: Jacqueline Nai


To get started on creating your own terrarium:
Espalier and Fruit Tree Garden
Do you know what 'espalier' means? At the Festival, I was introduced to this very unique method of growing trees and plants, one that few have seen in Singapore before. Espalier involves training and shaping plants to grow on a flat plane. Such plants are pruned and tied to a two-dimensional support structure like a fence to achieve a regular and often symmetrical pattern. For gardens with limited space, espaliered plants and trees provide an ideal solution as they take up less space, growing against a vertical surface.
A bonus benefit? Fruits are placed within easy reach during harvesting! Espalier is best started with a young plant or tree, and you can slowly train it to grow into the desired shape and pattern through regular pruning. Over time, espaliered plants and trees grow better and start to bear fruit much earlier than standard trees. They also tend to bear more fruit as the way they are grown and pruned allows a fair distribution of sunlight and water to reach the entire tree. You can use the espalier process to create many beautiful patterns, and these plants will definitely be a lovely enhancement and focal point in any garden.
Photo credit: Jacqueline Nai
Espalier is an innovative and aesthetically pleasing way to grow your plants and trees. Missed seeing them up close at the Festival? Visit HortPark to see the espalier technique applied to trees of local tropical fruits like chiku, jackfruit and soursop. Plan a visit to HortPark to see these special trees, or join in the next edition of Gardeners' Day Out at the park on 10 September 2016 where you might be able to learn how to grow your own espalier trees! Get more details here.
Learning Garden
The young and young-at-heart learnt about the diversity of plants and the essential role they play in our lives at the Learning Garden. The exhibition tent was interspersed with garden plots featuring vegetables, fruits and herbs like brinjal, cucumber, roselle and holy basil, and visitors could touch, smell and learn about the plants on display.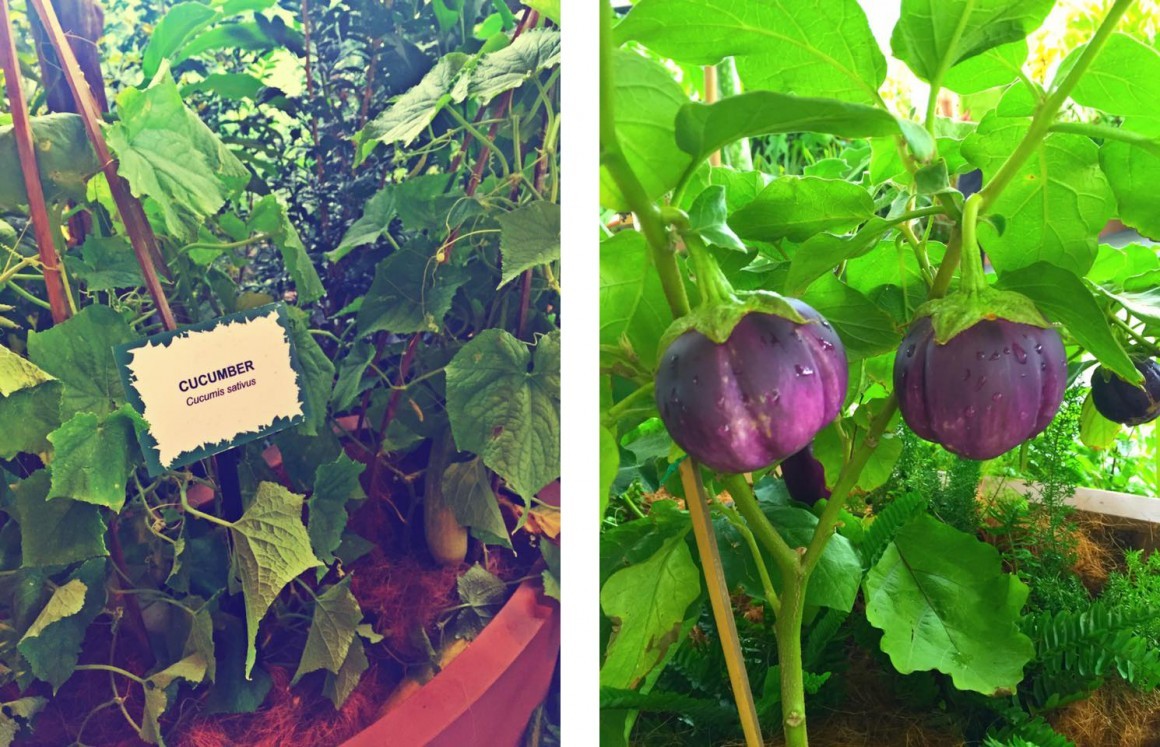 Photo credit: Jacqueline Nai
Visitors could touch, smell and learn about the plant on displays at the Learning Garden. Booths with specimens of the plant ingredients provided opportunities for children to further immerse themselves in this multi-sensory learning environment.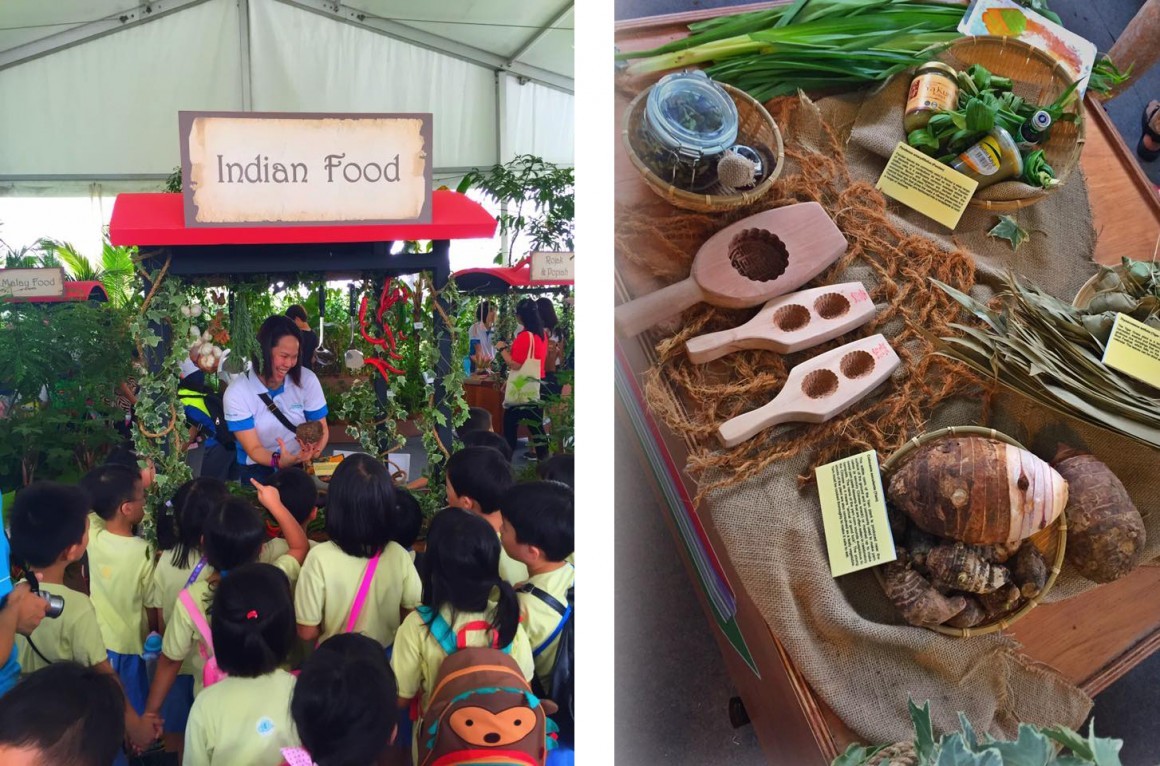 Photos credit: Jacqueline Nai
Visitors could find out more about how various plants are used in our local delicacies at learning booths. Mother-daughter pair, Sue Kim Lee and Sheradine Wong commented, "Our visit has been very educational as we have been exposed to a wide variety of plants, some of which we never thought could be cultivated in Singapore. We also learnt more about common cooking and baking ingredients, and look forward to trying out new herbs when preparing food at home." For more ideas and resources on what you can do as a family, visit https://www.nparks.gov.sg/activities/family-time-with-nature or explore the many workshops organised by NParks for children and families here.
Balcony Gardens
In Singapore where most people live in high-rise apartments, having a balcony in your home offers a unique opportunity for you to introduce greenery and nature into your living space. The Balcony Gardens competitive display saw five designers who showcased their ideas through attractive mock-ups in a 3 m-by-3 m space.
Some of the winning displays are sure to spark your creativity and imagination when designing and transforming your own balcony!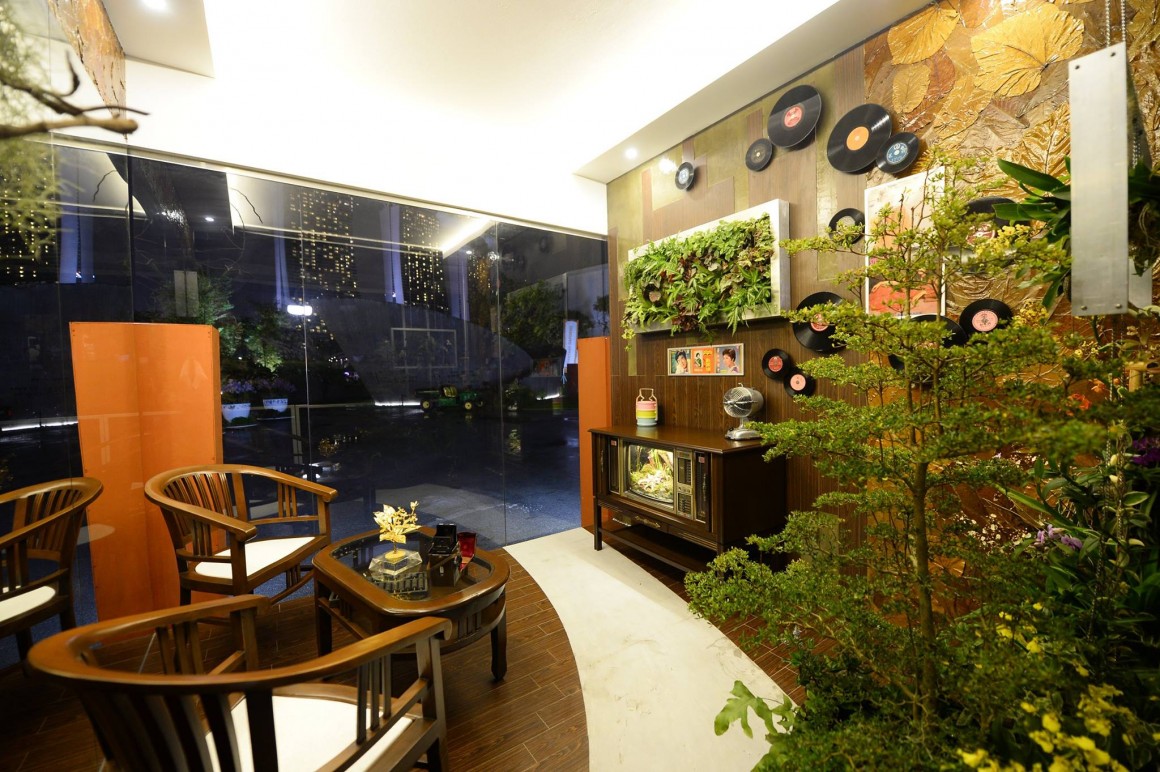 Infuse a sense of nostalgia into your balcony like what Gary Nai did with his display "Pining for Childhood", which was awarded the Gold award.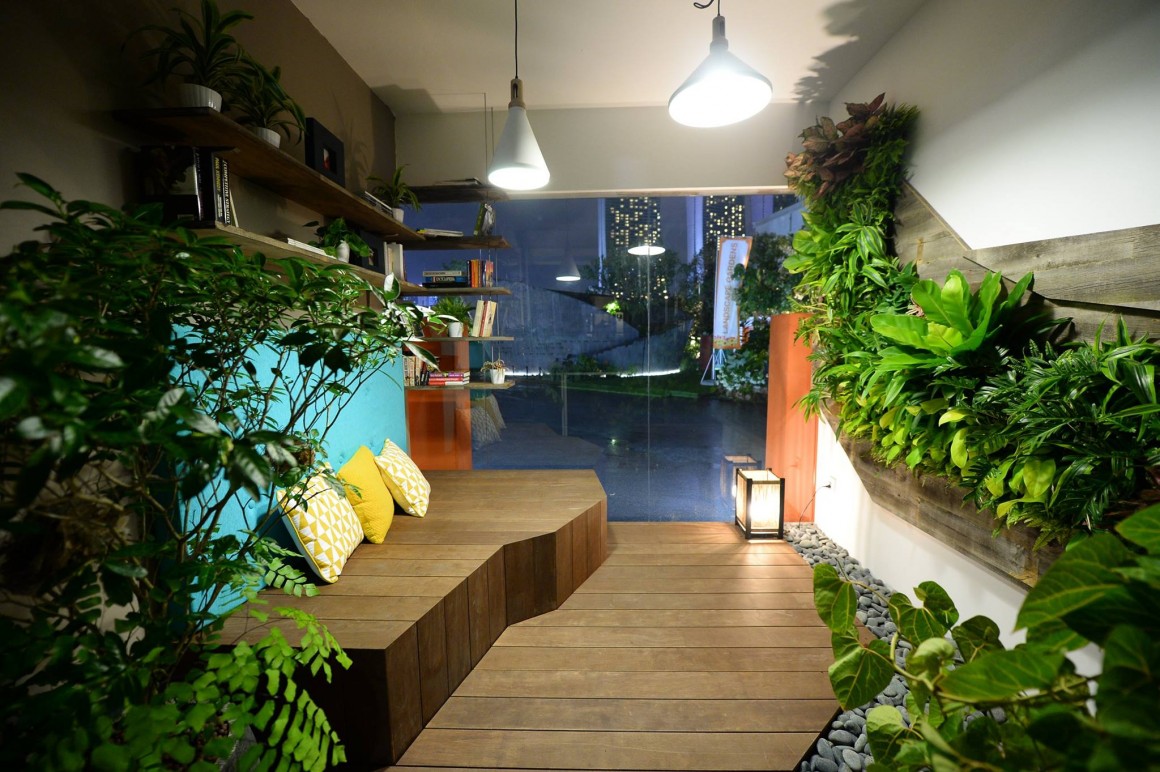 Want to create a cosy reading nook with a vertical garden in your balcony? Let "The Bibliophile's Garden" created by Erin Gotangco, who was awarded Silver, provide you with some nifty ideas to do so.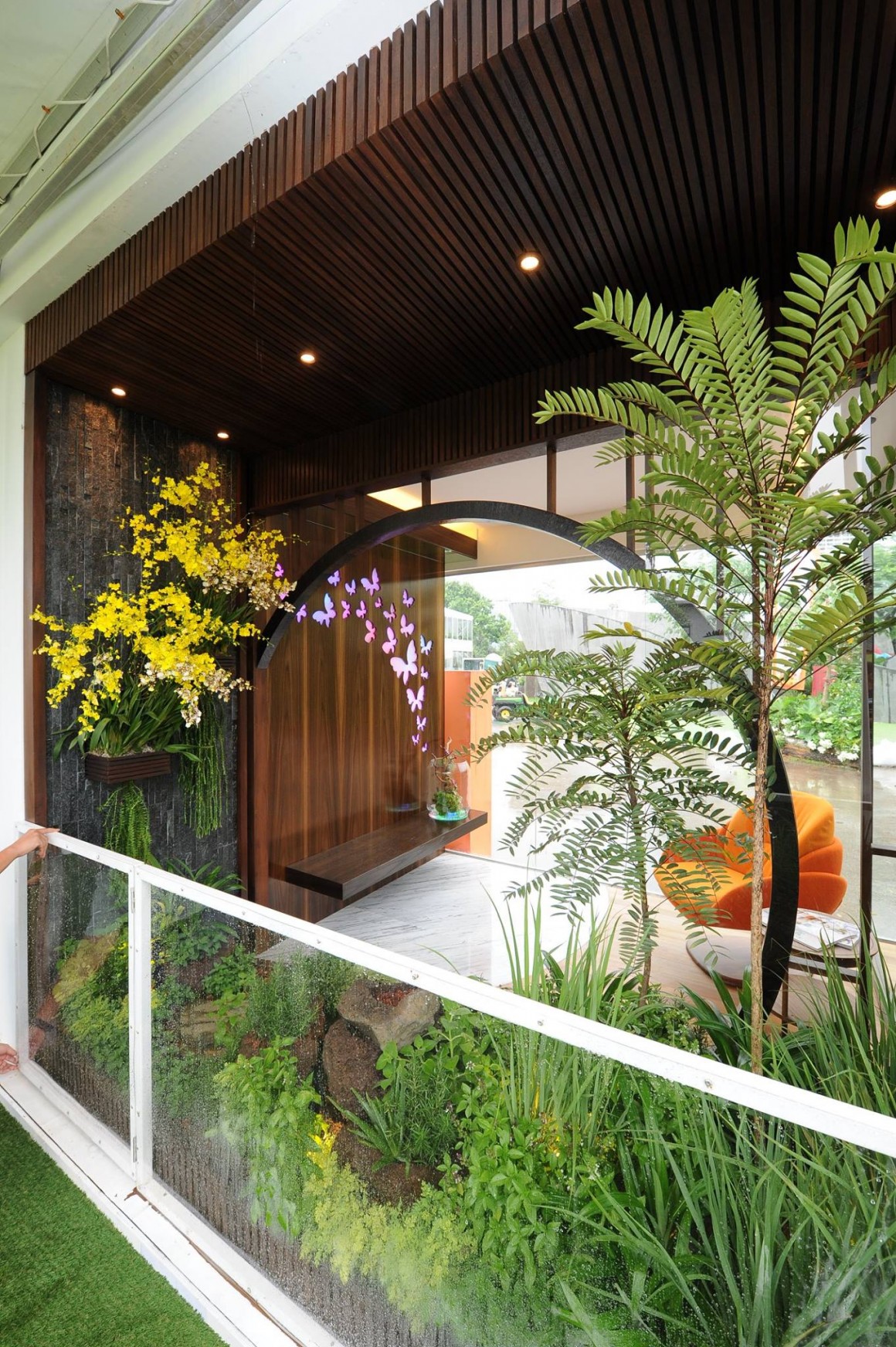 Best of Show and Gold awardee "Transcending Boundaries" by Andy Eng evokes a sense of calm, something that is greatly welcomed in a balcony space for any busy individual seeking solace from the hustle and bustle of urban living.
Thinking of decorating your balcony by sprucing it up with some indoor plants? Visit https://www.nparks.gov.sg/gardening/gardening-resources/what-to-grow/indoor-plants for a list of books that you can refer to for more information on plants that you can grow indoors.
Singapore Orchid Show and Orchid Extravaganza
The exquisite orchid took centrestage at the Singapore Orchid Show and Orchid Extravaganza floral display held in the Flower Dome at Gardens by the Bay, and I was mesmerised by the beauty and diversity of this exquisite bloom. The display was themed around an enchanted forest inhabited by mythical little beings, and it was a dazzling showcase of more than 10,000 orchid species and hybrids in a glorious myriad of colours.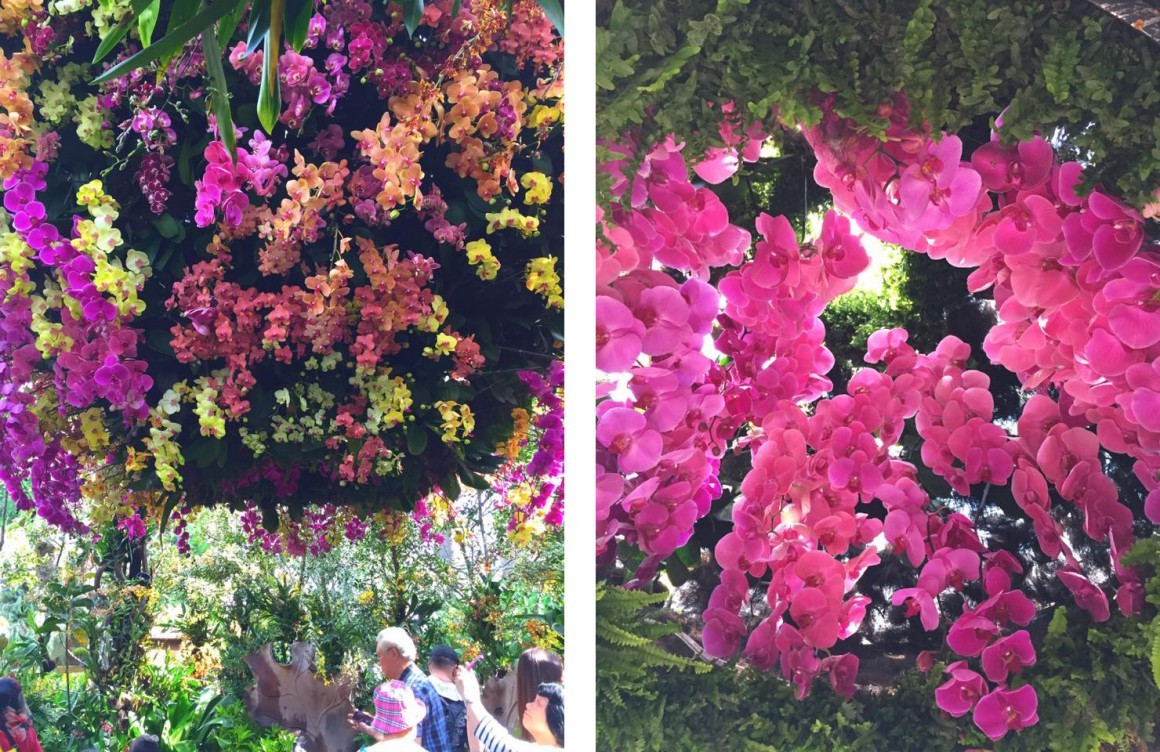 Photo credit: Jacqueline Nai
The Sacred Trees of Wisdom display with its eye-catching spiral of orchids One of the most interesting orchids I saw was the Dracula vampira, also known as the Vampire Orchid. The flower of this unusual looking orchid resembles the face of a monkey, and was brought in specially from Ecuador.

Can you see the face of a monkey in this Vampire orchid? Another orchid that got my attention was the Oncidium Sharry Baby. Besides the vibrant colours of this hybrid orchid, the dainty blooms perfume the air with a scent that is similar to chocolate!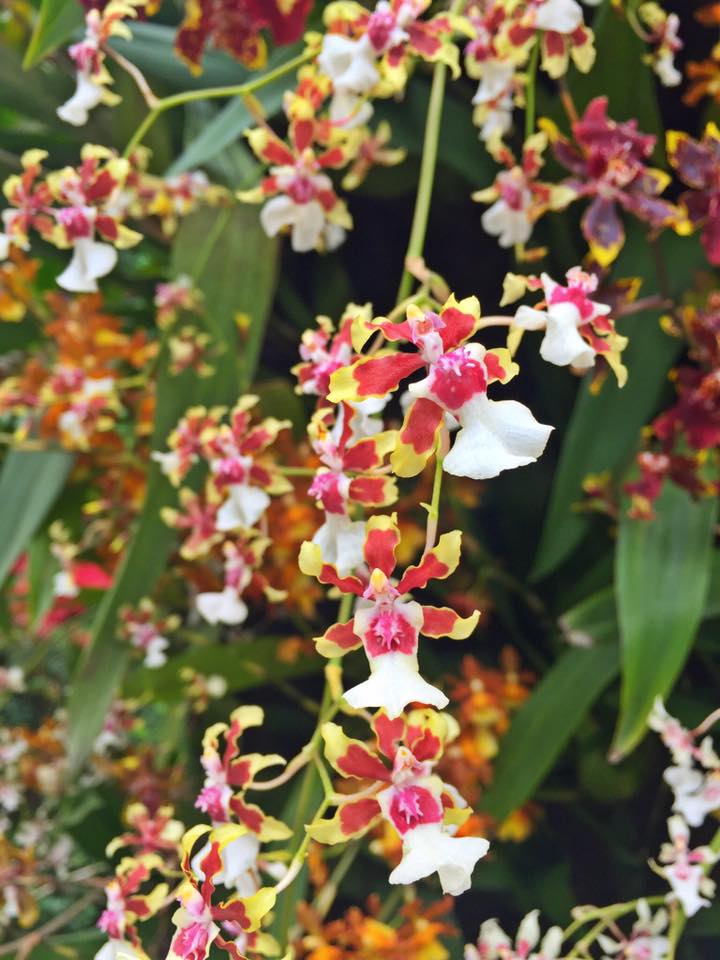 Photo credit: Jacqueline Nai

The fragrant Oncidium Sharry Baby fragrant the air with a scent like chocolate! If you too find yourself developing a love for orchids, here are some activities you can join to be better acquainted with this gorgeous flower:
Surround your home with orchids! Check out the specimens on sale during the Orchid Plant Sales, held every first Sunday of the month from 8 am to 6 pm at the Library Courtyard in the Botany Centre at the Singapore Botanic Gardens. Admission is free.

Prefer to learn about the propagation and cultivation of orchids? Then attend the Growing Tropical Orchids for Beginners workshop that includes a guided tour of the National Orchid Garden and a hands-on planting session. Find out more here.

One of the top places to see orchids in Singapore is the National Orchid Garden in the Singapore Botanic Gardens. Complement your visit with a free guided tour held every third Saturday of the month with English tours at 9 am, 10 am, 11 am and 4 pm, and a Mandarin tour at 4 pm. To register, approach the visitor services counter located at Nassim Gate 15 minutes prior to the start of the tour. Admission charges to the National Orchid Garden apply.
My time at the Singapore Garden Festival 2016 was an absolute delight and I cannot wait for the next edition. The experience was a feast for the eyes, and the learning gleaned from the exhibition write-ups and from the sharing from passionate volunteers and guides gave me a deeper appreciation of the greenery around me.
For those of you who may have missed the festival this year, be sure to look out for it in 2018!
Text by Jacqueline Nai