ISA Certified Arborists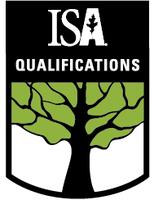 ISA Certified Arborist Preparatory Programme
The ISA Certified Arborist Preparatory Programme is a premier professional certification and accreditation programme for practicing arborists. The Programme is an intensive training and certification programme that prepares practicing arborists for professional certification. For more information on the programme, click HERE.
Verification of ISA Certified Arborist
To verify an ISA credential, please click HERE.
To find an ISA Certified Arborist, please click HERE.