Barefoot Birding In The Heart Of Tampines
When I first stepped onto the derelict land that is now Tampines Eco Green (TEG), I thought the place was an unpolished gem of a birding site.
The place reminded me of Senoko, a fabulous nature area in the north of Singapore that is no longer around - but is still fondly remembered by local nature enthusiasts.
Now that TEG is open to visitors, bird-watching has never been easier in the east of urban Singapore. It will definitely appeal to any rabid bird-watcher in transit at Changi Airport who has a few hours to spare.
This 36.5ha park has something for both the beginner and seasoned bird-watcher. It boasts a few habitat types including marshes, grassland, secondary forest and constructed wetlands. While these habitats are also found in Sungei Buloh Wetland Reserve, TEG is the first nature park in the heartlands that incorporates these habitats into park development for biodiversity conservation.
Protected grassland habitats are lacking in Singapore, hence it is best to conserve or retain this type of underrated ecosystem where possible in the interest of various biodiversity species.
A Vibrant Bird Community
The bird community here is typical of those found in open country and grasslands habitats. It is somewhat similar to the species found in a mangrove swamp. Some 75 species of birds have been recorded in the park since its development - and this list is still growing.
The TEG is not as 'rich' a birding spot as Sungei Buloh Wetland Reserve as it lacks mangrove, mudflats and prawn ponds. However, bird-watchers and nature photographers will still find this an excellent place to observe bird species which are seldom or rarely seen in the more urban parks and gardens. These include the Pied Triller, Pied Fantail, Long-tailed Shrike and the architecturally-inclined Baya Weaver.
In addition, migrant bird species spend the boreal winter here from around August to April, and add diversity to the birdlife at TEG. Migrants spotted so far include the Purple-backed Starling, Brown Shrike, Asian Brown Flycatcher and Common Kingfisher.
Habitat Diversity For Birds (And Bats Too)
To increase and sustain the bird diversity in TEG, a variety of habitats are needed. The retained snags (or dead trees) near the viewing platform serve as perches for the Dollarbird, Bee-eaters, birds-of-prey and parakeets. By maintaining the habitat, we can ensure that swallows and bats are able to fly just above the water's surface, foraging and drinking.
In addition, up to four species of woodpeckers have been seen pecking at these dead trees for food. The vegetated swales, wetland fringes and marshes are a haven for bitterns, migrant snipes, rail-like birds and the Common Sandpiper.
Visitors to this park can make use of bird hides placed near the waterbodies in the park. As their name suggests, they 'hide' visitors, allowing them to catch a glimpse of the birds without making their presence known.
There is also a variety of grass habitats in TEG. The lawn footpath caters to the Paddyfield Pipit (our local version of the 'road-runner' from Looney Tunes cartoons), the Large-tailed Nightjar, and doves. The long grass areas, meanwhile, attract weavers, three species of munias, and the Yellow-bellied Prinia. There are also sandy areas with turfs of grass that are home to the Savanna Nightjar.
Of late, I have noticed that the lawn footpath has attracted a new outdoor pursuit: barefoot walking. The next time I visit my feathered friends at TEG, I too may consider treading barefoot amid Mother Nature's creations.
By Benjamin Lee
Tampines Eco Green Wins SILA Award
At the Singapore Institute of Landscape Architects (SILA) Professional Design Award 2011 held on 14 October 2011, Tampines Eco Green won the Gold Award in the General Category. The citation for the award read "From the lawn path which formed the main circulation to the interpretive signage made of recycled and natural material, a consistent architectural language was applied resulting in an intense experience of curiousity and bewilderment." The award is given annually to outstanding works in landscape architecture.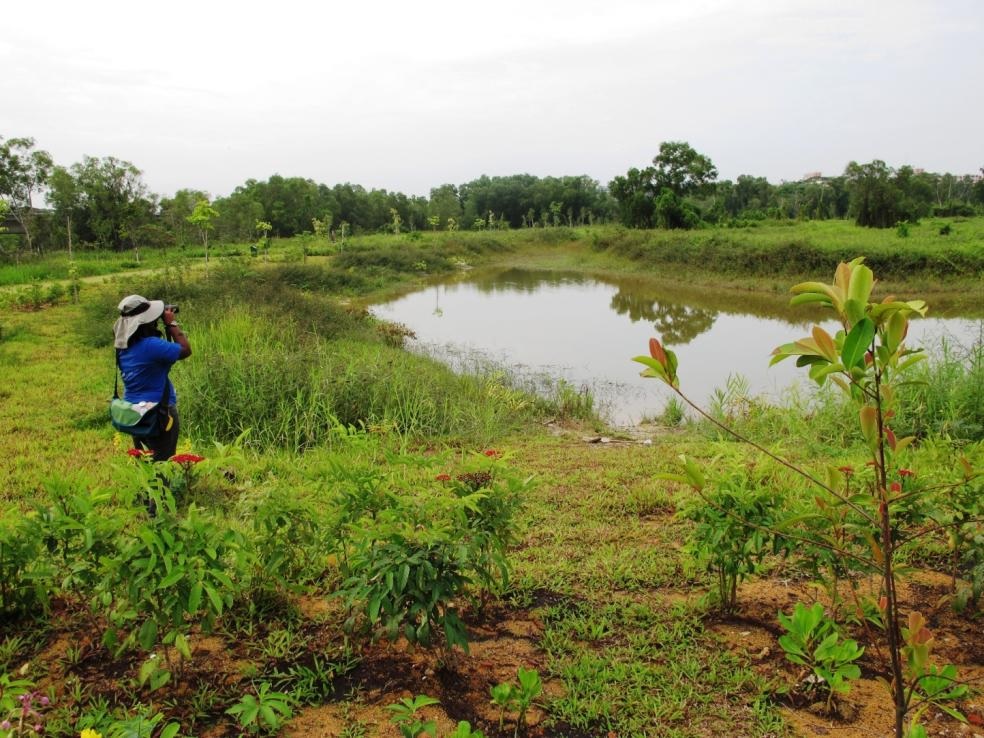 Tampines Eco Green keeps both beginner and seasoned bird-watchers interested with open country and grassland birds.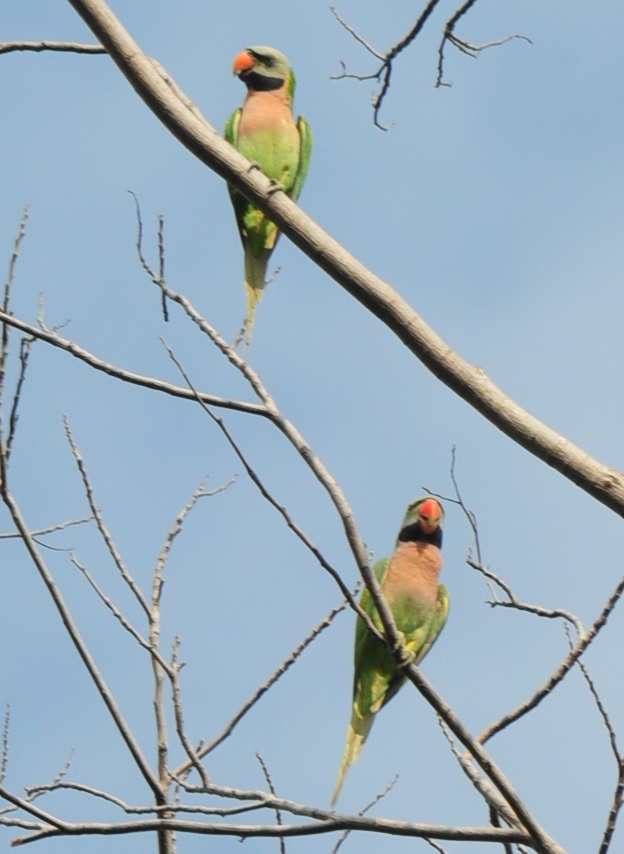 A pair of Red-breasted Parakeets near the viewing platform. These birds have been naturalised in the wild.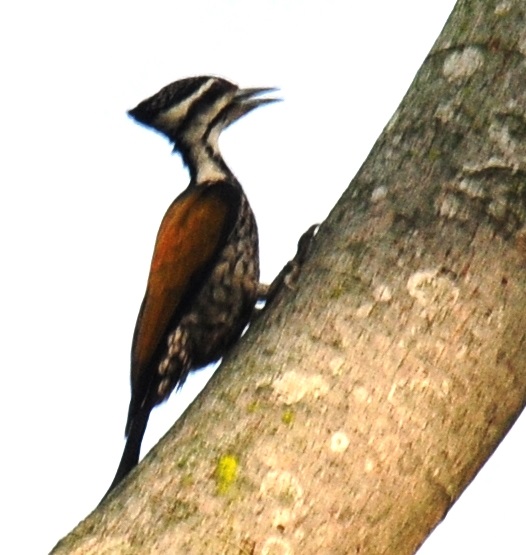 The Common Goldenback, one of the four species of woodpeckers found in the park.

Retaining snags and wetland habitats is crucial in safeguarding and attracting biodiversity into the park.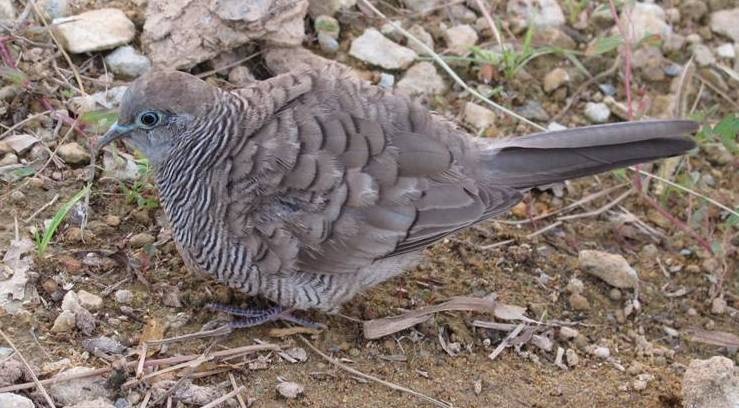 The Zebra Dove, a bird commonly seen foraging in grassy areas.