Travel Packing Checklist
Planning a short getaway in the region or enjoying a staycation in Singapore? Here's a handy checklist of what to pack for a fuss-free holiday.


1. Pick the right bag

Wherever your destination, picking the right bag to carry all your essentials can be difficult. Consider carrying your belongings in the stylish Singapore Botanic Garden's Botanical Print Tote Bag. Beyond the elegant exterior, it is also functional enough to carry up to four T-shirts and other travel necessities. The bag also has an inner pocket to store your valuables or other small items. It is ideal as a carry-on luggage for short flights to nearby getaways.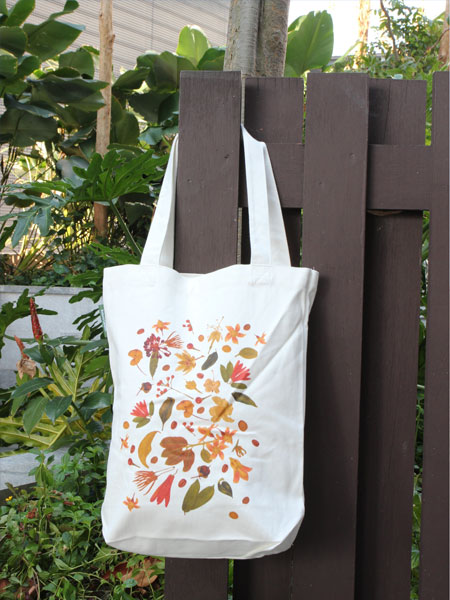 Botanical Print Tote Bag ($28.00)
2.

Bring your travel essentials


The Botanical Print Cosmetic Pouch helps you to neatly contain small essentials such as foldable mirrors, sunblock, hand creams and toiletries. It's all about the details!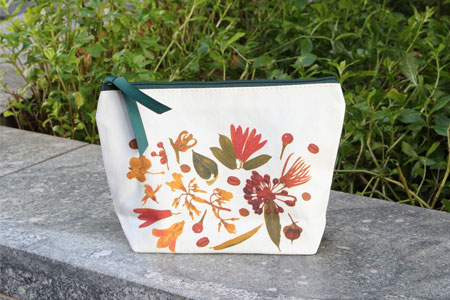 Botanical Print Cosmetic Pouch ($18.00)
3.

Have fun under the sun
Stay cool in the heat with a delicate Renanthera Fabric Fan. Inspired by the robust and heat-tolerant Renanthera orchid, you will always be in style with this classic beauty.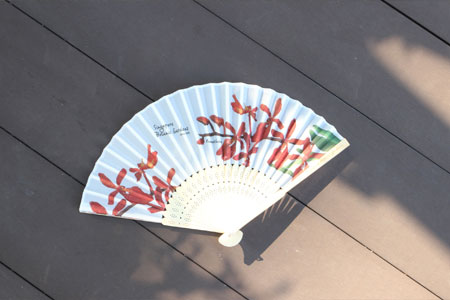 Renanthera Fabric Fan ($15.00)
Another way to keep cool? The pretty Vanda Miss Joaquim with Monarch Butterfly Umbrella is an ideal accessory to beat the heat in the tropics. Not only does it protect you from harmful UV rays, it is also light and easy to carry.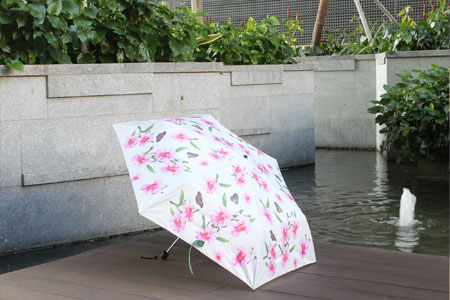 Vanda Miss Joaquim with Monarch Butterfly Umbrella ($28.00)
4.

Rainy day must-haves


Avoid getting drenched in sudden showers by bringing a poncho. Bask in nature while keeping yourself dry and comfortable with the rainproof SBG Poncho – Learning Forest Motif.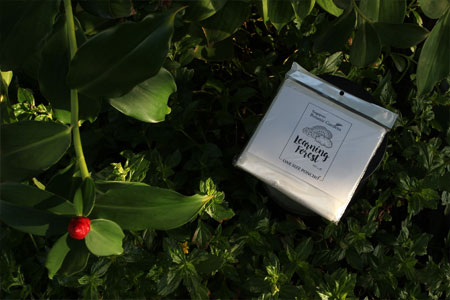 Singapore Botanic Gardens Poncho –Learning Forest Motif ($4.00)
5.

Snacks on-the-go


Whether you are travelling alone or on a road trip with a group of friends, enjoy a treat with the deliciously creamy Singapore Botanic Gardens chocolates. Sweet indulgence wherever you are!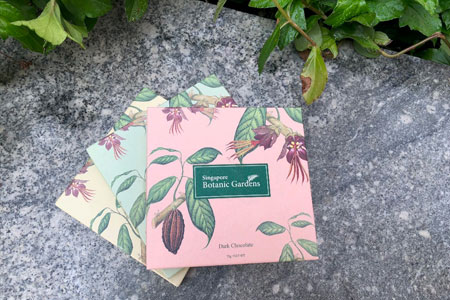 Assorted Chocolates ($9.00 each)

You can also keep yourself energised throughout the day with a can of crunchy aromatic Smoked Almonds.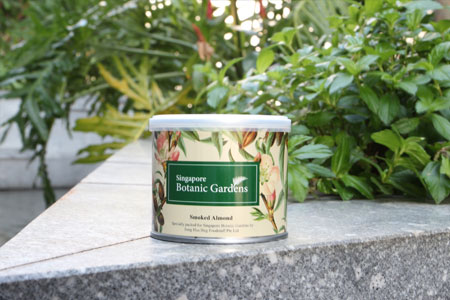 Smoked Almond tin ($13.00)

6. Reusable lunch accessories
If you are going on a picnic or for a camp, do not forget to bring a cutlery set for your meals. Tuck into your food with the Singapore Botanic Gardens Cutlery set "Learning Forest motif". Comprising a fork and spoon as well as a pair of stainless steel chopsticks, this set is not only handy and lightweight, it is a practice friendly to our environment.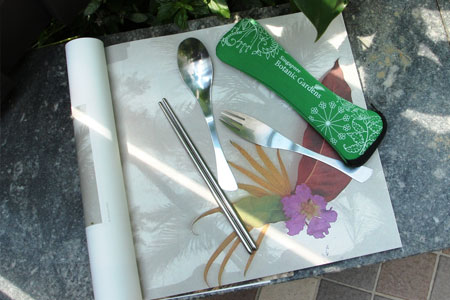 Singapore Botanic Gardens Cutlery On-The-Go "Learning Forest Motif" ($10.00)
Enjoy your holidays and be sure to check out the Garden Shops. You may also view these products on
botanicgardensshop.sg
.