The Chinese Garden is currently undergoing redevelopment.
Most of the existing features and familiar landmarks will be retained and enhanced as they hold special memories for Singaporeans. Working with the existing landform and water, the scenic views and naturalised ambience of the gardens will be retained. New garden features will be added to the Chinese Garden to bring out the theme of the garden artistry.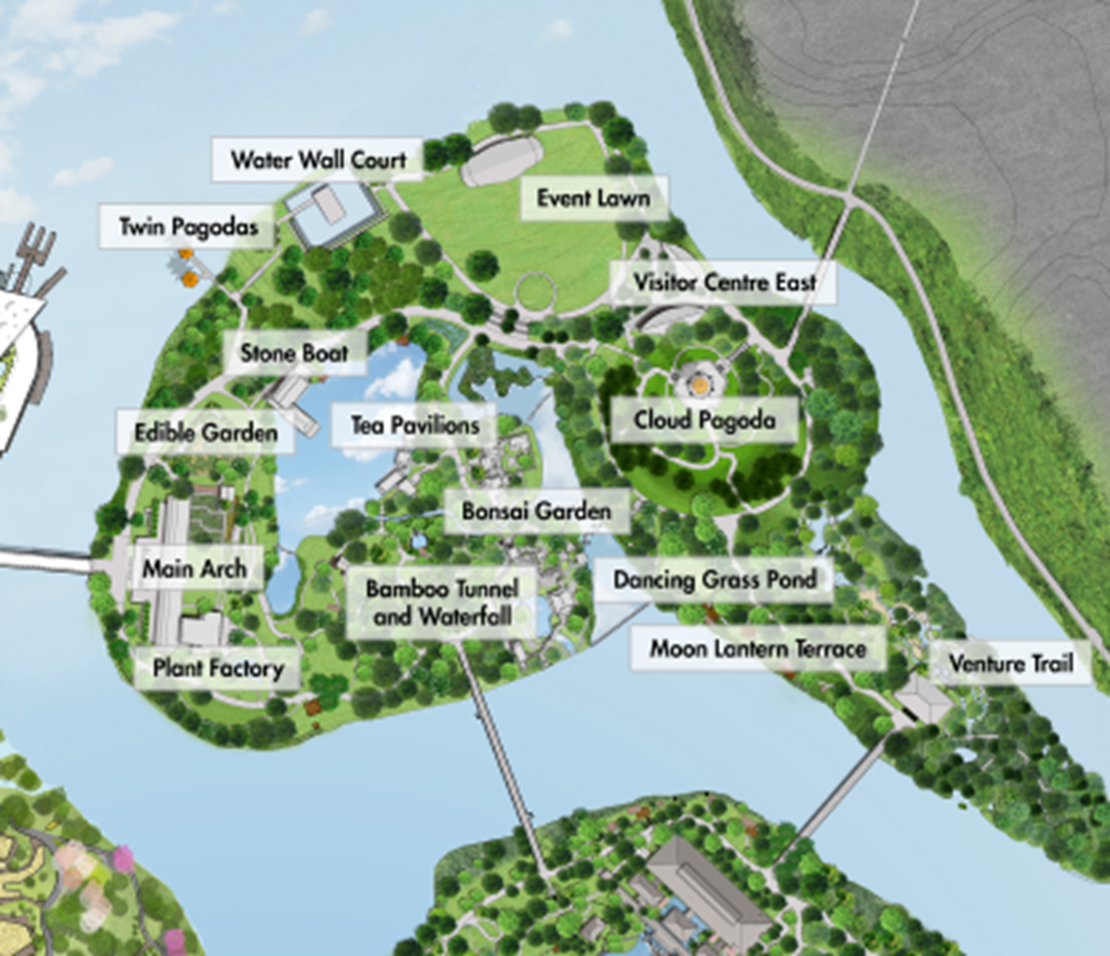 Plan of Chinese Garden.
Wind is generated by a waterfall and then channelled through a bamboo tunnel to create a cool corridor.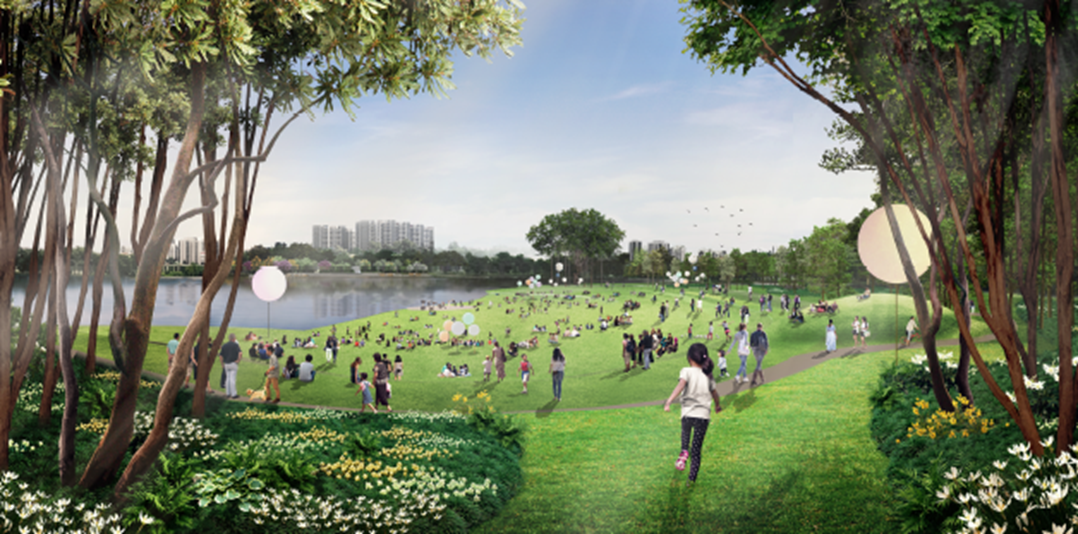 A new event lawn for community events will enable visitors to create shared memories.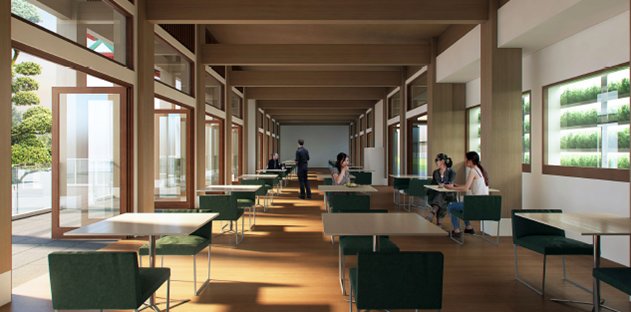 The Plant Factory Café looks out into the Edible Garden. Its menu will feature edibles grown under low light conditions in the garden.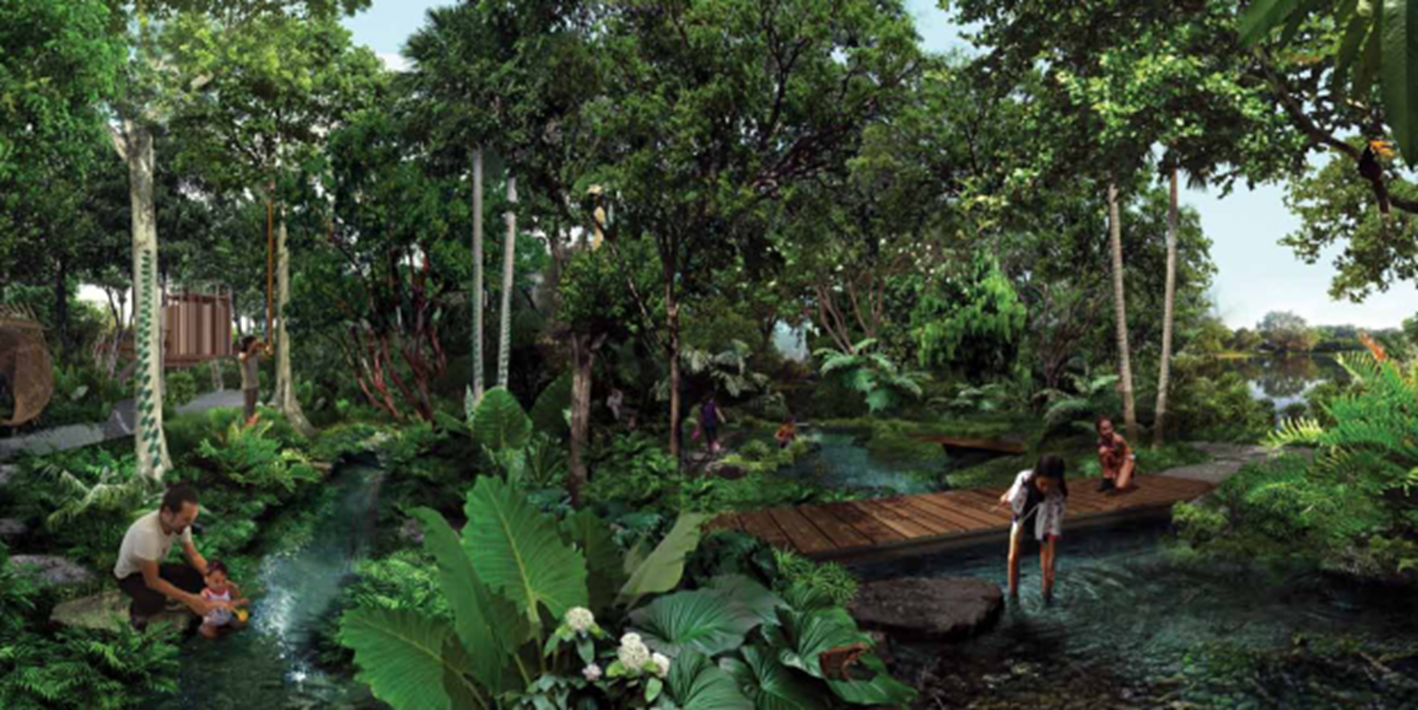 Venture Trail enables children to explore and discover nature and biodiversity.
The moon lantern terrace at night, with lantern lights that reflect the different phases of the moon.