The Japanese Garden is currently undergoing redevelopment.
There will be floral and aquatic gardens to showcase the colours of the tropics. A section of the Japanese Garden will be enhanced with a layer of tropical flora. Mature trees, including the Cycads planted by Japanese Emperor Akihito and Empress Michiko in 1970, will form part of the enhanced landscape. New bridges to the north and east of the island provide greater connectivity within the Gardens as well as to the greater Jurong Lake District.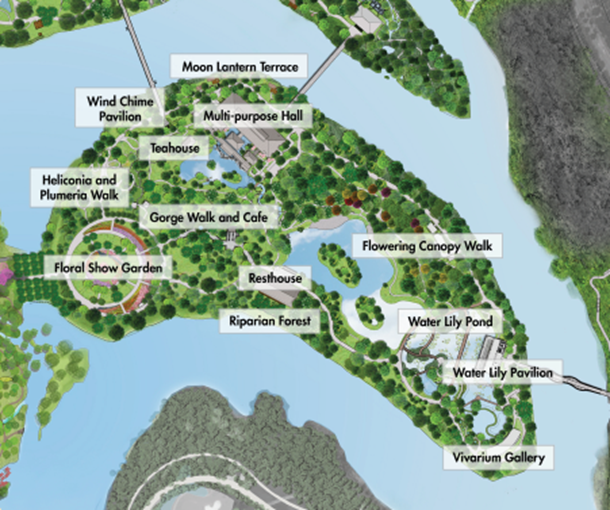 Plan of Japanese Garden.

Flowering trees will be planted along ridge, providing a colourful backdrop to the terraced water garden.
View of the garden next to the multi-purpose hall complex.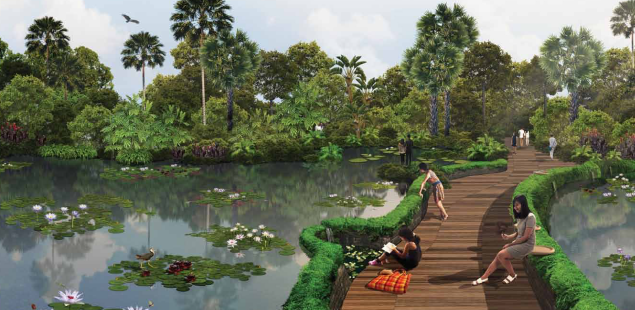 Terraced water gardens which will feature the largest collection of water lilies in Singapore.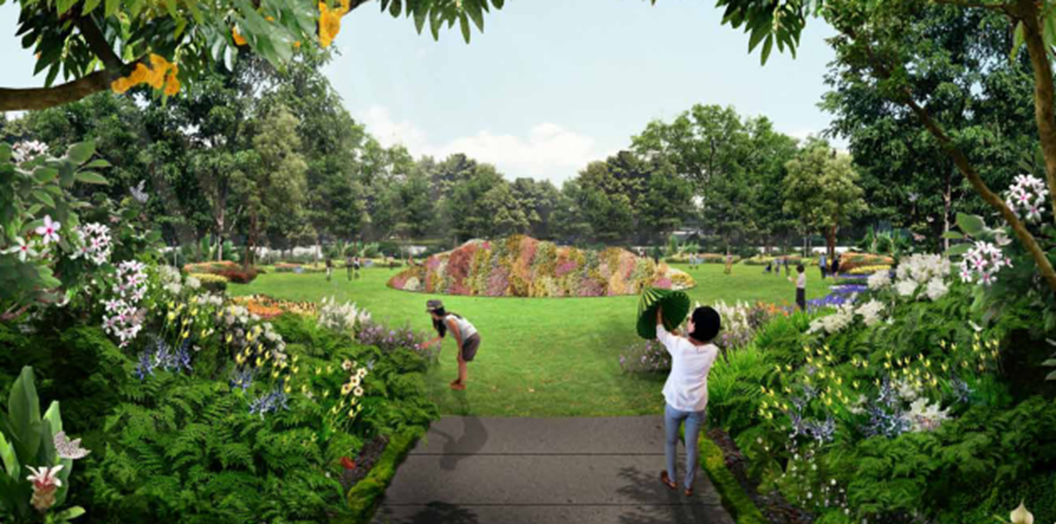 Floral show garden with vibrant displays of tropical blooms.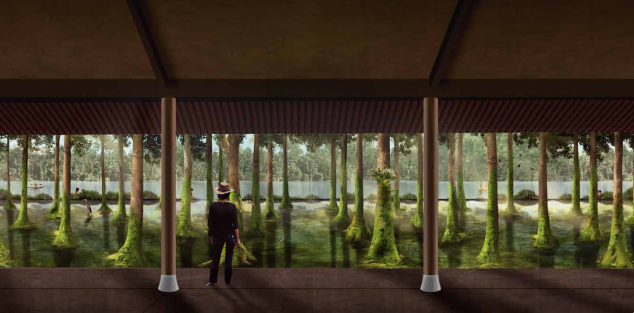 Rest House with a view of the mass and fern garden, which will be periodically inundated with water. Water is cleansed as it is filtered through the landscape.