*Visitors are not encouraged to enter the Butterfly Maze from 7pm - 7am as the lighting conditions are dim.*
Children can conquer a maze set within an undulating landscape filled with butterflies. Unlike a traditional hedge maze, children will find themselves traversing an open landscape with changing views as they climb up and down the mounds in search of a way out. Young adventurers will enjoy themselves exploring the maze, discovering surprises and hidden treasure along the way. This includes quiet corners, rest areas, slides and signs throughout the maze for children to learn about pollination and the lifecycle of butterflies.
The maze also adjoins the children's section of the Therapeutic Garden to provide young visitors more opportunities to experience the therapeutic effects of greenery, as well as help with the facilitation of therapeutic horticulture programmes for children.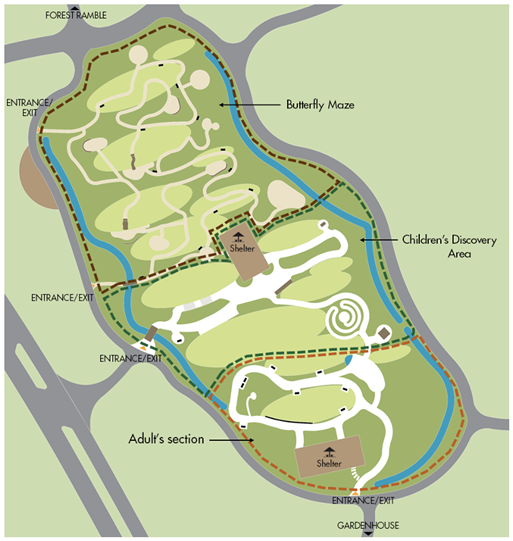 Map of the Therapeutic Garden and Butterfly Maze